The summer solstice is right behind us. It's official… Summer is here. And for the first time in, quite literally years, we can say that we're diving head first into the summer of our lives. Why? Because after years of suffering the consequences of a global pandemic and limiting our primal experiences due to restrictions, after the uncertainty of what will be and what can or cannot be, after countless letdowns as far as summer plans go… FESTIVAL SEASON IS BACK BABY.
That's right, for the first time in what feels like forever festivals are back. Oh, how we've missed the crowds and their deafening sounds. The scorching heat and unbearable thirst, all quenched with the sip of an ice-cold beer. Toilet waiting line friends, epic photobombs, cracked phone screens, pogo buddies, losing our voice out of sheer elation. Getting lost in a current of people and finding your group hours later in line for a hot dog… All part of the quintessential festival experience.
If you're like us, you'll be itching with withdrawal symptoms at this point. So how could you possibly choose which festivals to go to when you wanna go to them all? Tough matter to settle really. How about we give you a round-up of some of our top festivals this summer to help ease that decision anxiety we all know and do not love?
July 7-10 / Novi Sad, Serbia
The blood that courses through the veins of EXIT festival in Serbia is tinged with revolution. Founded as a student movement, its purpose was to be a tool for social change in the fight for peace and democracy in Serbia and the Balkans. To this day its mission is to uplift the youth in the Balkans. It is run by a non-profit organization that seeks to achieve social change with the music. Moreover, social responsibility is still very much at the core of this festival's focus, actively serving as a platform for regional cooperation, integrating environmental and humanitarian activities and emphasizing positive development in the creative industries.
EXIT Festival takes place in the Petrovaradin Fortress, an epic location for an epic festival that will serve up the neatest rock, techno, electronic dance music, metal, hip hop, reggae, punk, and drum and bass sounds.
July 21-24 / Valencia, Spain
In its first iteration, ZEVRA Festival promises to be the quintessential Gen Z festival in Spain. Meant not only as a music festival, but as a cultural event as a whole championing art, fashion, gastronomy, and tourism. A true representation of youth culture to the best of the best reggaeton, electronic, trap, indie, and pop music.

July 7-9 / Bilbao, Spain
This classic Spanish has become one of the nation's favourites. Its astonishing mountainous backdrop is something to be admired. The line-up is pretty incredible and includes, among many others, the notable appearance of Belgian artist Stromae who is presenting his new stuff after 8 years of radio silence.
A particularly fantastic thing about this festival is that it infuses the city of Bilbao itself with music too. Besides the 7 stages you can find in Kobetamendi where the festival takes place, BBK Live also sets up 4 stages within the city of Bilbao that anyone and everyone can access for free.
September 2-3 / Barcelona, Spain
The name says it all really. Digital sounds, futuristic aesthetics, interactive performance art and cool AF sculptures. DGTL was born in Amsterdam but being the innovative, extraordinary experience that it is, this festival graces the cities of New Delhi, Mumbai, Santiago, São Paulo, Barcelona and Tel Aviv with its enrapturing visual and light effects and otherworldly DJ sets.
Playing the game of both big names, and the discovery of underground gems, DGTL is always a safe bet if you want to discover the next wave of artists as well as enjoy iconic performances.
It seems like this festival's futurism goes beyond pure aesthetics, DGTL is actively seeking to become the first circular, climate-neutral event and set a standard for the sustainable impact festivals should have.
July 8-10 / London, UK
The staple festival among UK's most avid hip hop lovers will be opening its gates once again in Finsbury Park this summer. What began as a pop/rock festival is now synonymous with the hip hop and rap scene, notorious for its impressive and surprising guest appearances. Plus you get so much more than just music: Delicious food, video game lounges, pop-up dance floors and even a fashion show here and there. Truly a must-attend cultural event.
When it comes to Wireless Festival, you always get more than what you bargained for.
July 26-30 / Rotterdam, The Netherlands
Have you ever wondered what an explosion of music, dance, colour and just overall joy looks like? Head to Rotterdamn's Zomercarnaval and you'll find out!
This Summer carnival is full of parades with floats that make the streets of Rotterdam come to life in the most beautiful of ways. DJs and thousands of dancers from all over the world spectacularly dressed infuse the air with magic. As the largest Caribbean street party in the Netherlands, it is definitely a spectacle to behold and experience.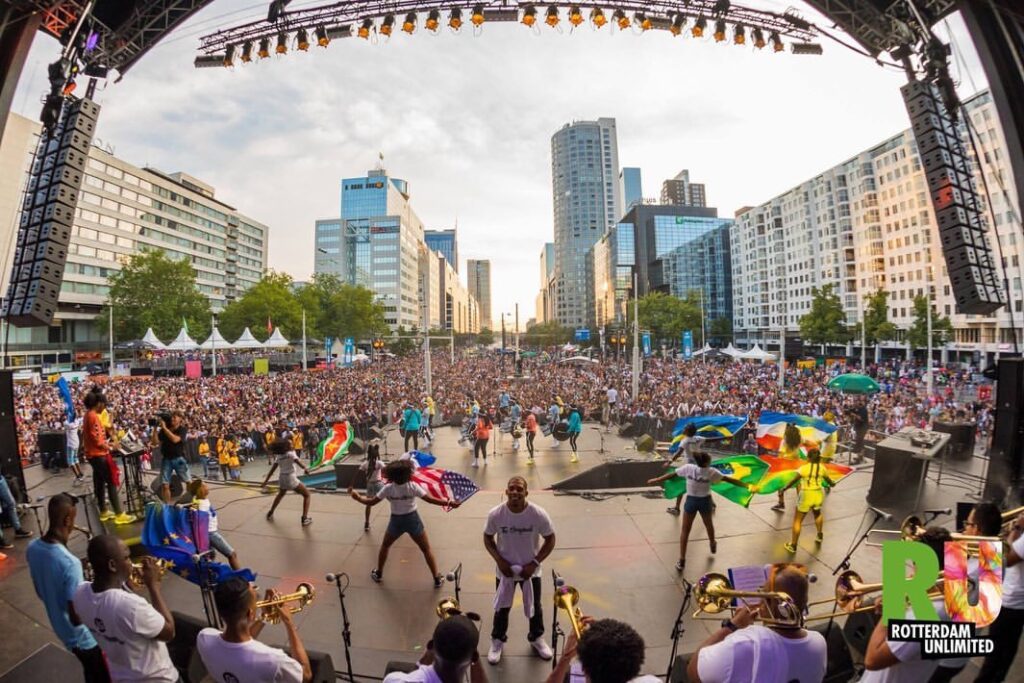 July 22-24 / Miami, USA
Ye, Kendrick Lamar, Future, Trippie Redd, City Girls, and Saweetie are all among the incredible line-up of Miami's Rolling Loud. Notorious for being one of the only rap-only international festivals and the biggest one in the world, deemed the "be-all of hip hop festivals" by Billboard, one thing's for sure: Making its comeback since its last iteration in 2019, Rolling Loud has come to slay this summer.
As a true reflection of the contemporary rap scene, hip-hop lovers simply cannot miss out on this one.
Summer-long / New York City, USA
A festival charged with historical relevance and cultural importance, and one of New York City's longest-running free, outdoor, performing arts festivals. Celebrate Brooklyn! lives up to its name, it began in 1979 as a movement does to just that, celebrate its neighbourhood.
Serving as a mixing pot of both established and emerging artists from all genres, this festival is filled with art in all its forms. Dance, music, performance, theatre and film screenings in Prospect Park at the Bandshell. And if you can't attend in person, worry not! There will also be a Livestream available for many of the events!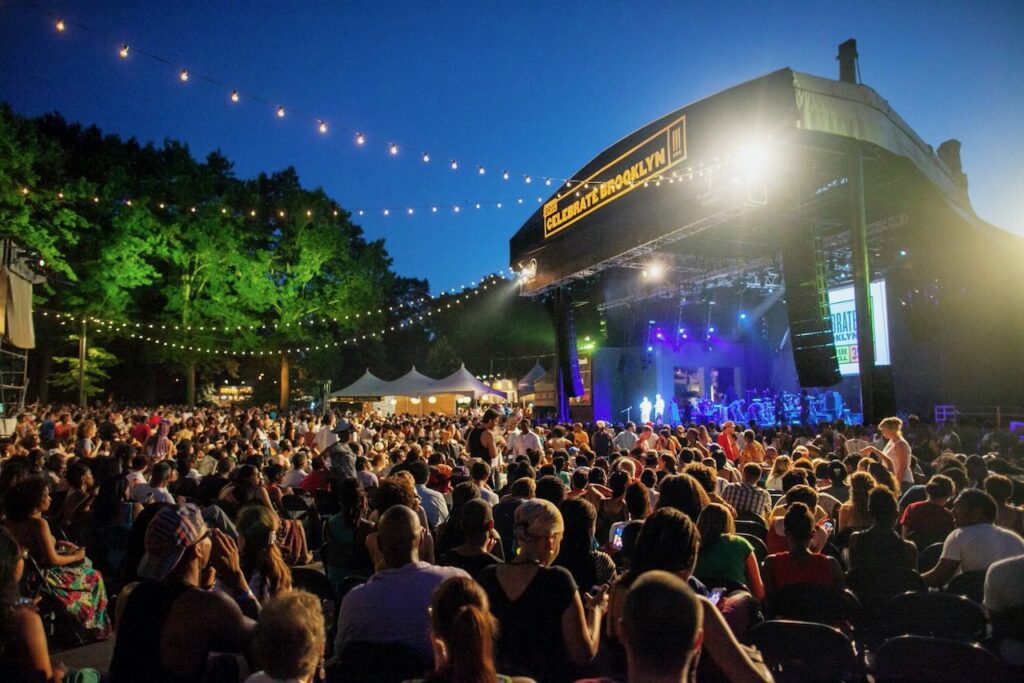 10-11 September / New York, USA
Yet another festival that is a celebration of culture, and a revolution of love and activism. We do love those here at TNC.
AFROPUNK began as a DIY movement, seeking to create a sense of belonging for those who felt like outsiders. Celebrating black culture and opening its arms to marginalized communities, AFROPUNK's firmly held tenets reject all forms of sexism, racism, ableism, ageism, homophobia, fatphobia, transphobia and any and all hatefulness. AFROPUNK is a safe space for all, a voice for the voiceless and the unwritten, and it stands for a redefinition of the urban experience.
Alternative, experimental, radical, and nonconformist. Does this sound like you? Then AFROPUNK is your festival.