Source: Marketing Week
Even if you're not using Tik Tok yourself, there's no doubt that you have already heard of it. But, in case some of you haven't, what exactly is Tik Tok?
TikTok is a social media mobile app with a large community of users centered around video content. TikTokers (TikTok users) film short videos and edit them with effects, filters, captions, and music, then post them for their TikTok followers. Content creators use hashtags and identify which popular category they fit into to more easily be discovered by non-followers.
You can compare it to Vine from back in the day, and also to Instagram Reels now.
But what's so special about this app, that we at The Next Cartel are writing about it?
Well, with Tik Tok being the number one most downloaded app in 2020, with an estimated 700 million monthly active users and 2 billion app store downloads, it's safe to say it's something we should be looking into to expand our marketing strategy.
Initially, people thought it was just a temporary thing and would not sustain its hype, but man has it proven otherwise. So as a business, there's quite a good chance that out of those 700 million users, you'll find at least someone in your target market.
What makes the application stand out is its amazing algorithm, which personalizes your unique experience based on your device and account settings, user interactions such as what you watch, like, and share. The algorithm also recommends content based on video information including hashtags, sounds, and captions, and takes into account the content you indicate you don't like.
But let's dig a little deeper into some of these numbers;
It is no secret that the application is most popular amongst the younger generation, and if we're being specific, Gen Z. This age group alone makes up 60% of the applications user base. When combining Millenials and Gen Z it amounts to 80%, which clearly tells us that the older crowd is not very engaged yet, but there is an upwards trend there!
– 58.4% of TikTok users are male and 41% are female.
– The app is available in 150 markets in 39 languages.
– iPhone/Android usage is a 52%/48% split.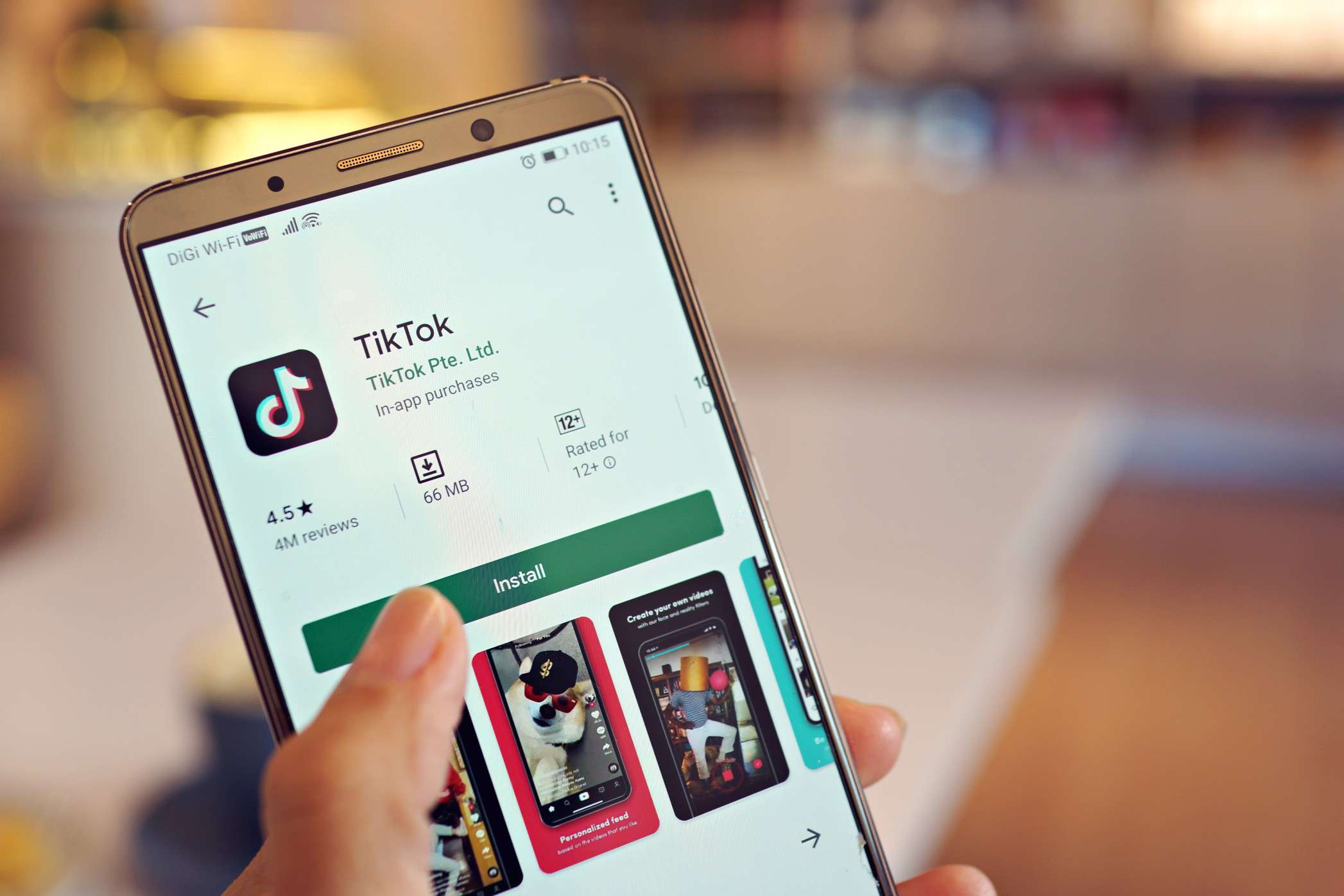 Source: LifeWire
Therefore when you look at these numbers as a business, as long as you target the correct age range for your product, it should not be the hardest task to find your customers.
Taking this into consideration, we now ask ourselves: Why would a blog need to use Tik Tok? Well there's a few reasons that might help out a platform and speed up growth significantly.
1. Build brand and blog awareness
You might not immediately see a million click-throughs to your blog directly from TikTok, but that doesn't mean people aren't becoming familiar with your brand.
2. Connect with new audiences
TikTok has over 800 million active users, a plethora of new downloads every day, and is growing faster than any other social platform.
3. Reach all your social audiences with video
The best news about social media is you don't have to create new content for every platform. TikTok makes it easy for you to create a video and automatically share it to Facebook, Instagram, SnapChat, etc.
At the end of the day, video is king when it comes to content and there is an overwhelming upsurge in the consumption of video over blog posts as means of informing one self on any given topic. However, people do tend to research further and seek other type of content (blogs, podcasts…etc) once a short video sparks their curiosity or captures their attention.
With all this being said, here at The Next Cartel are excited to announce that we've joined Tik Tok! Go give us a follow and stay up to date with our newest blog posts in a way you have not experienced before!