TNC WEEKEND: Brussels, Berlin & Barcelona
What is up TNC readers! Welcome back to another round of TNC WEEKEND, we hope you've recovered from the last one because we have some exciting events for you once again.
We want to start off strong, with a very exciting event!
Barcelona
Cosmonaut Safari
For the first time since the pandemic broke out, an international artist will be arriving in Barcelona. Mathame, DJ/Producer duo developed by italian brothers, will be performing alongside artists like Denis Horvat, Paradoks and many others at the event's first edition.
The event will be hosted at the stunning Castell Cosmonauta. Resting atop the hilly outskirts of Barcelona, the venue is a Colonial Neoclassical estate built in 1935, overlooking 20,000 square meters of seemingly endless, flowing gardens. A unique place far from the city mad parties, but just 20 mins away from Barcelona.
If you want to be apart of the first event with International Artists and dance floor area in Barcelona since the pandemic, make sure to get the last tickets available here!
Brussels
Travelling a bit more up north to EU's capital, we have some more events lined up for you guys.
Just A Garden – The Garden Summer Terrace
With loads of places opening up the possibilities to hosting events again, the bubbling city of Brussels is not being left behind.
On Saturday, the beautiful terrace of Jeux d'Hiver, located in Bois de la Cambre, all internationals are invited for a lovely summers eve, where you can meet new people from every corner of our galaxy.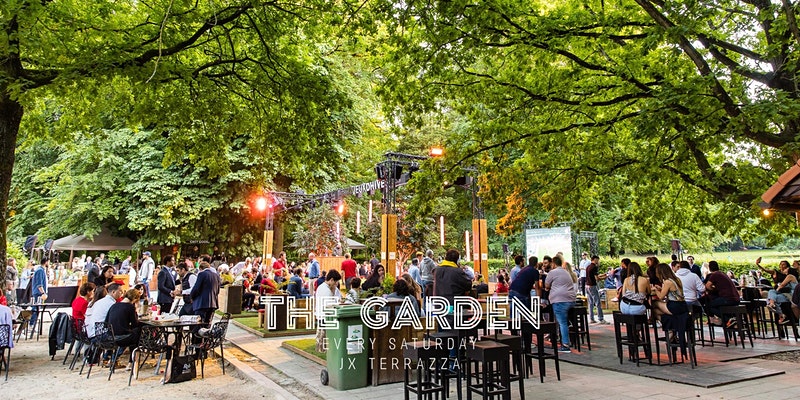 Source: Eventbrite
There will be music playing, a food corner where you can have some snacks and street food throughout the whole evening while wearing a hint of your national colors. Also, you can dance while standing at your table!
The event starts at 18:00 and will go on until midnight, with tickets being available here. And just as a heads up, if you go before 20:00 you receive 1 free drink as well!
Brussels Vintage Market
On Sunday, we have something else for you guys.
The Brussels Vintage Market is being hosted and it is the largest vintage market in Belgium. If you love searching for hours for one of a kind pieces, this is definitely something worth checking out.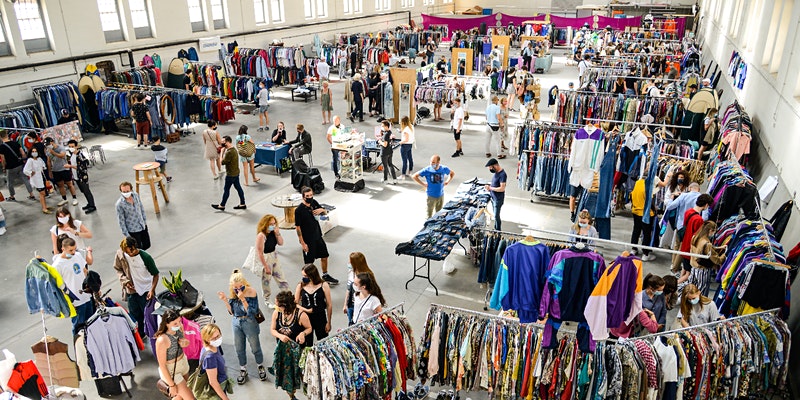 Source: Eventbrite
You'll find a delightful blend of vintage and second-hand items at friendly prices, including clothing, accessories, jewels, vinyl records, small furniture, toys and decorative objects. An if that wasn't enough, they also offer a hand-picked selection of the latest creations by their designers.
It goes from 10:00 until 19:00 and has free entrance, registration based. If you want to have VIP entrance, where you will be the first to discover our exhibitors's treasures from 10:00 to 11:00 in a peaceful atmosphere and enjoy your included breakfast, that would be 8 euros pp. Register here!
Berlin
[FRAU] ARCHITEKT*IN
This exhibition taking place at the WIA Festival located at the BHROX bauhaus reuse, aims to celebrate women in architecture Berlin during 2021.
Postponed by a year, redesigned again and again under the changing demands of the pandemic, and finally compressed in order to accommodate it to the limited space of the wonderful pavilion BHROX bauhaus reuse, they somehow still managed to give us a version of the festival that does not differ much from the one planned originally.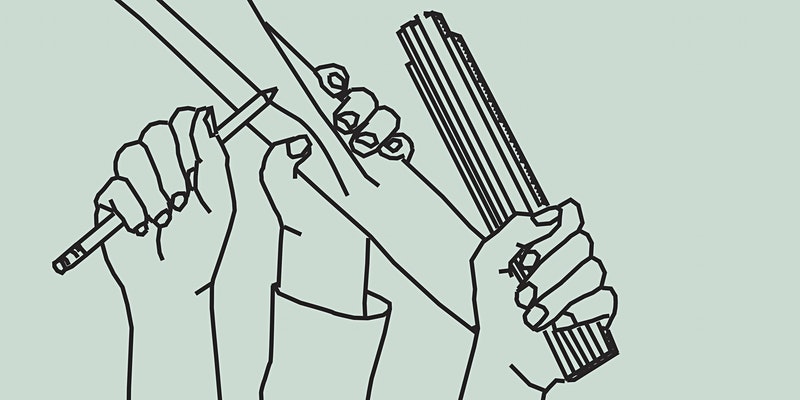 Source: Eventbrite
What can, and what must, be the focus of a feminist gaze in architecture today? The 2017 exhibition probed for the first time achievements of female architects while contrasting them with their perception in a male-dominated professional field – rightly a historical and biographical approach.
If you're interested in learning more about [FRAU] ARCHITEKT*IN, get your tickets here!