Steel Warriors is dedicated in its portrayal of heightened community spirit — a phenomenon that became epidemic throughout London, along with the virus in 2020.
Like many creative projects that came out of the city during lockdown, the work centers around tight-knit communities — in this case through their outdoor gym spaces. Will Douglas's project manages to convey intimate examples of the togetherness brought about by the pandemic.
Source: At Trayler
Steel Warriors takes its name from the charity which runs four outdoor gyms across London — the organisation takes knives off the street and recycles them into gym equipment. In essence, helping to address the serious issue of knife crime by creating safe spaces in the city and raising awareness.
Douglas, who puts his career development partially down to his love of sports as a child and seeks to convey "positive human moments", stumbled across the Finsbury Park gym and began capturing stories across the sites.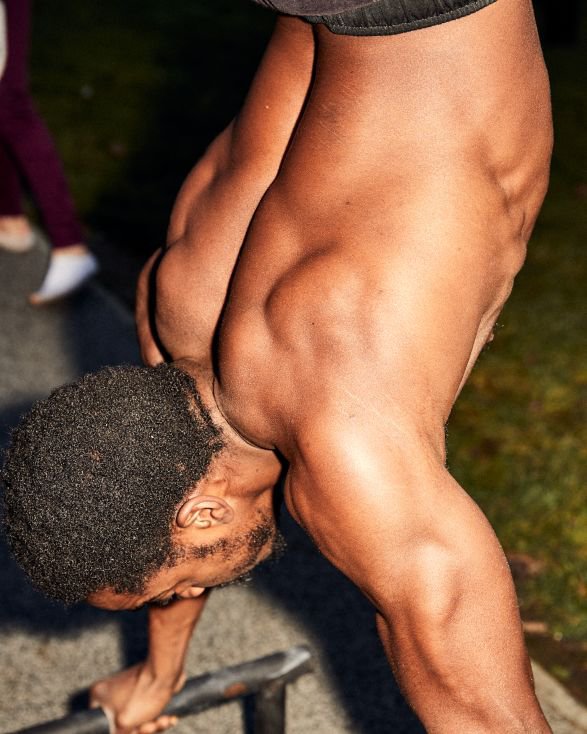 Source: At Trayler
While Douglas is oftened commissioned for sports-based projects for mega-brands, such as Samsung and New Balance, Steel Warriors is a deeply personal project, which speaks to his larger philosophy as a photographer.
"Photography really does take you back to the beautiful moments that happen every day in our lives," the photographer said in an interview, "most are forgotten, but there are somewhere I get the opportunity to photograph and remember, and I love giving that to people."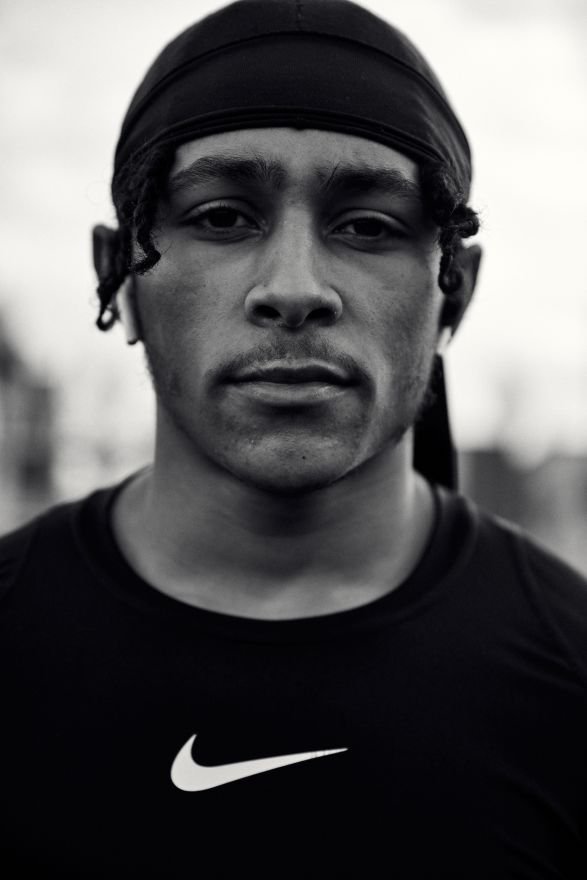 Source: At Trayler