If you've ever been to Lisbon, even just for a day, you have without a doubt seen a certain question asked all over the city.
WHO THE FUCK IS HENRY?

Source: WHO THE FUCK IS HENRY?
This got us wondering, what or who is Henry really?
Henry Avery, the inspiration of the movement, was one of the most legendary pirates. He succeeded in on the greatest piracy heists in history, while being the only pirate to retire without ever being caught or killed. Once he retired, he changed his name and appearance in order to enjoy the rest of his life and moved to a deserted island.
According to old pirate tales, his boat exploded before reaching the island. He had to hang on to a single piece of wood for weeks until suddenly a huge storm came. The huge storm created huge waves, and suddenly he managed to catch one, and surfed it on his piece of wood until he made it to the beach.
Henry created surf.
But what does that have to do with artworks all over the city of Lisbon? If we're being honest, we have no idea. All we know is that people are very fond of surfing here in Portugal, which could be the link.
All the information they give us is that Henry is an artist running a collective of creative makers. They are pirates anchored in Lisbon.
They are entrepreneurs, creatives, chefs, musicians, film makers, you name it. They claim:
"WE ARE DO-ERS.
WE START WHERE YOU STOPPED."
They/he (it's confusing) have many projects. Henry likes to create and collaborate with anyone. Uncultural projects are their favorites. By uncultural they mean an adjective to be one who hasn't been gifted with a lot of worldly knowledge, unfashionable and boring f*ck. But, they also organize cultural projects which can be discussed.
Besides that they have a shop where you can buy prints with "Who The Fuck Is Henry?" and apparel with that same logo or whatever you would like to call it, printed on.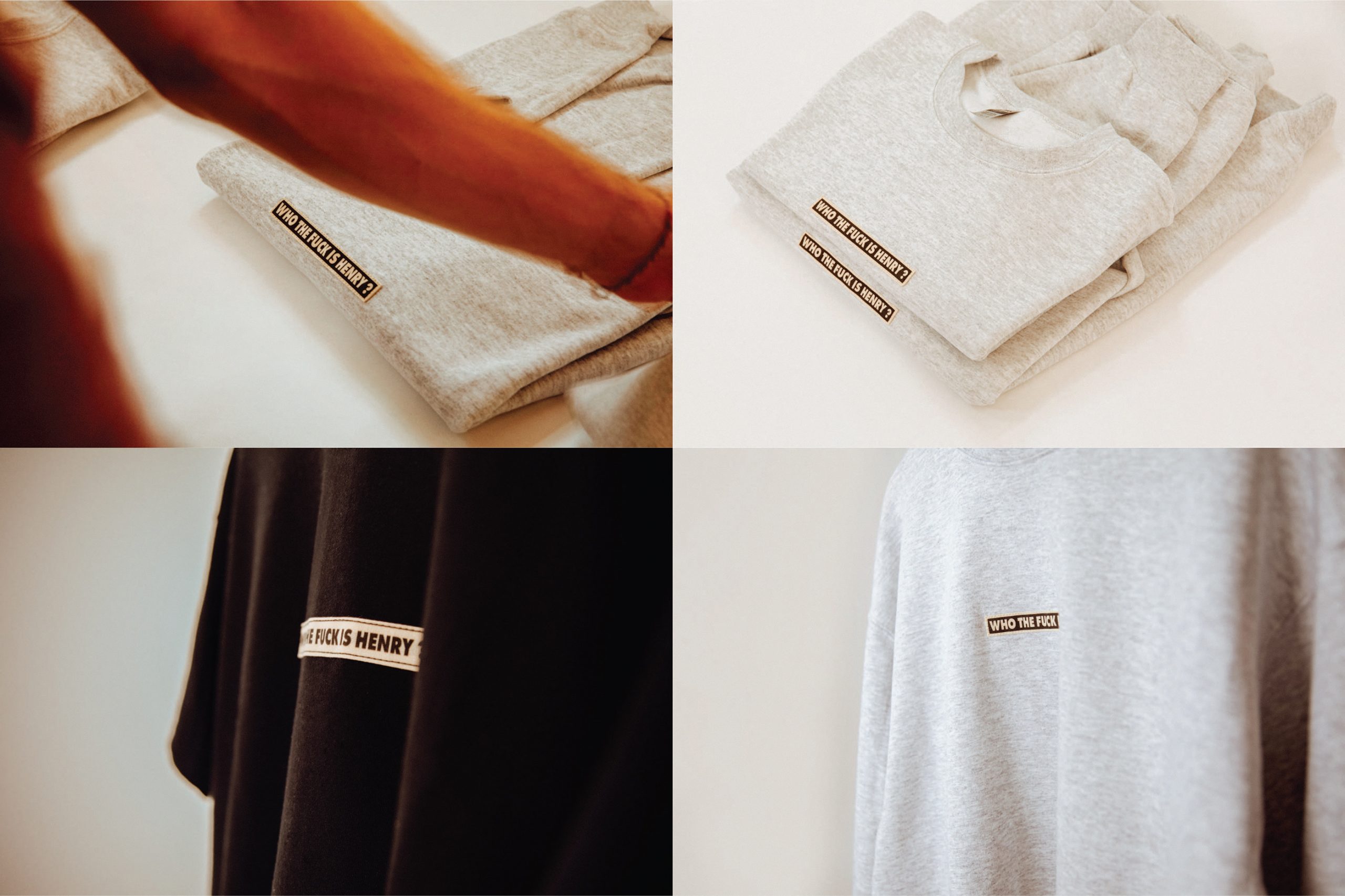 Source: Behance

Source: WHO THE FUCK IS HENRY?
Next time you're in Lisbon, definitely keep an eye out for the movement because its literally everywhere. And if you aren't careful, maybe you'll even figure out the answer to the question that everyone has been dying to know.