And again, the tale continues. Once upon a time in the vibrant metropole of Brussels, the capital of the EU, where there is so much to do you barely know what to choose from, here at TNC, we have carefully curated some amazing recommendations to make the best out of your time in this amazing city.
Brussels is known to be a bit of a controversial city amongst people, some love it and others don't. The one big thing about Brussels, is that you really need to know where to go, otherwise you may not really experience it to its fullest. So that's what we're here to do!
Each week we'll bring you our summer recommendations for one featured city. Including ongoing exhibitions, one-off events, residencies to be aware of, creative workshops, returning and brand new day-festivals, and much more.
Plus, we'll let you know what other TNC readers are doing — where they're eating, what they're getting drunk off etc. So, whether you're just nosey, or looking for inspiration, we've got the lowdown on all things underground and inspired that TNC fans are on this summer.
SMETS STORE

Source: Smets
Located: Rue de Namur 68
As a fashion lover/enthousiast, you HAVE to check out SMETS store. This has to be the best place in town for luxury streetwear and they have an amazing sneaker collection as well to choose from. Over the years, the store has had many great collabs with the best brands in the field, such as Off-White or M+RC NOIR just to name a few. If anyone from The Next Cartel is ever Brussels, you'll know where to find us!
STEMS Gallery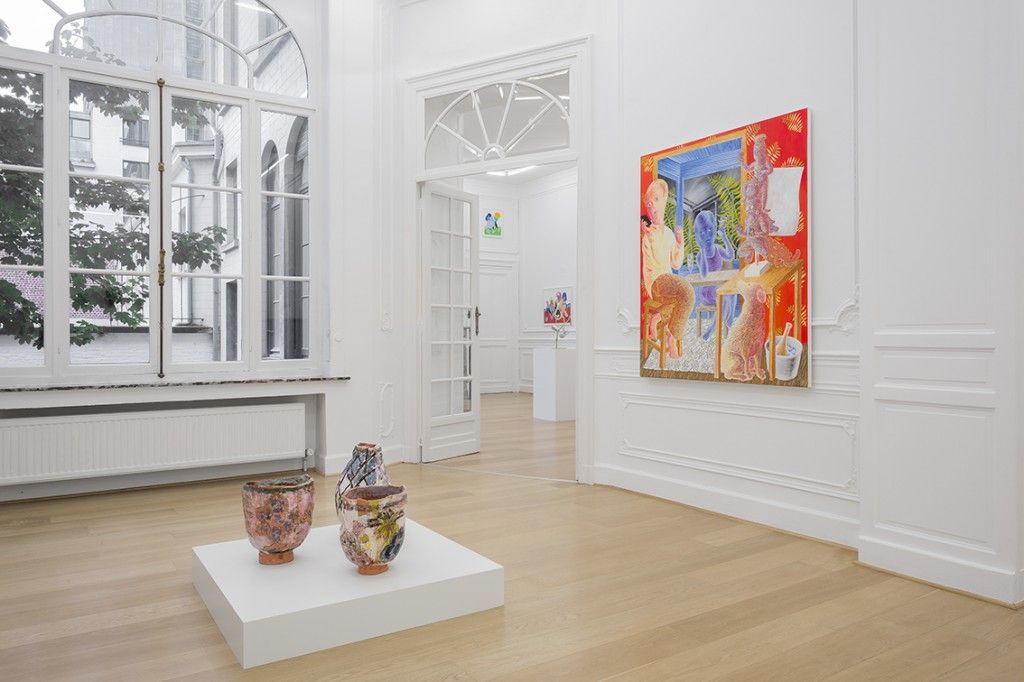 Source: Independent
Located: Rue du Prince Albert 4
Stems Gallery is one of the most amazing art exhibitions you'll find in the city. Run by Pascaline Smets, creative director of SMETS store, and her brother, she takes inspiration from travelling and implements that into her work. What makes things cooler is that she's a local Bruxellois as they call them. They run all different kinds of exhibitions so you need to go their website to see what is going on and when. Definitely check it out!
Wiels Museum
Located: Avenue Van Volxemlaan 354
Price: Range from €4-10, depending on age.
WIELS is the main centre for contemporary art in the middle of the capital of Europe. It's a space for innovative ideas and creative experiences. WIELS wants to enrich the debate, provide new perspectives and stimulate the senses with a daring program. Initiated by art lovers, WIELS invites you in its emblematic building!
Place du Luxembourg

Source: Blog report from the field
Brussels has so many different squares in all parts of the city, so choosing one was not the easiest task. But in our opinion, the best place to celebrate the weekend is Place du Luxembourg, or as the locals say, Place Lux. This square is actually nice basically every day of the week, especially after work around the sunset. Grab a drink, enjoy the vibe and have a good time!
Other squares that are also a guaranteed good time are places such as Place du Chatelain, Place St. Gery, Place St. Catherine, Place Londres, Le Sablon, and many, many more. All of these have amazing bars with great drinks, great vibes and just really show Brussels at its bubbliest.
Jardin Rooftop

Source: Bespoke
Located: Rue du Marché aux Poulets 7
If you would rather go something with a nice view combined with a drink, then you should go check out Jardin Rooftop. It probably does not get any more central than this, so the location is absolutely amazing. And we're not even talking about the view… Looking at the tall cathedral on the famous Grand Place and also looking over La Bourse. Very worth it!
Your Picks
We asked our readers what they're doing in Brussels this summer. Here's what they said.
Where You're Eating:
Wolf, Gazetta Bxl, Au Vieux Saint Martin
Where You're Going Out:
Place du Chatelain, Place St. Gery, Place St. Catherine, Place Londres
Where You're Relaxing:
Parc du Cinquantenaire, Brussels Park, The stairs in front of La Bourse
Come back next week for our next Once Upon A Summertime. Can you guess which city we'll be going to next…?