Blacktag, the brainchild of artist and engineer Akin Adebowale and director Ousman Sahko, is an international platform empowering Black creatives and, ultimately, changing the creator community.
"Our core message is the idea that Black economic power should equate Black creative power," Adebowale told Vogue. "This is really to charge our creator community and help them understand our power, the power we have contributed to history and to now, and also the future."
So how does it work?
Creators, including chefs, artists, musicians, and various others, can set up a profile through the Blacktag website. The ground-breaking platform aims to connect Black creators with brands and audiences directly. In a sense, modernising the way that Black content is consumed and created.
The platform addresses an overlooked facet of the market – alternative Black content. Brands globally produce advertising and media targeted towards "mainstream Black audiences", which can both reduce visibility for Black creators, and exclude them from monetising their work. Blacktag aims to change all of this.
"Blacktag is going to help put more of that money back into the pockets of Black artists and creators," said Adebowale. The company has already revealed a $3.75 million seed round led by Connect Ventures.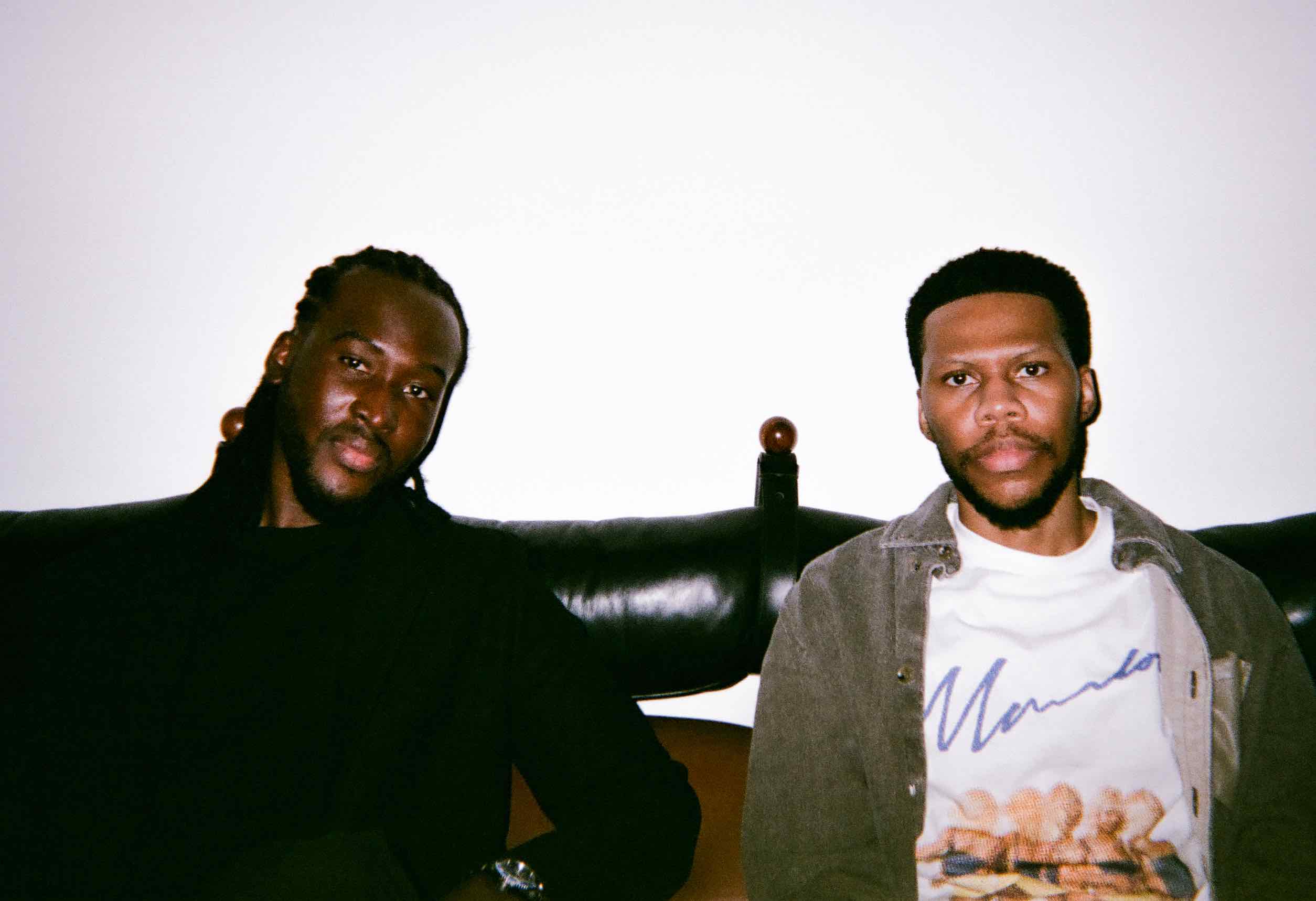 Source: OkayPlayer
Blacktag Studio
In addition, they will be releasing their own original content through Blacktag Studio. February 8th saw the release of their first short, 'Black Art is Black Money', directed by the founders, and staring six Black creators – Parker Kit Hill, Gabrielle Richardson, Eloisa Santos, Jalaiah Harmon, Miski, and Sage Elsesser.
Five of the artists sit with a prop coffee table book titled The White Book of Atrocities, which is filled with an extensive, but by no means exhaustive, list of accounts of cultural appropriation, and highlights the role of Black culture in catalysing so many trends — with Black creators seldom reaping the economic rewards.
This list includes historic examples of appropriation, touching on clothing and hairstyles, the white claim to Black-orginated cultural phenomena such as disco, house, and techno, and "Black vernacular" — such as woke, snatched, spill the tea, basic, and on fleek, that are rarely accredited to Black creators. They point out Picasso's lack of credit for the Congolese cubism that inspired his work.
The film even mentions the bias of the Tik Tok algorithm — "even AI is racist" — highlighting the exact barriers that Blacktag seeks to erase for Black creators.