Source: V Magazine
Meet Audrey Nuna, a Korean-American singer and rapper raised in New Jersey. The 22-year-old began releasing songs on the internet in 2018, and has not stopped since. When it comes to her ambitions and success, the sky is the limit.
Don't believe us? Trust the numbers then! Her single "Damn Right" has reached 6 million plays on Spotify, and her R&B single "Space" has 1 million views on YouTube. Audrey co-directs her own music videos and is in charge of the creative direction and styling, something worth noting, since the aesthetics of her videos are, not only incredibly original but also particularly characteristic of her identity. Merging American rap and Korean culture, the singer sports an exceedingly personal and unique aesthetic.
Audrey enjoys creating, whether it's music or videos. It's an outlet for her imagination, and one thing's for sure, the talent for both is more than apparent.
"The feeling I get when I make something is the only thing I live for", "I'm literally an addict. It gets me hard. That's what I'm chasing all the time. " – Audrey Nuna, for The Face Magazine
Source: NME Magazine
Nuna began making music in her teens, like many teenagers do, covering her favourite artists, from Childish Gambino to Drake. The versatile singer explores many different styles, she will delicately deliver an R&B tune, and subsequently, bust out a rap by Drake.
Audrey began her studies at the Clive Davis Institute at NYU, while continuing to work on her music, but her busy lifestyle made her decide to put off her studies for a while, and focus on pursuing her dream. In 2018 she began releasing music independently, and soon after, in 2019, she signed with Sony Arista Records with whom she will soon release her debut EP.
Source: NME Magazine
Nuna grew up in New Jersey, at a time when her heritage felt like a disadvantage, and would often try to attract as little attention as possible in order to avoid questions. Moving to New York, a city where no one seemed to pay attention to anything anyway, she finally felt free to be whoever she decided to be.
"First of all, no one gives a fuck. You can walk out in New York in your underwear and no one has the time to give a shit about you. I think that's really liberating. Secondly, there are so many interesting people making interesting things. It's inspiring as fuck. " – Audrey Nuna, for The Face Magazine
Without a doubt, moving to New York was the right step forward, allowing her to create art without feeling self-conscious, dress as she pleases, and learn from thousands of people and cultures.
Now, all we can do is impatiently wait to see what the artist has been cooking, now that she has embraced her true self.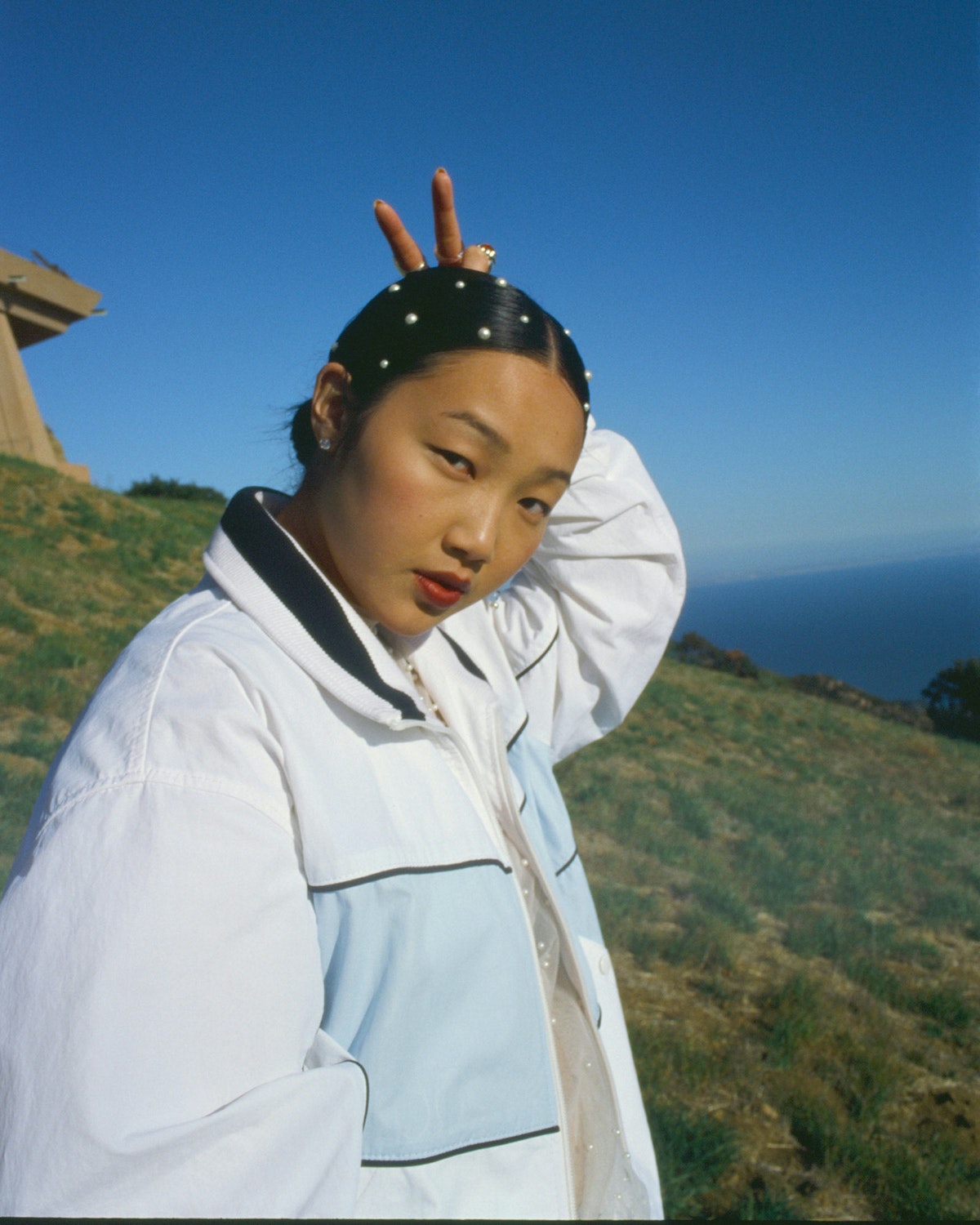 Source: The Face Magazine