Sex sells. That is a fact. It is why it has been used throughout time to sell any product, from perfume to cigarettes, to clothes, cars, guitars… But how about selling sex? Now bear with us, it's not what you think. So before we continue, get your mind out of the gutter. Because today we're here to talk a little about fashion, sex toys, and their long-standing romance.
Why now? You may ask… Well, earlier this year Diesel collaborated with Swedish intimate lifestyle products brand Lelo in the launch of a capsule of sexual wellness devices, which got us thinking… The fashion industry is no stranger to the appeal of raw sexuality, but it seems that as of late the worlds of fashion and sexual wellness have been increasingly converging. On the one hand, we have labels leaning toward more overtly sexual products, on the other we have sexual wellness brands designing devices that double as accessories as sleek and stylish as what you might find in high fashion.
So… What does this mean for society?
The rise of sexual wellness: Sex toys are no longer dirty
Sexual wellness is on the rise. But what does this mean exactly? Well, this means that we are witnessing an era in which the taboos of many conversations are being lifted, resulting in the social acceptance of many things that were previously considered dirty, or at the very least not something that should be spoken about or alluded to publicly. Sex was without a doubt one of these conversations.
A category that was one ruled by the likes of Durex and Trojan is now experiencing all-time-high levels of public engagement from countless brands and marketplaces that one might not have previously imagined being sex-positive. This wave of sex positivity is largely linked to the acceptance of sexual wellness as a salient element of a healthy lifestyle. This has given rise to brands whose mission isn't only to sell quick products to men so they can have sex, or to women so they can please men, but rather further encourage the normalization of sexual wellness in our daily narratives.
Sexual wellness in fashion
For so long anything sexual was considered taboo to the point that representations of sex in the public were inevitably categorized as a charge against traditionalism and censorship. After all, the first step towards the normalization of anything is public shock as it's initially exposed. What we're getting at here is that the key difference nowadays is that sexual wellness doesn't necessarily reflect a desire to challenge the norm, but rather embrace a part of ourselves that we should be mindful of, and take care of.
If we told you to say the first thing that came to mind when hearing sex in fashion you might say something like… Victoria's Secret? But rather than sex in fashion that's more of a "sexy fashion" kinda vibe. The lingerie label recently restructured because guess what? Turns out it was aimed completely towards men rather than women, and instead of solely empowering women to own their sexual wellness it (allegedly inadvertently) mostly beckoned women to shapeshift to cater to the male sexual appetite.
On the other hand, a brand like Savage x Fenty does the opposite. It puts pleasure in the hands of women, for women. And highlights the importance of a healthy relationship with one's own sexual wellness.
Why the rebranding of sex into sexual wellness matters
The rebranding of sex, its devices and its clothing into the category that is sexual wellness today is a lot more important socially speaking than we might realize at first sight. The concept of sexual wellness being integrated into the mainstream inherently implies the removal of decades, centuries even, of shame surrounding sexual pleasure. Markedly pleasure when it comes to women.
This rebranding of sex toys into sexual wellness also entails a crucial little detail… Women transitioning from objects of pleasure to subjects of it.
This is happening now, but it's been a long time coming
While we won't pretend like we know absolutely everyone who has ever tried rebranding sex into sexual wellness, we will say that the first attempt in high fashion to do so we can recall was earlier than you might have imagined. It was 1992, and the AIDS crisis was in full force. Most communication surrounding sex was, as a consequence, flooded with a contagious fear, a shame-inducing discourse seeking to bury any and all 'indecent' acts.
Versace then came along with the Miss S&M collection for Fall 1992, in an attempt to subvert the role of women and transform it into the subject rather than the object of sexuality. References to S&M and sadomasochist practices are beautifully imbued in each garment.
Japanese male sex toys brand, Tega, has been known to drop collaborations with streetwear brands. In 2019 Yves Saint Laurent revealed 'The Love Affair' campaign, which consisted of condoms by Saint Laurent in their signature checkered, gold animalier print.
Not to forget Demna's recent campaign with Balenciaga SS/23 in collaboration with Adidas featured the models wearing BDSM masks. Diesel is on a role, besides the aforementioned sex toys launched in collaboration with Lelo, Glenn Martens sent a Muranos glass sex toy as the invitation to participate in Diesel's SS22 digital show along with the quote "these adult playthings are the result of local craft to lust after". Supreme's SS21 'I'm not sorry' T-shirt was presented with a teddybear wearing a literal strap-on while holding a whip.
Sexual wellness brands that are masterfully playing their part
While sexual wellness in fashion can be traced back decades, for the most part, it's only been more recently that companies that produce sex toys have switched it up so that sex products aren't only normalized in the sense of their purchase, but also in their visibility and public display.
Crave's founder Ti Chang is clear in her mission: removing any shame associated with sexual objects. And what better way to do it than by wearing a vibrator around your neck? Crave's wearable sexual objects are sleek, elegant, and a pleasure to wear and display as well as to use. It figuratively – and literally – proves that sex needn't be vulgar or hidden away from plain sight.
Bijoux Indiscrets is made up of women prepared to push the boundaries of female sexuality much further than they've ever been pushed before. Because it's a pleasure to take sex to a whole new level.
Bijoux Indiscrets creates products its consumers will want to show off. No more shame around opening up packages of sex products! Sex accessories that double as day-to-day jewellery. This sexual wellness store is clear on what its mission is.
Another great example is Unbound, the self-proclaimed sexual wellness company that wants the public to understand that a healthy sex life is integral to one's wellness routine.
I saw that sexuality for women is either hyper-sexualized through the male gaze, or looked at through the lens of fertility and being a mother, but nothing in between. So, we wanted to create a space where both women and non-binary people could have a space to feel secure and get to know their bodies and really define sexuality for themselves.
-Polly Rodriguez, Unbound Co-Founder and CEO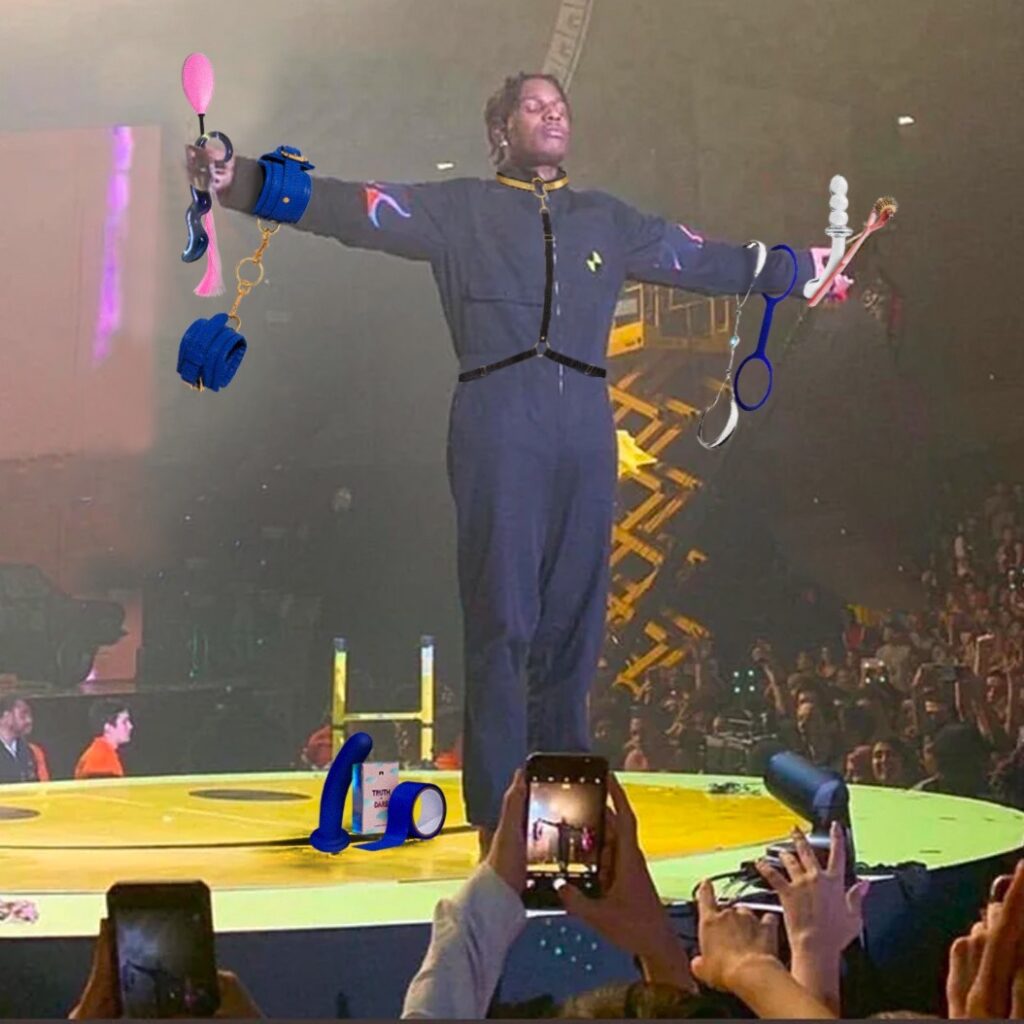 One thing's for sure, we're in the midst of, not a sexual revolution, but rather a sexual evolution. One where we evolve, where we accept and explore our relationships with our sexual wellness, and thus elevate our existence to get closer to our healthiest, happiest, and higher selves.