Do you miss the low-rise pants, denim corsets, or 2000s style in general? If so, we've got great news for you, because those trends came back and they came back strong.
The nostalgia wind is blowing, and this is the time to rise for Y2K fashion; the 2000s trends with a 21st-century touch. Almost like millennials' passion for '90s fashion, Gen Z hangs onto the trends of the early 2000s. Social media, specifically TikTok, helped spread this throwback trend. Now, it is practically impossible to ignore this movement.
The Y2K name refers to a computer flaw that occurred at the beginning of 2000. Also called "Millennium Bug", this phenomenon threatened computers that used two-digit code for the year and left the "19- "constant. Thus, global anxiety prevailed towards the end of 1999 because all the measuring systems from banks to power plants relied on computer use. However, this didn't cause the Digi-apocalypse, and the lack of consequences made people believe that Y2K was a hoax. Since then, this term had been forgotten, that was of course, until fashion intercepted it.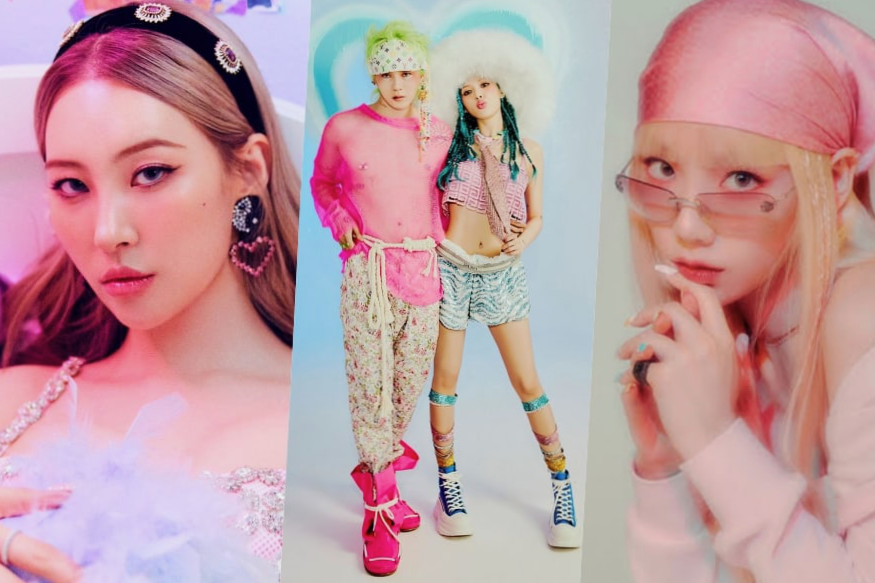 Source: Editorialist
Brands and markets like depop and Ch4rm have adopted the Y2K name to signify this particular aesthetic. The name is catchy, especially in the digital age, because it symbolizes a digitalization challenge for society, and Gen Z always loves an exceptional norm-challenging action. What can be more rebellious than a literal crash of civilization?
This trend is prevalent in provincial Russia, according to Nikita Chekrygin from the Russian label Ch4rm. In the recently launched Spring/Summer 2022 collection, this enthusiasm surrounding Y2K fashion is notably perceived. The exclusive designs reflect the unique perspective of the 2000s, almost as if they came directly from a time capsule.
Source: Ch4rm SS22 "Beauty Salon"
Ch4rm presents its own understanding of the aesthetics of Russian beauty salons. The source of inspiration can be [seen] not only in the brand's perception of elegance but also in the details — colours, tailoring, and prints. Nikita Chekrygin for Highsnobiety
Some luxury brands have already included the Y2K fashion pieces in their runway shows, but the essential shift in trends can be observed simply by looking out the window onto the streets of most metropolises. We expect this trend will most likely spread like wildfire, as Y2K styles become increasingly recognizable and prevalent on the streets in the near future because as we all know by now, the globalization of fashion is inevitable, especially nowadays.
We just have to wait some time to see if the Y2K fashion is a nostalgia-fuelled trend or it is here to stay. If it's here for good, we are witnessing another shift in fashion's centre of gravity. Are you ready?