Picture this: The sun is setting over the horizon, there is a light breeze caressing the leaves of trees, branches dancing ever so slightly, golden hour, baby pink and charmander orange hues bathe the sky… You look up and the clouds look as thought they are made out of the fluffiest cotton candy. What's the first thought that comes to your head?
Probably something along the lines of…What will it feel like to walk over those clouds?
Well, now you don't have to wonder anymore, because SUICOKE and The Elder Statesman have teamed up to bring you two takes on quite possibly, the closest we will ever get to feeling like we are walking on clouds.
Source: Hypebeast
Presenting SUICOKE X The Elder Statesman F/W21, the slippers that will give you life this winter. Made out of 48% cashmere, 32% baby alpaca, and 20% seta, these shoes are a dream come true. The model is new take on the footwear label's signature  Zavo-Cab Sandal. The slide sandals are as delectably luxurious as they are soft and delicate, every pair being hand-painted in California.
The slippers are the perfect item to enjoy a leisurely pace at home. However, should you wish to take it to the streets, know that it's antibacterial EVA footbeds and shark-shaped outsoles will take care of your feet just as nicely.
Source: Hypebeast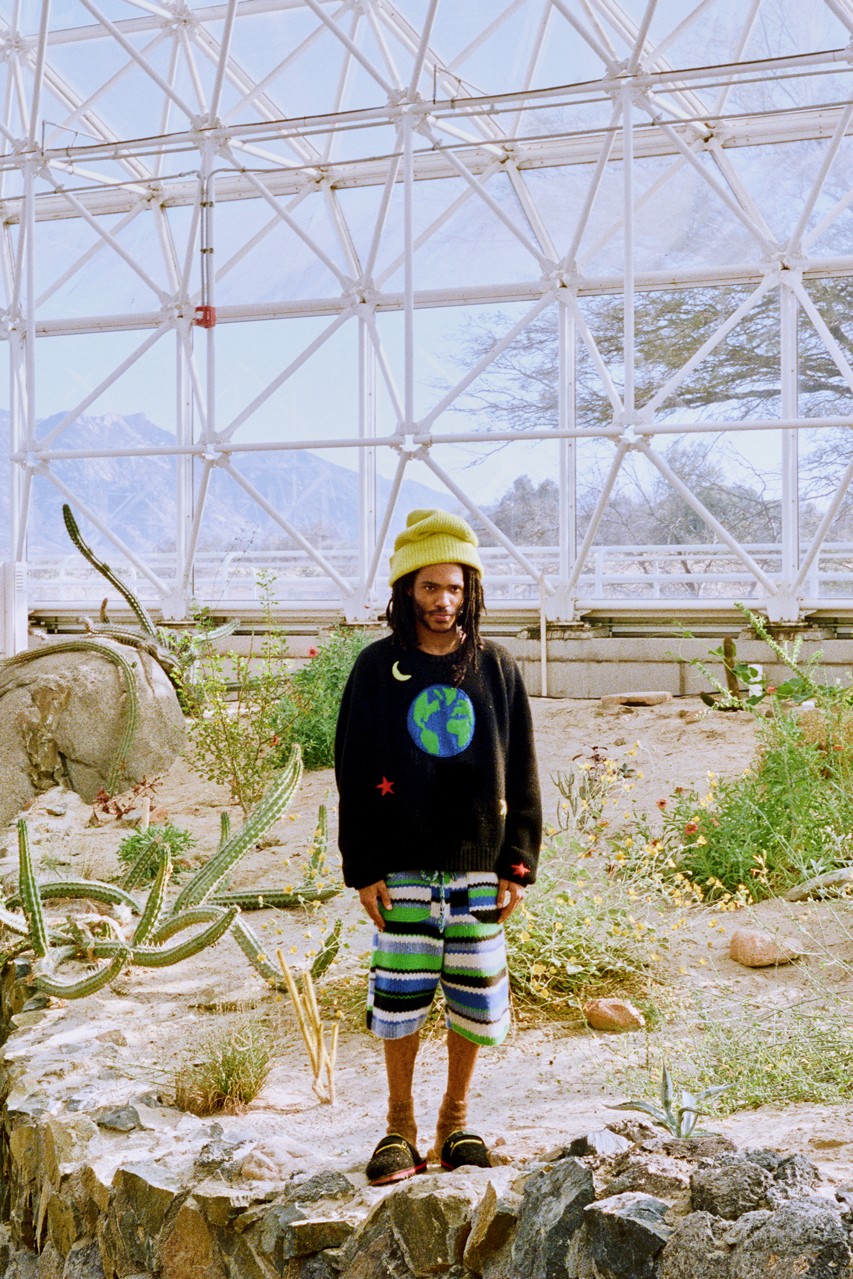 Source: Hypebeast
Source: Hypebeast
The two editions presented consist of a black model with red, green, and yellow details, and on the other hand a tie-dye blue and white counterpart. Both designs include SUICOKE-branded embroidered straps that read "Truth" and "Harmony", very in line with The Elder Statesman's Fall/Winter 2021 collection.
So there you have it guys, if you're wondering what the cost of walking on clouds is, know that it retails at $350USD. You can get your hands on the SUICOKE X The Elder Statesman Zavo slip sandal from Suicoke's and The Elder Statesman's respective websites. You will also be able to find them in shops across North America as well as other international locations from November 26th onwards.