Spanish-British brand Warburton is back with its Autumn/Winter 2021-2022 collection. Brothers David and Daniel delve into the coexistence of the light and the dark. Aptly named 'The light through the dark', Warburton explores its latest collection via a fashion film directed by Joaquín Luna, which projects the subversive and enigmatic identity that surrounds the brand.
Having customized fits for the likes of Jack Harlow, Rauw Alejandro or Big Sean, the 2019-born brand presents the continuation of its story of emotional catharsis materialized in 'Pain and Passion', focusing on the concept of light through the darkness that guides the entire creative process.
                                                                     Photos courtesy of Warburton
The minimalist and contemporary garments are constructed through the superimposition of materials and hardware elements, which generate reflections when light hits them. Fabrics such as wool and leather fused with super-technical materials, like breathable and waterproof nylon, reinforce that aesthetic duality between the sophisticated and the disruptive intrinsic in its DNA.
The psychology of colour becomes another of the distinctive codes for this proposal in which a series of chromatic chords are applied AND give a glimpse of its personality. As a result of this emotional connection with the pieces, concepts such as coldness, introversion, confidence or remoteness are transmitted through colours such as black, blue, yellow, green or grey.
In keeping with this updated streetwear narrative, accessories such as the iconic balaclava are reinterpreted to illustrate its enigmatic power. Three versions of baseball caps, a bucket hat, a tote bag and a box bag complete this futuristic range in which two new logos make their debut to embellish the silhouettes.
On the jewellery side, we find a redesign of its flagship 29ATTP necklace that originally united pearls and chains in a single viral piece, as well as a new pendant constructed with silver chains and nickel plates.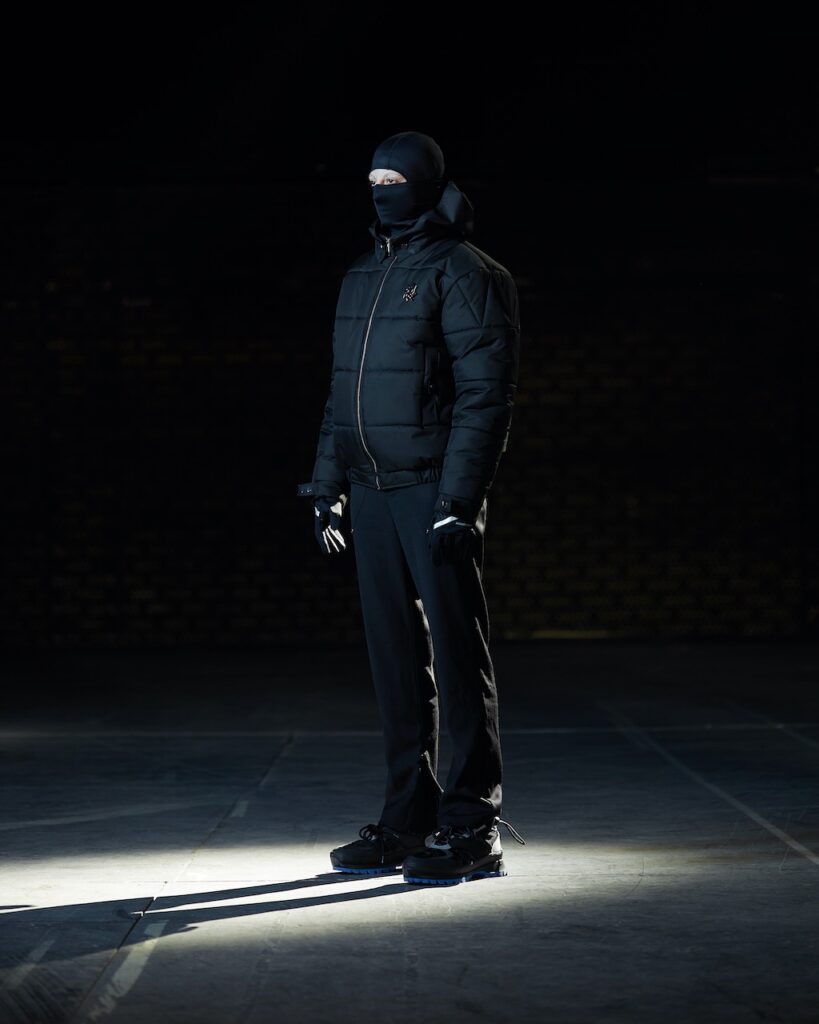 The capsule of 21 pieces in the form of outerwear, graphic tees, knitwear and high-end trousers is ethically produced between Spain and Portugal.
For David and Daniel, Warburton as a brand is about more than just fashion. The siblings explore the wide spectrum of arts via their brand, touching not only on fashion design, but also on visual, sound, and performative expression.
Make sure to get your hands on 'The light through the dark', available January 26th on their website at 22:00 CET!