Source: Sabukaru
Imagine you're walking the streets of Tokyo, scouting around corners, being fascinated by the city's every twist and turn. In the undergrounds of Shibuya, tucked away from the main streets: a basement, home to some of the most iconic fashion pieces one could imagine.
You have arrived, at The Archive Store.
So what is this place? Well, first we have to understand the concept of Archive Fashion. Archive Fashion refers to garments which have a degree of historical significance in the fashion houses they were made in. Characterized by its avant-gardism, these pieces were considered revolutionary due to the fabrics and graphics used, and/or the concept they embodied. In recent years, vintage and archive fashion has experienced a fantastic boom, one could even say, surpassing the hype of new releases. And since 2018, Tatsuyuki Suzuki has been making the best out of it via his hidden away shop.
Source: Sabukaru
When asked about it, the brain and driving force behind The Archive Store, the aforementioned Tatsuyuki Suzuki, notes that the pieces that can be found in his shop, should be understood like art, that was too ahead of its time. As such, they were often misunderstood or undervalued at the time at which they were created. With the passing of time, society caught up to the designer's concepts, and the garments were finally able to be interpreted the way they were meant to.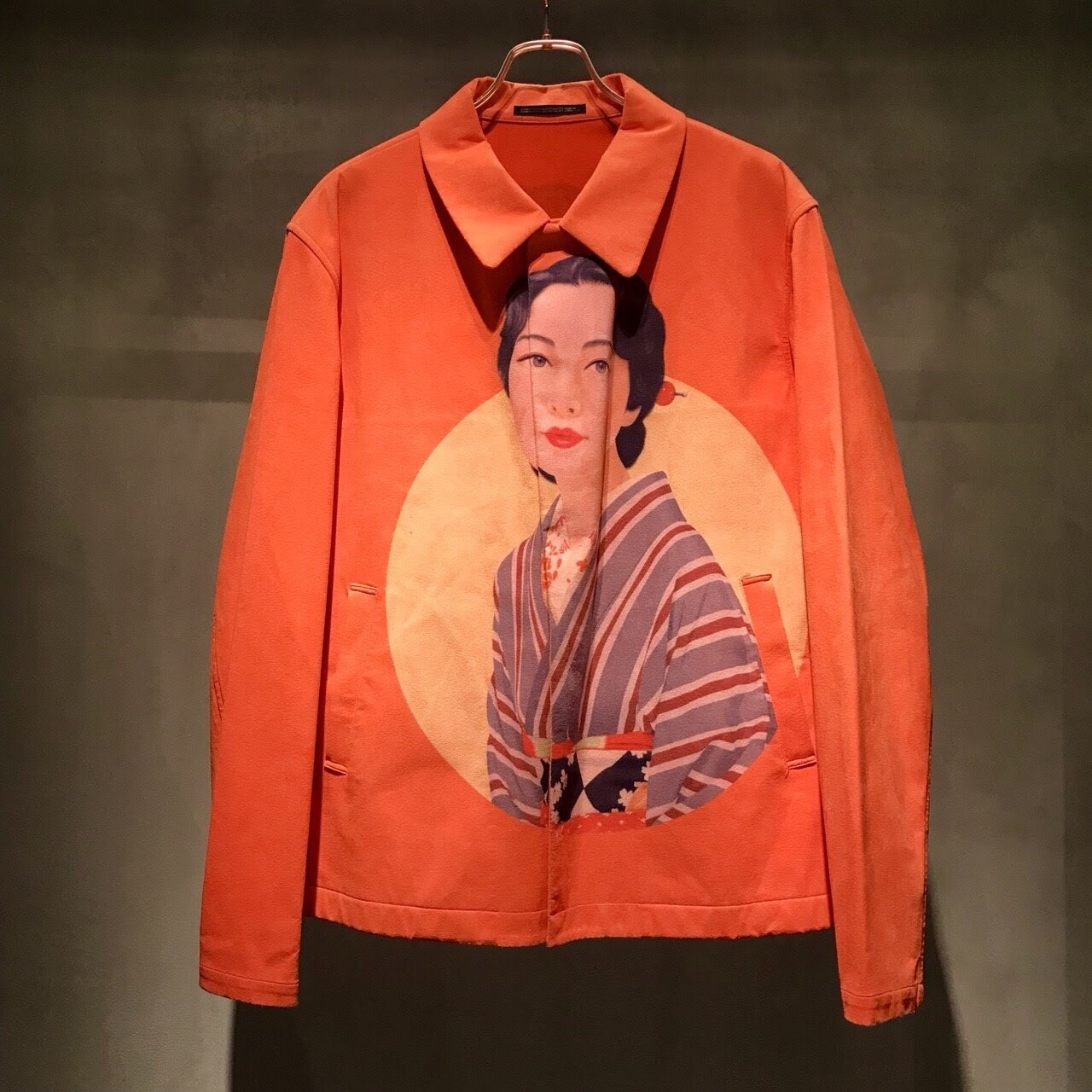 Source: Sabukaru
Not for nothing is the store hard to find. It is meant to attract only true intellectual fashion enthusiasts. You will not find this shop accidentally, you will only actually set foot in it, if you have the right intentions.
The store itself, was designed by Hiroyuki Matsunaka of Design Room 702. One look at the interior of the shop and you can tell you've stepped into a parallel universe of its own. A magnificent time capsule that is somehow both archaic, and futuristic. The illusional mirror walls are the perfect physical feat to represent the vast expanse of historical knowledge harboured within that inorganic concrete space.
Source: Sabukaru
Part shop, part museum, The Archive Shop is currently focusing on 90s to 2010s men's fashion, although some pieces designed from the 80s can also be found. Raf Simons, Heidi Slimane, Martin Margiela, Undercover Scab, Issey Miyake, Rei Kawakubo… just a few of the names you'll find on the tags of these coveted clothes.
People are encouraged to take great care while trying the clothes on, not only out of respect for the designers, but also because they are understood as pieces of art, rather than simply clothes. There are, however, some designs, that are for exhibition purposes only and not for sale.
Source: Sabukaru
Source: Sabukaru
Wearing something that's archival is much more than dressing up in a cool design, or a fancy name, it stands for literally carrying history on your shoulders, and breathing new life and value into it. And that to us, is what makes places like The Archive Store so special, it bring clothes out of the realm of the every day, mundane act of getting dressed, and infuses something as simple as a jacket, a shirt, or a pair of boots, with power to drive society's narrative forward. Even if it takes us a couple of decades to catch up.