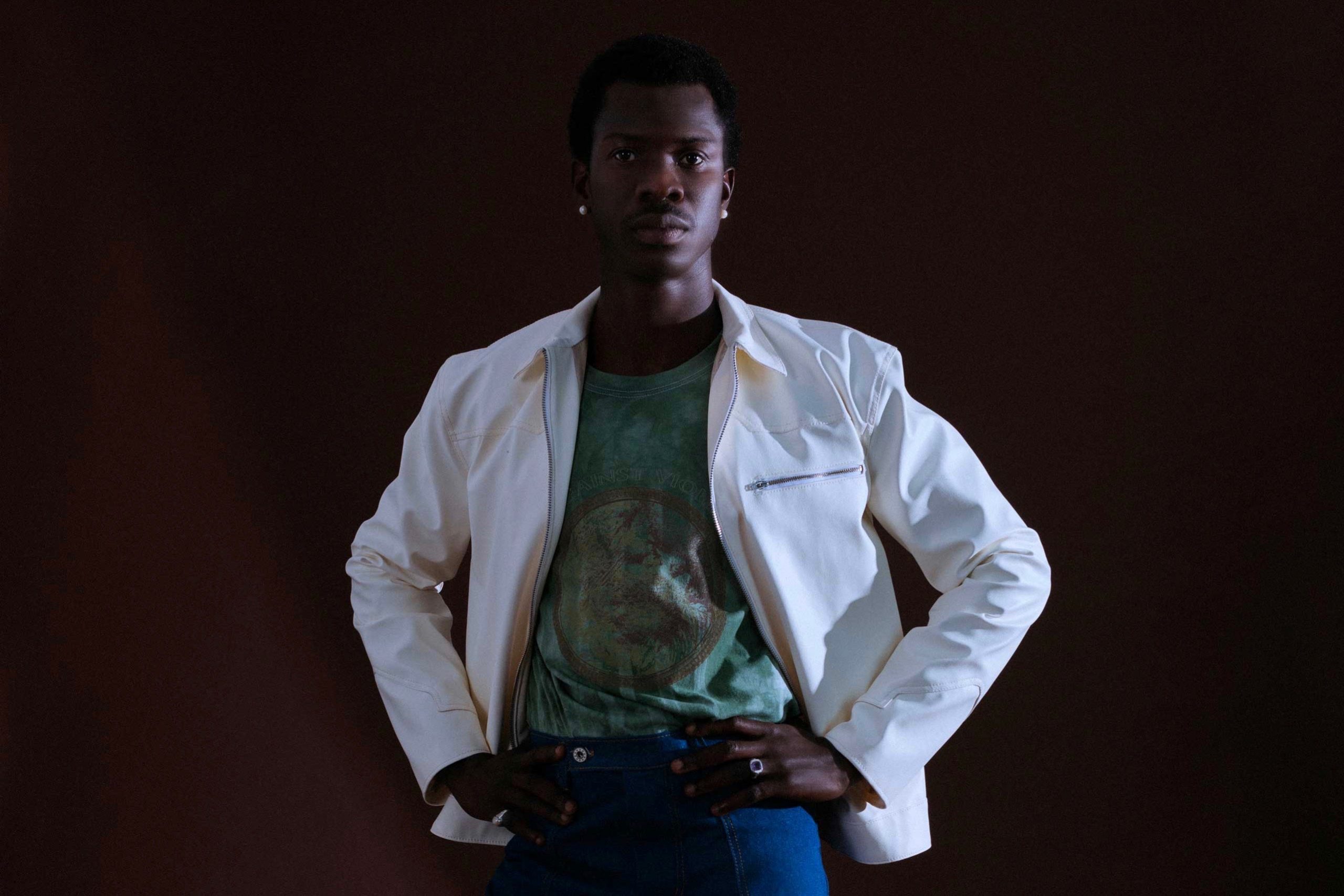 Source: Soji Solarin
Soji Solarin's pieces range from relaxed and cosy staples, to extravagant statement pieces. His eye for design and pristine tailoring finesse become vehicles through which to pay homage to Black struggles, and "the malleability of being black." Having grown up between Nigeria and The US, the designer explores different ways that Blackness is understood, and lived, through his eponymous label SOJI SOLARIN.
His recent collection for Spring/Summer 2021, Journey Just Come, adapts its name from the pidgin phrase 'Johnny just come', used in Nigeria to describe all newcomers who find themselves suddenly in a new place. The collection offers a commentary on the whitewashing of culture and Black identity and seeks to "celebrate and trace an ambiguous, personal, oftentimes optimistic, and sanguine side of immigration histories."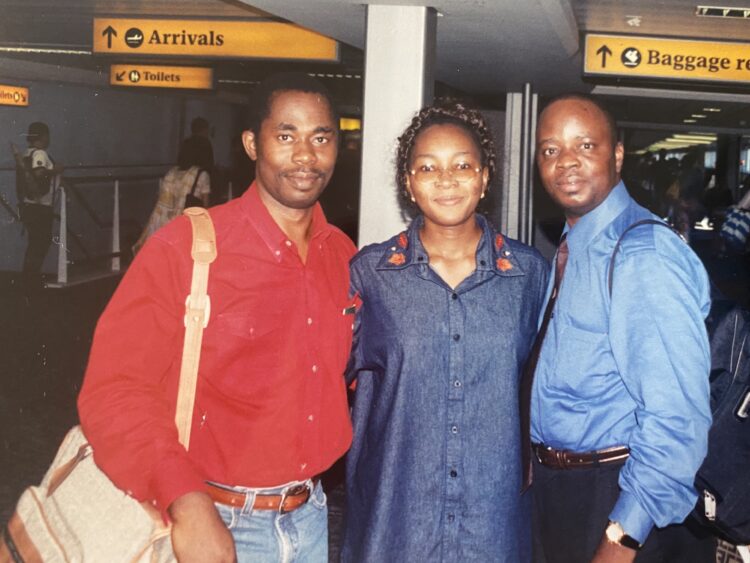 Source: Indie Mag
Inspiration for his poignant assemblage was drawn from the real, lived experience of friends and family from the Nigerian diaspora. His process involved collecting photographs from loved ones, taken during their early days spent in their new home countries.
The result sees the effortless style of his parents' generation — both elegant and with pops of "African dad and uncle fashion" — fused with elements of contemporary sports and workwear.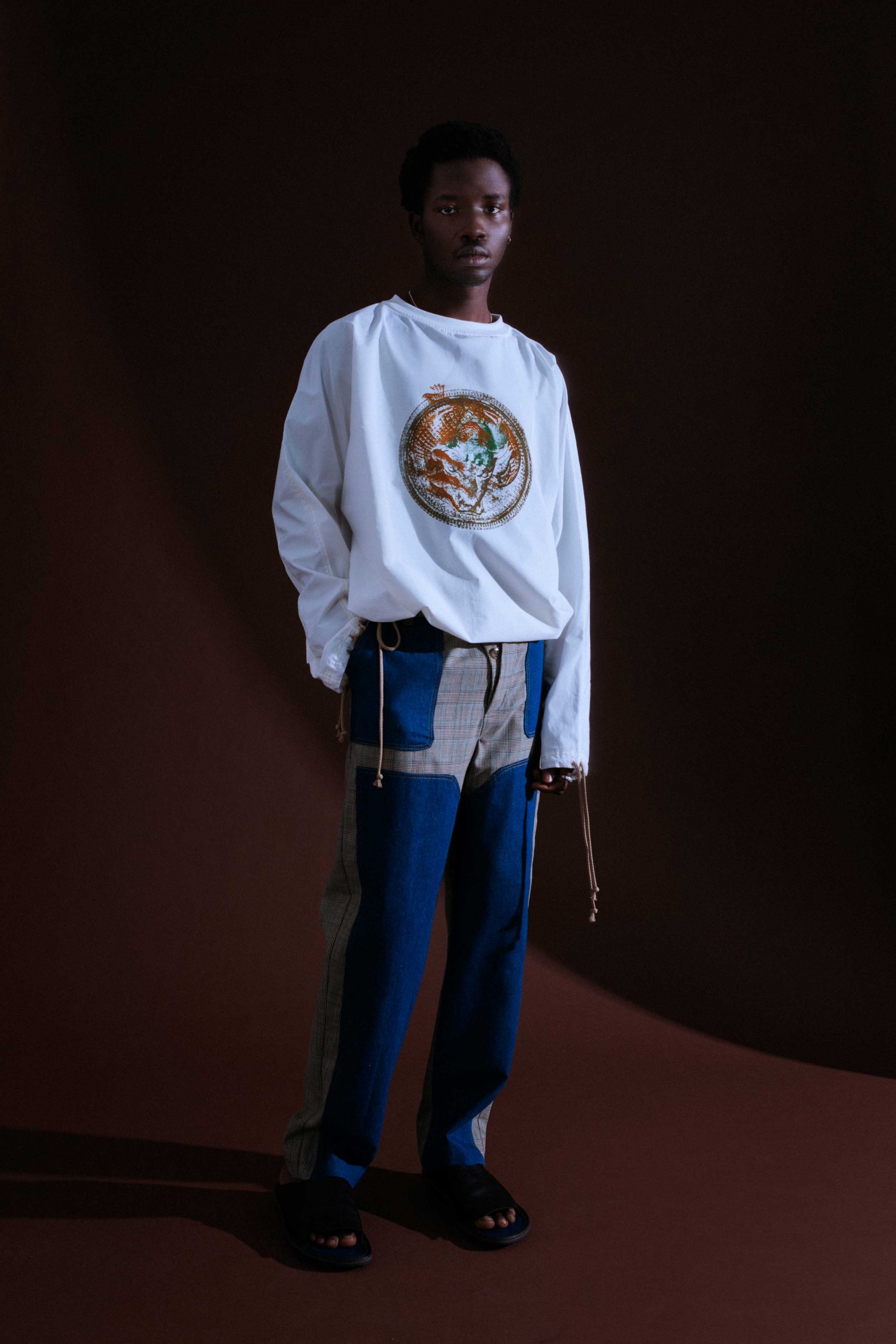 Source: Soji Solarin
The extremely versatile capsule includes relaxed, graphic tees and hoodies as well as statement pieces, such as the white faux Crown Leather Jacket, and the sleeveless, corduroy Double Zip Vest. A green and white motif runs throughout the pieces, a subtle homage to the Nigerian national flag.
Flared jeans, a boxy suede shirt, and the incorporation of woolen suit fabric all hark back seamlessly to the fashions adorned in his inspiration pictures. Such timeless fashions, together with a contemporary approach to tailoring, make for an extremely wearable and modern collection, imbued with a rich cultural history.
Source: Soji Solarin
And Solarin's talent has not gone unnoticed. In 2019 he was awarded the Global Talents award. Last year, he collaborated with Zion Koenig on a digital editorial for Vogue Germany, and earlier this year, his t-shirts were worn in Blacktag's powerful short film, 'Black Art Is Black Money.'
You can shop SOJI SOLARIN via his own website and through the 50-m site.