From tamagotchis to the Spice Girls and crimped hair, the 90s was an era tinted with tones of youthful, rebellious expression. As a society we like to look back on "the good old days", remembering them as simpler times where love was found with your stepbrother rather than on an app.
(Sidenote: How has Paul Rudd not aged a day since 1995??!?!?)
We have a tendency to romaticize the past. We bring back trends that made us feel cool and comfortable, and new generations take ownership over them and reinterpret them, adding their own twist to it. In fact, it is quite a recurring historical feat. After all, Clueless was based on Jane Austen's Emma, and Anne Boleyn (Henry VII's second wife) was one of the first to rock a choker on the courtroom floor… Repping necklaces with your initials since 1507 baby.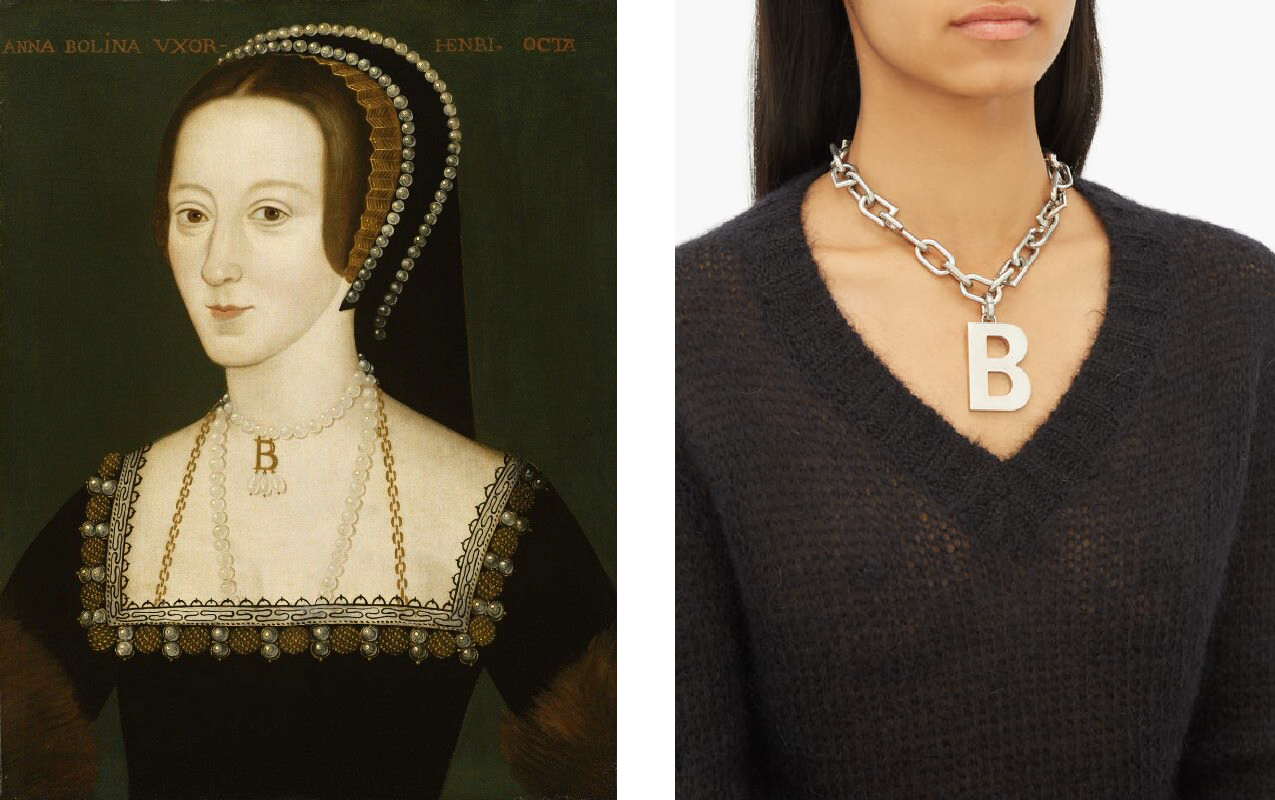 Left – Anne Boleyn/ Source: Town&Country | Right – Balenciaga B-logo Silver Chain SS20/ Source: Hypebeast
Now, while some typical 90s things are simply best left in the past – sorry Blockbuster, Netflix is by far the superior entity – , others are revived in a wonderfully refreshing fashion.
This is the case for PLATEAU STUDIO's Spring/Summer 2021 collection. The standout Taiwanese label recently presented their "BOYS FROM THE 90s" collection, which follows a fictional group of 90s youngsters. The 15 nostalgic outfits stay true to the brand's philosophy which is centered around teenagers in Tapei city and aims to popularize particular aesthetics by promoting the local culture.
The collection is a faithful fit for the brand, which is named after a song performed by Nirvana in its 1993 MTV UNPLUGGED show. "Imagine we are on the way to a plateau, and we don't know what can be found on the top. Perhaps there is nothing on it, you have to walk there yourself and see what's going on". The idea portrayed by the song being responsible for inspiring a great deal of the label's vision, spirit, and trajectory.
Among the pieces we can find light jackets and short sleeve t-shirts and shorts with convertible zippers, patterned shirts and high waisted trousers. Needless to say, it wouldn't be a 90s party without oversized layers donning functional elements and raw edges.
As far as we're concerned, PLATEAU has definitely hit the nail on the head with this one. Looking through the lookbook, the models' anti-posing stance almost screams "Here we are now, entertain us". And I for one, am entertained.