Time goes by so slowly for those who wait and TGIF never made so much sense as today, only 24h before the release date of INSANIS newest collection: TRANSMUTATION, in collaboration with Också. We've anticipated a bit of the urban gems in our teaser and as fashion fans ourselves we know it's not enough.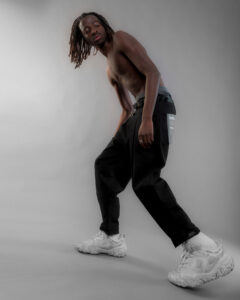 So, to get you ready for TRANSMUTATION, we decided to go back in time and walk you through a journey into INSANIS soul.
If you are not up for a small read and just want to see the items of the collection, click here.
Are you ready?
São Paulo may not be the capital of Brazil but is surely known for its cultural diversity. Its streets filled with cars, people, movement and an unbelievable diversity in fashion are an inspiration for artists and designers.
Back in 2013, Felipe Santibañez and Felipe Druda created INSANIS after travelling around Europe, realizing how much streetwear fashion could dominate the busy streets of São Paulo.
"The initial idea was to unite these influences and merge them with high-end fashion, which hadn't been seen at the time. Other brands in scene didn't have this vision, it was all very simple and traditional visually", says Santibañez to The Next Cartel.
It is safe to say that INSANIS was recognized as a pioneer in merging streetwear and high-end fashion in Brazil.
They were part of fashion events such as Casa de Criadores, one of the main Brazilian fashion shows dedicated to upcoming fashion artists, and praised by the critics.
Not only that _INSANIS also promoted several Hip Hop events, contributing to São Paulo's underground scene and becoming an inspiration to many brands and artists.
The year is 2021 and let's be honest: the pandemic made us all want to transmute. Transmutation: The action of changing or the state of being changed into another form.
Well, Också invited INSANIS to collaborate in TRANSMUTATION: a limited edition, and available for a limited time only, exclusively right here, at The Next Cartel. Yes, we are honoured to be hosting this celebration at our store.
The collection is a commemorative collaboration celebrating the origin and transmutation of Insanis, the Brazilian pioneer in merging streetwear and high-end fashion. Också's concept and design vision brings new horizons to Insanis underground soul.
Established in Barcelona , Också was also founded in 2013, by the designer  Igor Bastos Crivellaro.
The brand name recalls a Swedish word, which means "sum": a perfect meaning for the label that seeks to integrate constantly artistic movements into its creations. We believe that this collaboration is the integration we were waiting for in streetwear fashion.
From jackets to oversized sweatshirts, t-shirts to trousers and shorts to bucket hats, TRANSMUTATION is coming with a full wardrobe that you don't want to miss. Get your shopping cart ready, here, at The Next Cartel.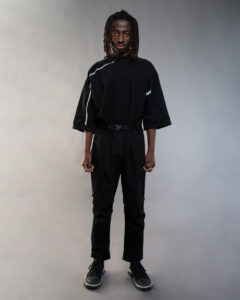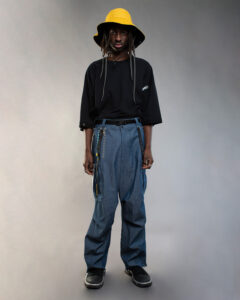 Creative Direction: @santbanez
Photography: @govii_cardinni
Fashion Design: @igorcrivellaro
Digital Design: @olivebyolive
Model: @soribah_ceesay