Source: Scandinavian Mind
How the hell does a company thrive for +375 years? Well, perhaps in half a century, when technology has evolved to the point that you'll be able to blink while you think TNC, and our articles will pop into your head via nanobots, we will have an answer for you. For now, we'll follow the lead of Finland's oldest company, Fiskar, and stick to admiring its innovation and relevance; not just surfing the waves of change, but being the wave itself.
Their latest triumph? Teaming up with freelance designer Maria Korkeila, to bring us an outdoors wear collection. The Finnish company's first clothing and accessories line is, quite frankly, everything you didn't know you needed for gardening. In fact, if you didn't garden before this, you'll be wanting to after seeing the 12-piece capsule.
Source: fuckingyoung
Source: Fiskars
Korkeila has managed to make gardenwear sexy, functional, and wait for it…. respectful of the very nature it is intended to be used in. Bam, now that's a cohesive product if we've ever seen one!
The fabrics used have been carefully selected on the basis of, high-quality, durability and sustainability. The garments, sourced from socially responsible European suppliers, are made of organic and recycled textiles, which make use of an apple-based vegan leather, as well as PFC-free water repellency.
Source: Scandinavian Mind
The innovative notion of gardening workwear being able to be worn in everyday life too, is a huge part of the capsule's appeal. Furthermore, the designer really did hit the nail on the head by making the collection unisex, which really amplifies the idea that this 12-piece capsule, is for everyone. As is gardening.
Kudos to Fiskars really, for releasing a product that both upholds Nordic design and heritage, and opens the doors to a future in which gardening and streetwear live happily ever after.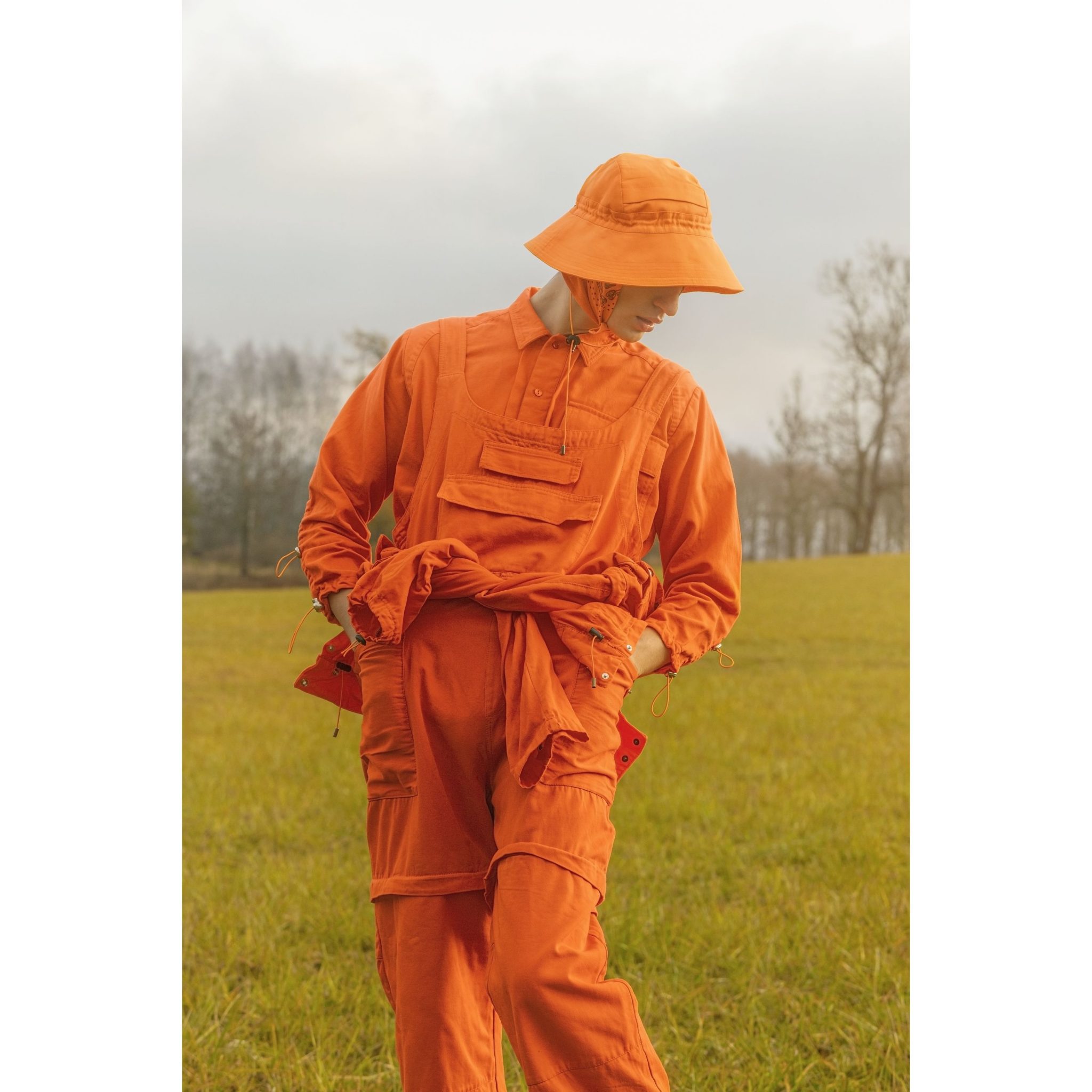 Source: Scandinavian Mind