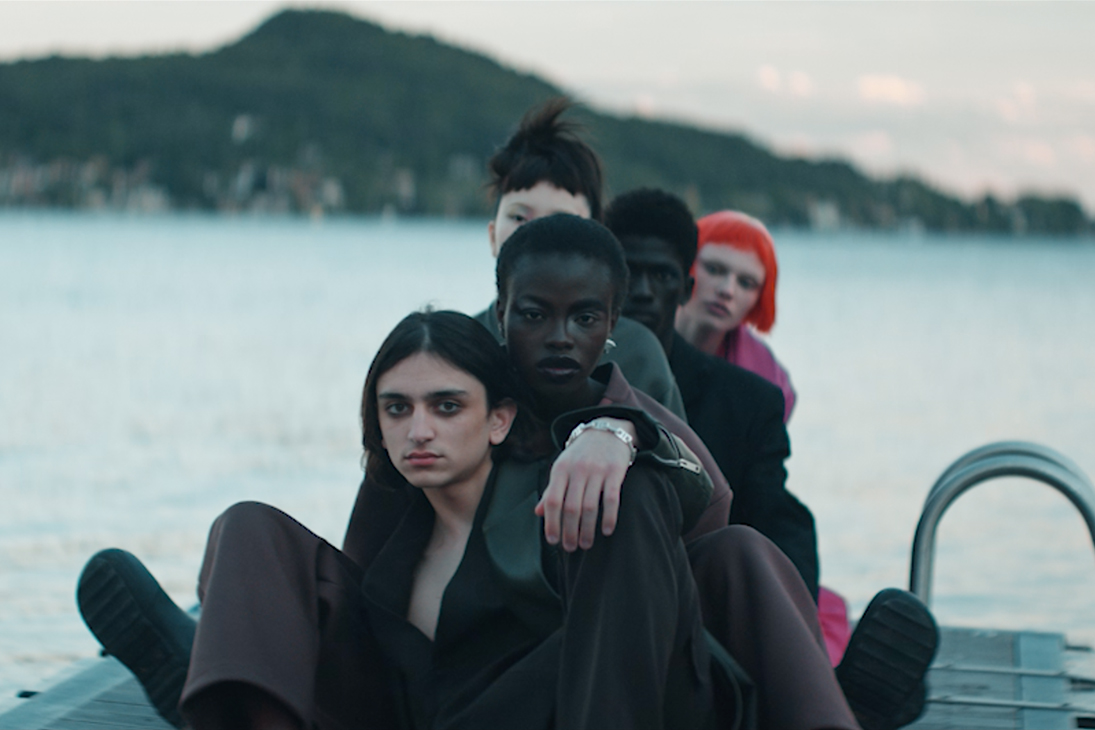 Source: Highxtar
AMBUSH is not precisely an emerging talent, its talent and status is more than recognised in the fashion industry. Therefore it comes as no surprise that it's latest collection is has hit the nail right on the head.
AMBUSH FW21's campaign, styled by Carlos Nazario and captured through the eye of Harley Weir, takes you on a stunning visual experience of utter comfort and fluidity.
The diversity and versatility of Yoon Ahn shines through, a designer who's talent for making innovation and experimentation feel organic and natural is so unbelievable, it will make you forget whether the world had always been that way, or she made it so.
The genderless, unisex style, signature of the brand at this point, can be appreciated in the collection. Pieces imbued with effortless style, dynamic and cool for lack of a better word, which nevertheless make a point to not sacrifice comfort.
Source: Highxtar
The collection sees the subjects become one with the ethereal beauty of a lake, something about a model blending in with the teal water of the lake, alludes to a certain sense of freedom, and levity.
The garments are fitted with darker and muted nude tones on one hand, while on the other we can appreciate the standout pieces of an emerald green leather jacket, as well as a bright pink suit, matching coat and all.
Source: Highxtar
Long dresses paired with casual relaxed pants, seemingly contrasting clothes coalescing together, solidifying the collection a single work of art.
If you're lucky enough to be in Japan, make sure you get ahold of one of the remarkable pieces of the collection, coming for stores next week! If however, like us, you are not in Japan, worry not, you will be able to order your AMBUSH FW21 piece online!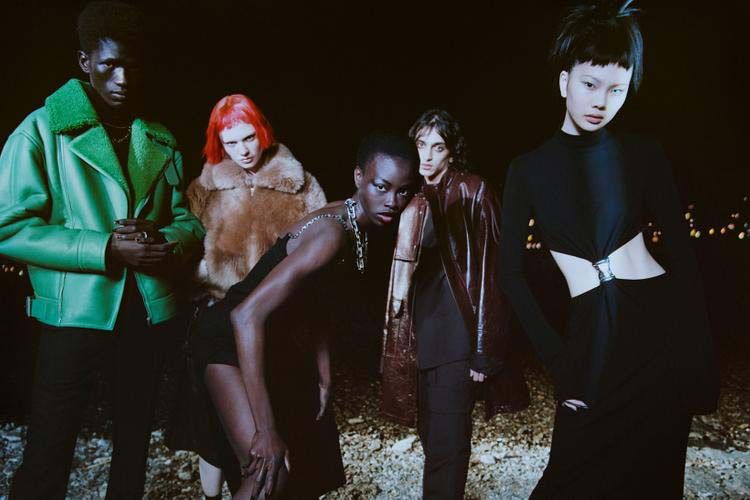 Source: Highxtar