Fashion is a powerful language to tell our story, make a statement and express ourselves freely. If the garments are words, accessories are the accents. Without the accents, we would only have plain, monotone sentences. That is exactly why we believe accessories are a crucial element in style. Gather your gears! Or if you don't have them, buckle your belts. We're about to give you a precious tip on techwear accessories and introduce a brand that will check every box on streetwear goals.
Street. Sport. Style. It's a simple concept, but one we put front and centre of every item we design.
Scott Stevenson, HXTN Supply
HXTN ('HO-X-TON') Supply is an East-London-based streetwear brand specializing in functional and stylish accessories. They create pieces that combine fashion and function, street and sport, and always keep the style at the forefront of their design. Their formula is sharp: they push the limits of their creativity to create unique accessories.
Source: HXTN Supply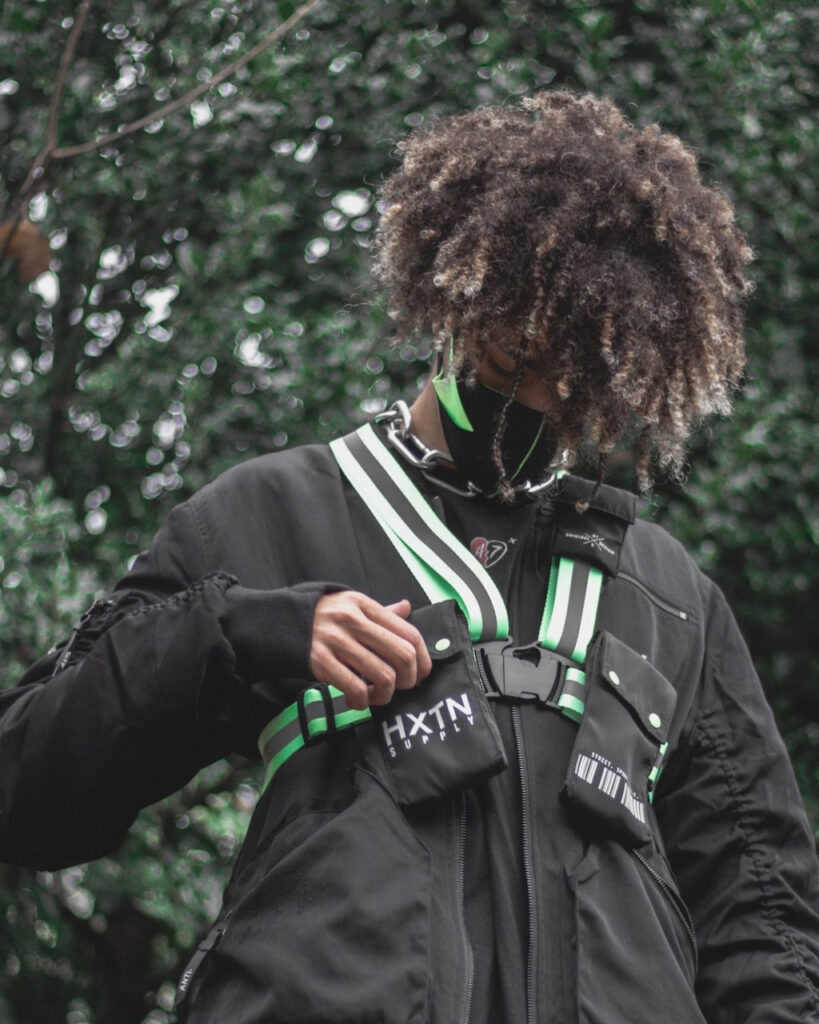 Source: HXTN Supply
The creative process is dynamic. HXTNteam keeps brainstorming until they arrive at the perfect fashionable mixture of purpose, creativity, and trend. They simply experiment with the limits of texture. Among their designs you can find anything from reflective fabrics, to neon materials and translucent designs. The designs are not only street-worthy, but also the perfect fit for a rave or a festival. That edgy character shines through in all they do.
Source: HXTN Supply
Source: HXTN Supply
On top of that, they are an environmentally conscious brand that recently took their first steps towards a sustainable business model. The brand has decided to plant a tree for every purchase that you make. HXTN is one of the many brands who after witnessing the current environmental emergency, has decided to implement an ecocentric transformation.
Whilst only a small action, our attitude is to get 1% better every day….