This year, for obvious reasons, presenting graduate collections hasn't been straightforward. As such, we've seen digital innovation and creative solutions — such as Central Saint Martin's interactive 3D exhibition experience.
The Fashion Institute of Technology used ground-breaking, first-of-its-kind technology to display the collections of the MFA Fashion Class of 2020. Their interactive show also allowed for a Q and A with the designers, a live chat for those watching and the opportunity to buy the pieces directly.
This shoppable, pioneering show, called 7 Collections, proved, once again, the countless ways that emerging technologies will continue to change the way that we create, perceive and consume fashion.
Here are three collections from the graduates which truly speak to the forward-thinking nature of FIT and the ever increasing interplay between fashion and technology.
Cristina and Margarita Ng Ng
Source: i-D
The only designer duo from the show were twins Cristina and Margarita Ng Ng. Their "conjoined collection" explores a life side by side — duality and similarity. Their clear streetwear influence comes from their love of "oversized and voluminous silhouettes" (they told i-D).
For the twins, who described themselves in the Q and Aas "yin and yang", the future of fashion is decidedly digital.
"Technology is the future of fashion," they told i-D, putting this down to the rise of CGI models, social media, and software such as 3D costume designing programmes.
Qiuyi Luo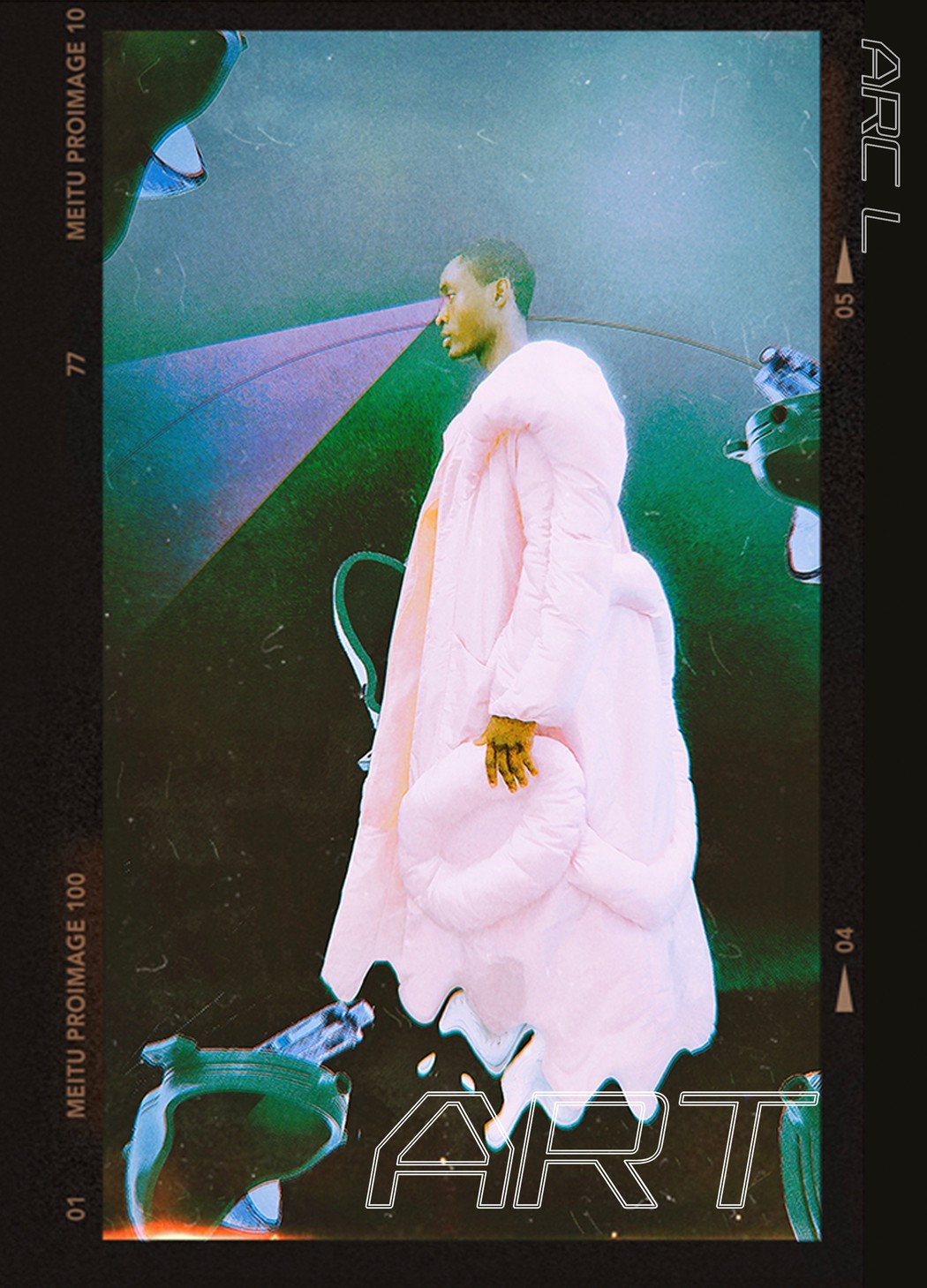 Source: i-D
Another designer thinking beyond our current conception of fashion is Qiuyi Luo, whose collection, ARC LUO, focuses on how people perceive artwork. His work draws from Dadaism and mathematics to determine how "ordinary things can become art masterpieces" (he told i-D).
His collection, which sits on the cusp of fashion and art, breaks down the shapes of a fountain, bicycle wheel and chair into curved lines, straight lines and circles.
When asked in the Q and A whether fashion is necessarily art he responded, "fashion is not art but art could be fashion."
For him, and others who think beyond the wearable potential of clothes, fashion is only one visual manifestation of creative expression.
"I hope my brand can be involved in different industries such as music, film, television, exhibitions and virtual art," he told i-D.
Brit Shaked
Source: i-D
Brit Shaked's collection created using Virtual Reality and voice recognition technology acts as a blueprint for future personalised garments. The unique nature of which will allow us to "describe who we are, show our voice, make us feel unique and special."
In order to capture a singular moment or feeling, Brit Shaked let the sound waves affect the patterns and prints of her pieces.
As a child of an AI researcher and a cybersecurity worker, the designer initially tried to rebel against the integration of technology into fashion. However, after working for mass-produced brands she realised the need for technological innovation in making more sustainable and personalisable brands.
"Technology in fashion is not replacing tradition," she told i-D, "it is pushing it to the next level of scale, precision, sustainability, speed and more. The perfect balance is when they elevate one another."