[vc_row][vc_column][vc_column_text]Will you believe it… It's Friday again! And with another Friday comes round another instalment of our very own Editor's Pick.
For this week, we have decided to make a selection on an incredible collection that drops today! We're talking of course, about Palace Skateboards' Winter 2021 collection.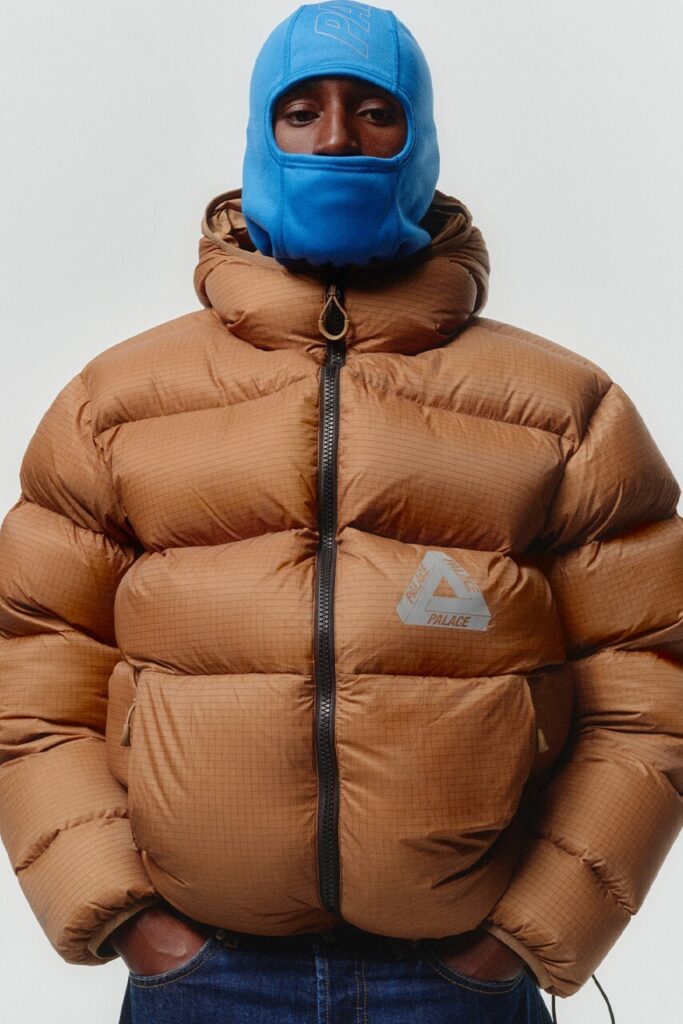 Source: Hypebeast 

Source: Hypebeast 

Source: Hypebeast 
The London-based brand has come out with a gigantic release today. Seriously though, you're going to need a week to get through all of their pieces properly. But worry not, TNC is here to save the day. We know that sometimes having too many options and choices can be overwhelming, so we have rounded up our favourite pieces so that you don't have to!
Shirts
First up we have the shirts. Our selection covers the basics for all moods. Are you feeling classic but cool? Try their plaid long sleeved shirt with the logo on the back. Or perhaps you want to make more of a statement, on which case we suggest the medieval book print shirt, make every entrance a historic one![/vc_column_text][/vc_column][/vc_row][vc_row][vc_column][vc_empty_space][vc_gallery interval="3″ images="21753,21752,21749,21751,21750″ img_size="large"][vc_empty_space][/vc_column][/vc_row][vc_row][vc_column][vc_column_text]
Jackets
There were so many options for jackets we almost gave up on choosing, they're all amazing! Nevertheless, we powered through, and manage to select a few winners. Each with a different version of the logo, style, and materials. It definitely is a refreshing take on a collection, which oftentimes shows similar pieces in various colours with identical motifs.[/vc_column_text][vc_empty_space][vc_gallery interval="3″ images="21757,21758,21759,21760,21761,21762,21763,21764,21765,21766,21767,21768,21769,21770,21771″ img_size="large"][vc_empty_space][/vc_column][/vc_row][vc_row][vc_column][vc_column_text]
Tracksuits
One for breakfast, one for lunch, and one for dinner! We've decided on these three Palace Skateboards tracksuits, with youthful and vibrant feel.[/vc_column_text][vc_empty_space][vc_gallery interval="3″ images="21772,21773,21774,21775,21776,21777,21778,21779″ img_size="large"][vc_empty_space][/vc_column][/vc_row][vc_row][vc_column][vc_column_text]
Hoodies & Sweaters
These pieces seem to combine the best characteristics of hoodies and sweaters, they almost seem to be neither one or the other entirely.[/vc_column_text][vc_empty_space][vc_gallery interval="3″ images="21780,21781,21782,21783,21784″ img_size="large"][vc_empty_space][/vc_column][/vc_row][vc_row][vc_column][vc_column_text]
Shoes, Accesories & Hats
The icing on the cake. What could be more fire that a Palace Skateboards outfit? Well, pairing it with even hotter accesories.[/vc_column_text][vc_empty_space][vc_gallery interval="3″ images="21799,21800,21801,21802,21803,21804,21805,21806,21807,21808″ img_size="large"][vc_empty_space][/vc_column][/vc_row][vc_row][vc_column][vc_column_text]
T-Shirts
Stand out with an Einstein themed fun t-shirt, or don't and go for a simpler black on with a logo. It's your choice! Perhaps that's the appeal of this years Winter 2021 Palace Skateboards' drop: At the end of the day, the choice is yours.[/vc_column_text][vc_empty_space][vc_gallery interval="3″ images="21809,21810,21811,21812″ img_size="large"][vc_empty_space][/vc_column][/vc_row][vc_row][vc_column][vc_column_text]
Trousers
Once again, Palace Skateboards have done an outstanding job in providing a piece for any and every occasion. Not only do they offer a vast array of styles and colours, they have also played around with all sorts of materials. Nylon, denim, GORE-TEX. I mean… GORE-TEX corduroy, GORE-TEX CORDUROY, we didn't even know we needed GORE-TEX corduroy in our lives until this very moment![/vc_column_text][vc_empty_space][vc_gallery interval="3″ images="21785,21786,21787,21788,21789,21790,21791,21792,21793,21794,21795,21796,21797,21798″ img_size="large"][vc_empty_space][vc_column_text]
So there you have it guys. Although sometimes less is more, in this case, more is more. Make sure you get yourself a piece of the Palace Skateboards cake from Palace's website, Dover Street Market, and Palace's global stores. Once you have your Winter fit from this collection, we'll doubt you'll be wanting to wear anything else this year.[/vc_column_text][/vc_column][/vc_row]