The days get a little colder, but not quite cold cold yet. Sandals are out, sneakers are in. The need to remember to take a jacket just in case is ever present. Can you feel it? Are you, like us, fall-ing for fall? Ba dum tss…
Summer has come an end, but fear not. All an ending means, is that there's a new beginning around the corner. As for us, the beginning that we're excited about is the release of all the Fall/Winter collections!
Starting with Montreal based skatewear brand Dime, who recently introduced their new autumn collection Fall 21 in an inventive way with a rustic styled daring lookbook.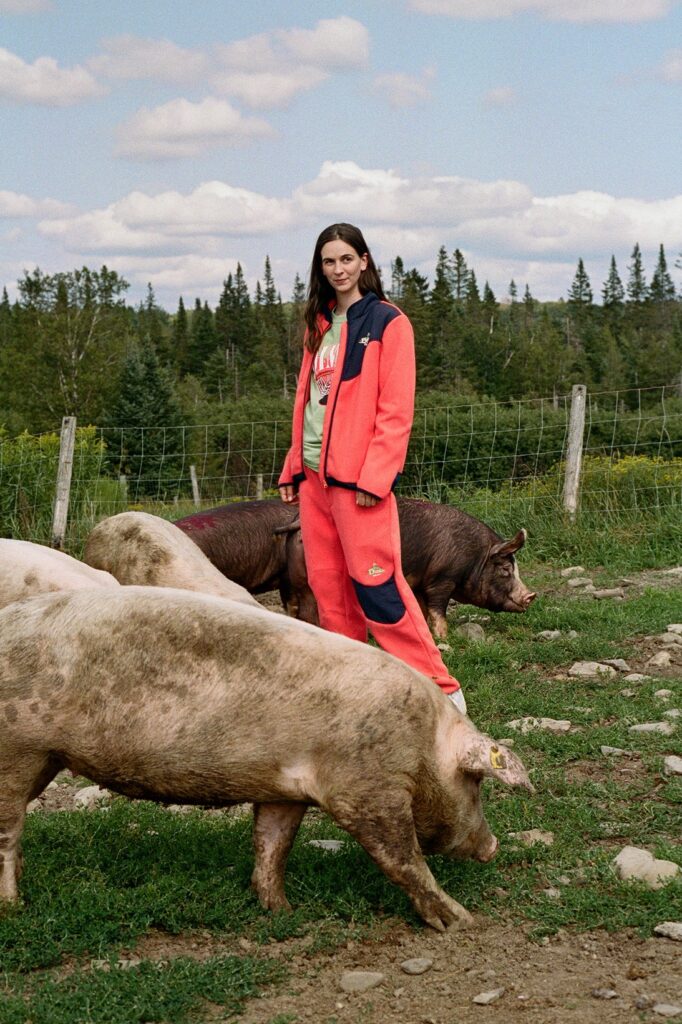 Source: Hypebae
Known by adding well-thought eccentric elements in shoots, Kane Ocean represented the trendy comfortable spirit of Dime Fall 21 collection using rural lifestyle with modern touch as reference. Two diverse sets complimented each other's defining qualities. An open nature background and farm environment added to the fresh feeling of Dime's signature character. On the other hand a construction site inspired setting in city area accentuated their soft-industrial style.
The collection's look book made use of props in order to bring about a harmonious contrast with the animals such as cows and chicken brought life to the shots in an unusual manner.
Introducing wide range of products from jackets to accessories, the collection allows one to be stylish in mundane autumn life. Because we all wanna look cute sipping on a pumpkin spice anything, or strolling among fallen leaves.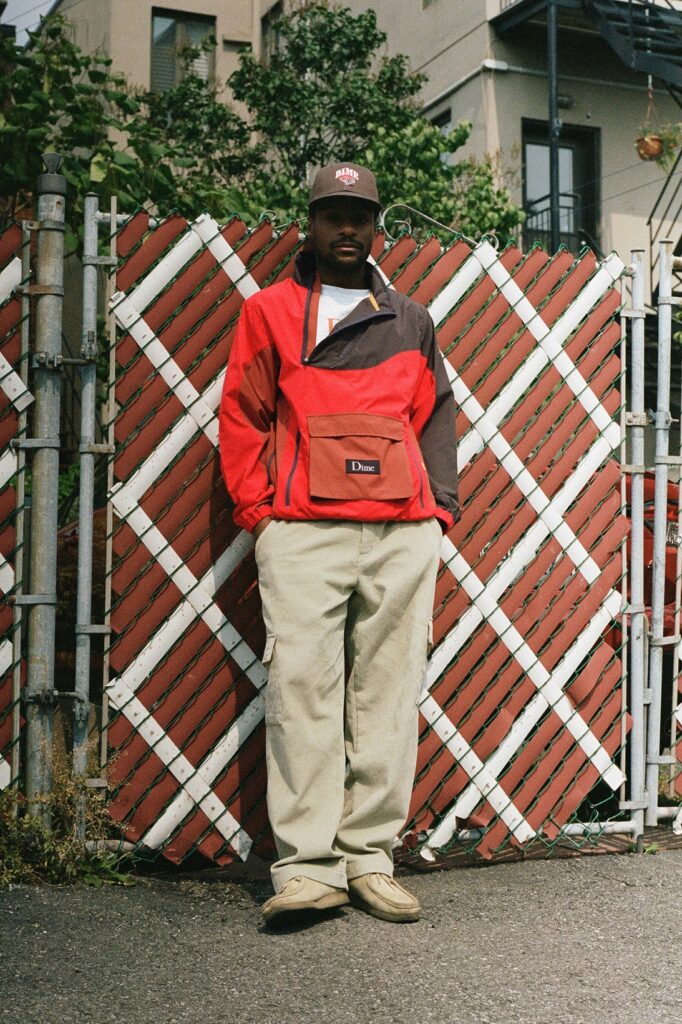 Source: Hypebae
                          Source: Hypebae
The Fall 21 collection covers all the needs for Fall wear. For cold weather, there are 100% polyester jackets and denim pants to stay warm. For warmer temperatures, there are multiple options such as 100% cotton t-shirts and sweatpants. Although the new collection preserves Dime's signature minimalistic style in designs, it's use of bold colours elevates the pieces into more of a statement. The Range Pullover Jacket for example, is available in red, gray or black. The same goes for most of the collection's t-shirts, sweatpants, and accessories. There are various colour options for each piece, with numerous possibilities for combinations, making it easier and more fun to style the collection.
Looks for Dime Fall 21 are available online and ready to be worn off line. What are you waiting for?