Kicking off the chain of the coolest events in Europe, Amsterdam Fashion Week will break its seal on the 31st of August, promoting sustainability and diversity in all its forms.
September is knocking at the door. If that marks the end of the summer for anyone, with its slow and relaxing vibes, for all those fashion obsessed, it means just one thing… Fashion Weeks! Now more than ever, the series of catwalks that will take place in Amsterdam is focusing on The Zeitgeist of these times, Fashion Circularity. The final program is a sustainability triumph. Finding its expression through different arts and craftsmanship, it calls for a critical change in the industry. It's not a coincidence that since 2021, AFW collaborates with EarthToday. EarthToday is a community of active changemakers, committed to saving the 50% of the planet in the following 30 years: for each visitor, 1m² of nature will be protected.
We wouldn't miss it for the world! On top of that, while preparing the best outfits to showcase in the streets of Amsterdam, we have already made our TNC must-see selection!
MARTAN: From Hotels to Amsterdam Fashion Week
Set the alarm, and don't be late! The first catwalk will be among the most promising ones.
Martan production is prompting a new way of creating luxury. What Diek Pothoven is pursuing is kinda magical: A circular fashion brand that turns luxury hotel waste into colourful ready-to-wear garments. Interdisciplinarity is the keyword for the brand. Making use of his experience as a film and show director, Pothoven explores the meeting point between concepts and arts as an answer to contemporary twenty-twenties claims.
The runway will take place at 4 pm on the 31st of August at the Grand Hotel Amrâth Amsterdam, located in the former Shipping House. As you may have already guessed… The location isn't random! The whole collection is made of the 5 stars hotel's leftover bedlinen and tablecloth, inspired by the Art Deco style that has always characterized the historical building.
1/OFF PARIS: The Aethernal Fashion Cycle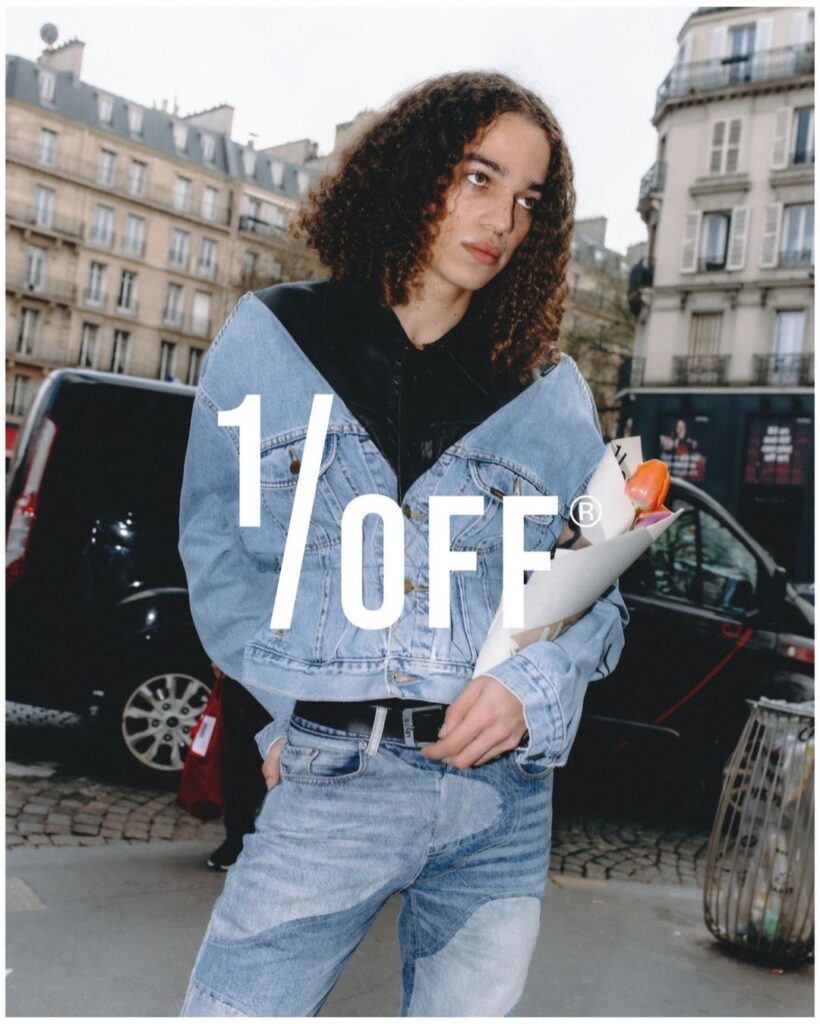 From the Amrâth, quickly grab a taxi and run to the next show. At the heart of Amsterdam Noord, in the Contemporary Art Space, 1/Off Paris dressers will be setting up the finishing touches to show to a wider public a new horizon on the up-cycling movement. The brand's vision, pursued by its founder Renée van Wijngaarden, is built on the assumption that fashion items should be part of an eternal cycle of inspiration. 1/Off Paris design practices embrace this concept at its best, reimagining leftover fabrics and high-end vintage clothes into unique pieces. Drafting from the legacy of giant designers like YSL, Chanel, or Burberry, the brand re-imagines iconic clothes into new garments. Bridging past and future in a sustainable fashion ecosystem.
"Nothing is lost, nothing is created, everything transforms".

1/OFF Paris
LICHTING Rising Stars: The Crème Of Fashion Academies
Hot things on Friday! Lichting is bringing the Dutch raising stars to the spectating world. A step back for those that haven't heard about it… What is Lichting?
It is a love affair between fashion academies and the very industry. Its central show is dedicated to the best student outcomes from each of Holland's seven fashion academies, introducing them to a wide audience of new-talents-hungry fashion professionals, from journalists to CEOs. In other words, Lichting will present la crème de la crème of 2022's national education! We've already got an eye on our faves; Enzo Aït Kaci De Tandt, Lotte de Jager, Rowen Lammers, Signe Munch Grønlund, Pablo Salvador Willemars, Denzel Veerkamp will exhibit at 5.30 pm, in Capital C, Amsterdam.
Amsterdam Fashion Week: More Than Catwalks
The Fridays we Love
As professionals and fashion geeks, our interest in catwalks during fashion weeks is rather obvious. But also in workshops, labs, collateral events, and – OF COURSE – the parties! We knew already you were looking for them… Worry not, we've got you covered!
Friday morning is the time of the Adyen building. Here the Lichting 2020 and 2021 winners will be performing on a catwalk together, opening the dance of our fave AFW day. Do not run away at the end of the show, because Darwin Winklaar (NIÑO DIVINO) and Roxane Mbanga have prepared a performance and an installation, bringing attention respectively to childhood dreams and women's histories.
ATELIER RESERVE' X BUD: Beer+Fashion 4 Sustainability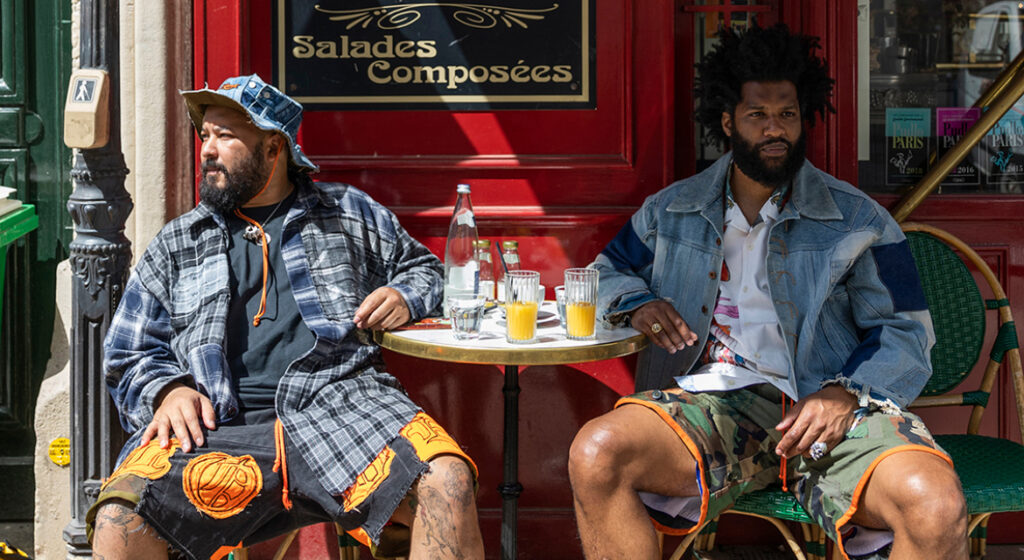 In between fashion and art, Atelier Reservè x Bud will kick off a one-of-a-kind exhibition. Yes, you read it well and I get your perplexity. What could a beer giant and fashion brand can have in common?
Again, circularity is the key. The Reserveboys, the visual artist Alljan Moehamad & designer Deyrinio Fraenk, are used to creating collections from vintage materials and fabrics. On the other hand, Bud is known for its exploitation of 100% sustainable energy in production. The perfect marriage, one would say, finds its expression in an interdisciplinary exhibition on Friday night, bringing together music, dance, and fashion.
Are you going to miss it? I don't think so…
And Then Comes Saturday
And we all know what that means: closing party!
Hosted in the FOUR Amsterdam at Van Baerlestraat 9-11, the creative direction of the party is curated by the beauty partners MAC Cosmetics, Wella Professionals and Sebastian Professional, while LVMH will bring drinks and champagne. Not that bad, isn't it?
So now that you have the official schedule, the TNC selection, and (hopefully) the ticket… Without further ado, I'll say:
See you there!
[ays_poll id="18″]