If you follow urban fashion, you've probably heard of Aimé Leon Dore. As a matter of fact, chances are you're as obsessed with the brand as we are. So buckle up and prepare to fall in love with the Aimé Leon Dore FW21 collection.
Founder Teddy Santis is a visionary, and has been since the inception of the fashion label in 2014. His ability to successfully amalgamate the character and essence of the streets of New York, with modern tasteful sensitivity, is practically unmatchable. Year after year, the USA based brand has proceeded to win over the masses with its sharp, on point designs.
As such, it came as no surprise when earlier this year, Santis was named Creative Director for New Balance.
And we were ever less surprised when we became enthralled with his new FW21 collection, 'World's Borough'. So here here, we invite you to be enthralled with us. So click play, and let yourself be transported all the way to the Aegean Coast.
I think we can all agree; taking the collection back to his Greek roots, and breeding them with his New York City style, was the best de'World's Borough'cision Santis could have made. It further exacerbates the authenticity, and genuine heart that is so characteristic of Aimé Leon Dore. It's unique.
Source: Modern Notoriety
Source: Modern Notoriety
ALD has managed to bring the focus of the garments back to the people, to the streets, while somehow still elevating the collection into a polished sophistication. Any luxury fashion label has nothing on Aimé Leon Dore right now.
The Aimé Leon Dore FW21 collection 'World's Borough', is comprised of no less than 44 looks, most of which are made up of basic garments, with the occasional standout pieces doning animal and landscape motifs. Neutral and relaxed tones reign supreme among the sweatshirts, shirts, and fisherman jumpers.
You'd think the fisherman style, combined with NYC boy life, would be hard to pull off, but the results speak for themselves. Three-quarter coats, trucker jackets, parkas, berets, baseball caps, and of course, varsity jackets, which give off the kind of vibes you'd expect from someone who figured out, that the more you know, the more you realise you still have to learn. And that sometimes less is more, but other times, more is overrated.
Source: Modern Notoriety
Source: Modern Notoriety
We suggest you get ahold of a piece sooner rather than later, we wouldn't be surprised if they sell out soon!
'World's Borough' can be purchased on their site, just click here. Make sure to give them a visit and don't miss out on the special performance included in the campaign!
                           Source: Highsnobiety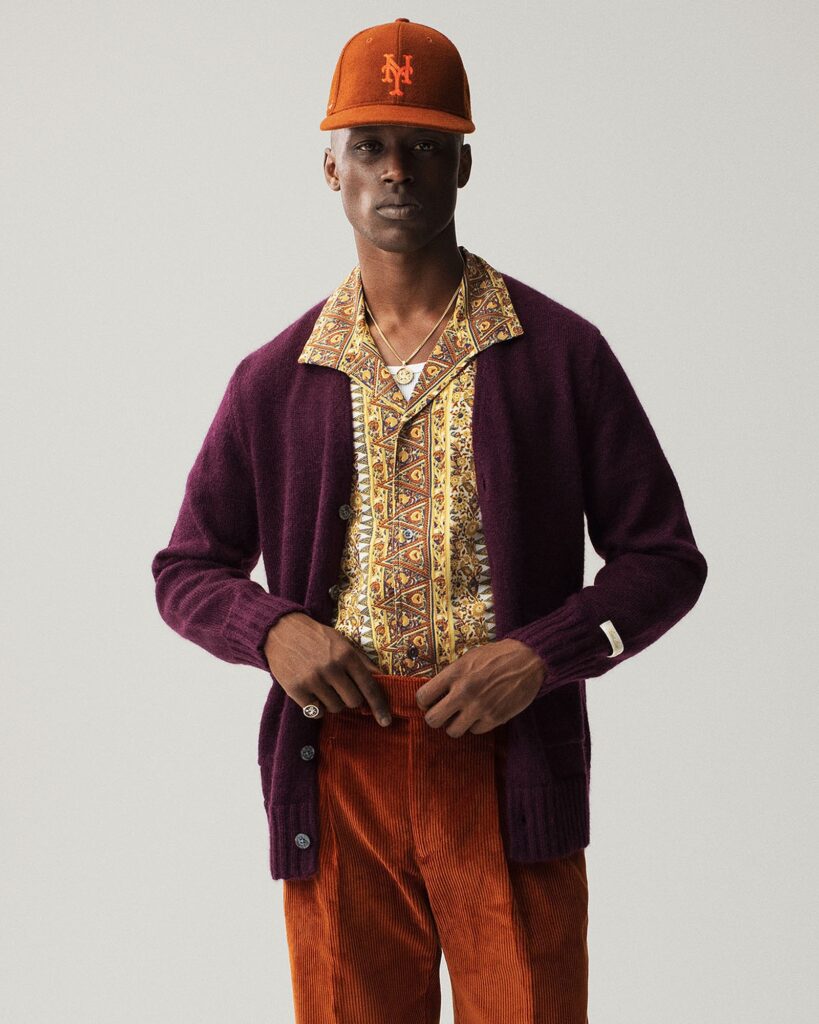 Source: Highsnobiety
Source: Highsnobiety