Source: ALHUWALIA

Marking its presence in the digital catwalks of London Fashion Week last Saturday, Ahluwalia has amazed us with the release of Traces fashion film, in collaboration with musician Cktrl. Directed by Stephen Isaac Wilson with choreography by Holly Blakey, styling by Nell Kalonji, casting by Troy Casting, production design by Chris Melgram and Make up by Bari Khalique, the film captures the spirit of brotherhood and unity seen in the garments through synchronised movement performed to an exclusive score composed for this occasion by Cktrl. Also, in this season, the brand renewed the collaboration with the photographer Laurence Ellis, to develop an exclusive look book.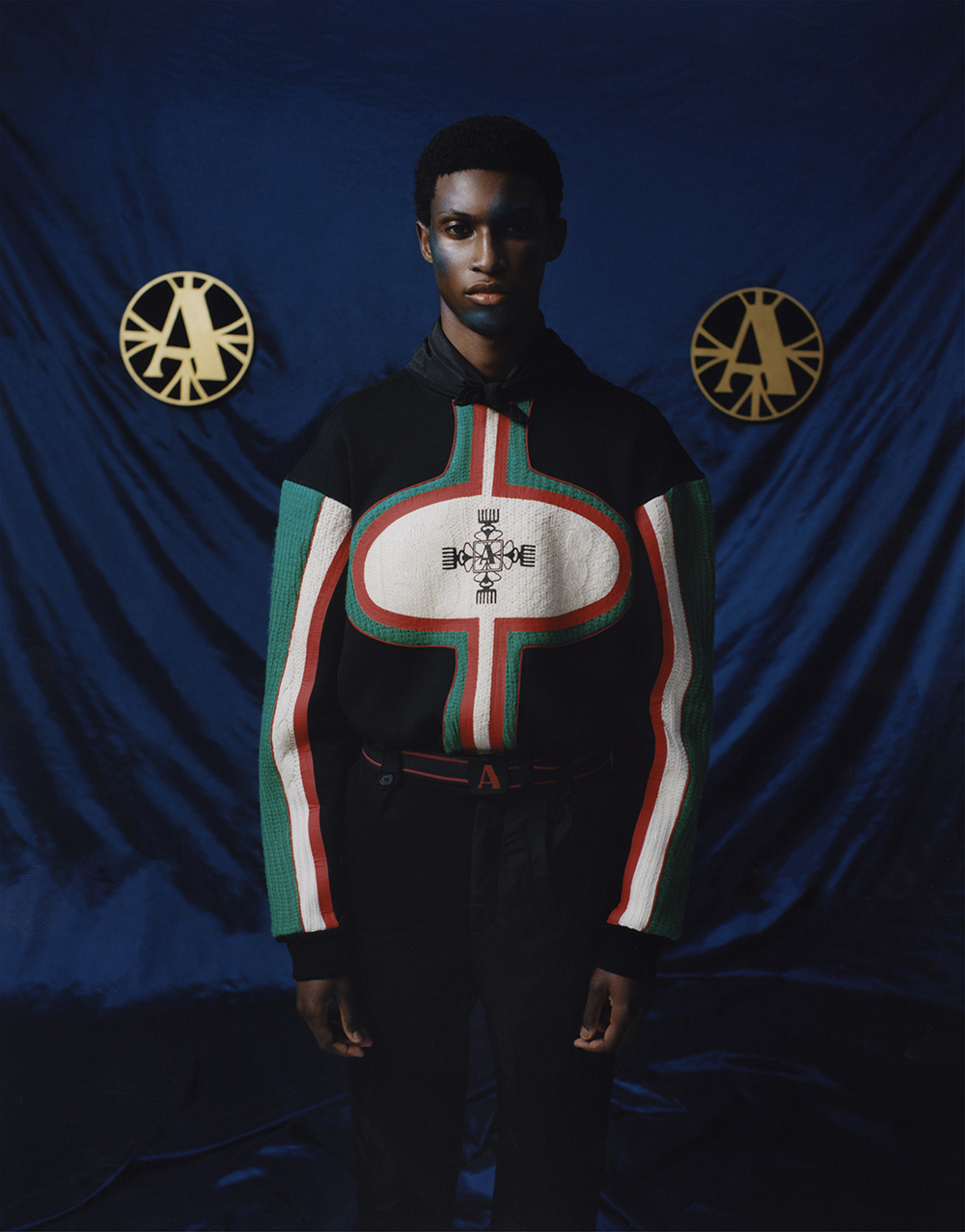 Source: ALHUWALIA


While the lockdown was promising long, boring forthcoming days,  Priya Ahluwalia has taken all the extra time spent at home as an opportunity to grow her personal library. One book that particularly made an impact on the designer was Home Going, Yaa Gyasi's moving tale of two sisters born in the 1700s and separated at birth. The book follows the generations of both sister's families through years, noting the powerful influences past experiences of our ancestors can have on our lives.
"It showed how we move around the world and that the things from the past always follow us around," she says. The strong impression from the pages spurred Priya on looking at migration as a societal process that leads to new ideas and new schools of thought, with the Harlem Renaissance as the prime example.



Source: ALHUWALIA



The AW21 collection embraces that syncretism, which is at the core of Ahluwalia since its inception through upcycling. So, while drawing from the concept of migration and brotherhood, the designer has brought wider inspiration to the table: "The uncertainty in the world has made me think way outside of the circle of boundaries of what I know and to consider what's going on everywhere, and not just around me" she notes.

This season, it has taken to the next level through the hybridisation of the garments, as puffer jackets become reversible and contrasting textiles combine into one. The label's signature patchwork button-ups bring together bamboo silk with deadstock shirting, while the graphic jumpers are made in a mix of repurposed knit and sweatshirt fabrics. When it comes to the palette for the season, Priya looked at the colouristic tendencies of seminal Black artists Kerry James Marshall and Jacob Lawrence. Just like their paintings, looks from Ahluwalia AW21 ground the vibrant colours by juxtaposing them against black and brown.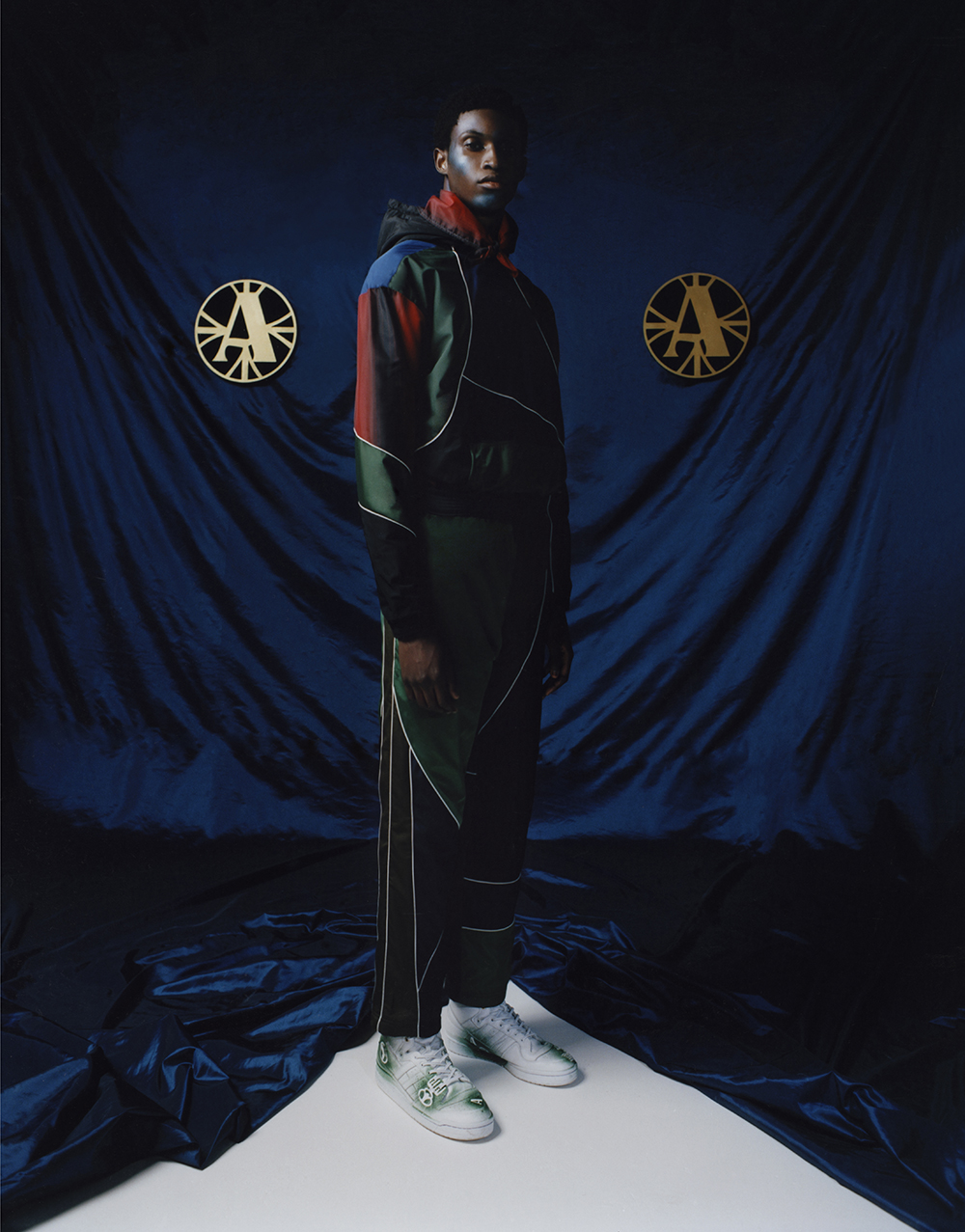 Source: ALHUWALIA



The prints, inspired by migration maps of the world, were also the basis for the customised Adidas Originals Forum trainers seen paired with the collection. This season also marks the debut of Ahluwalia's new emblem which has universal symbolism that transcends place or time – a compass-like insignia made out of four afro-combs pointing to each of the four corners of the world.



Source: ALHUWALIA