Fashion can be a wonderful and beautiful example of globalization and how a trend can bring us closer by bridging the distance between entire nations. It can be a tool for appreciation, it can be something through which we realise that at the end of the day, we are all people. There is, however, a key difference between cultural appreciation, and cultural appropriation. Failing to acknowledge this can, as we've already witnessed, have disastrous social repercussions. Meaning that instead of paying homage to a culture by making trends that originated in said culture visible, we exploit them for our own benefit while we continue to allow further discrimination and oppression of that very culture.
This has been common practice throughout the history of fashion. Why is it that it has happened over and over and over again? Some might say that it is only natural to look to the world around you for inspiration and integrate said inspiration into your creations. But if that is the case, is it so hard to give credit where credit is due?
Cultural appropriation has long been a pressing issue faced by the Black community in fashion. For decades now high fashion has borrowed and downright stolen Black stylistic elements. It only gets worse when you take into account that these stolen trends have been used to oppress and discriminate against the Black community. Hairstyles have been deemed unclean, clothing condemned as unprofessional, and jewellery dismissed as "ghetto". This has affected POC disproportionately, while simultaneously being whitewashed and sold by luxury brands.
Particularly over the last couple of years, we have seen a notable proliferation of Black trends in mainstream culture. And while god knows there probably won't ever be a way to compensate for the damage done, the least we can do is attempt to make reparations and recognize where these trends originated. For this reason, today we're going to highlight some of the greatest contributions Black culture has made in fashion.
Sneakers
The most obvious one, the trillion-dollar market that is the sneaker industry. People can say whatever they want but there is a reason why the most iconic sneakers are always Air Jordans. In case you hadn't added two plus two together, it's because the obsession for sneakers was single-handedly birthed by none other than basketball legend Michael Jordan. During the 90s sneakers became an accessible way to garner individuality.
Source: Sedia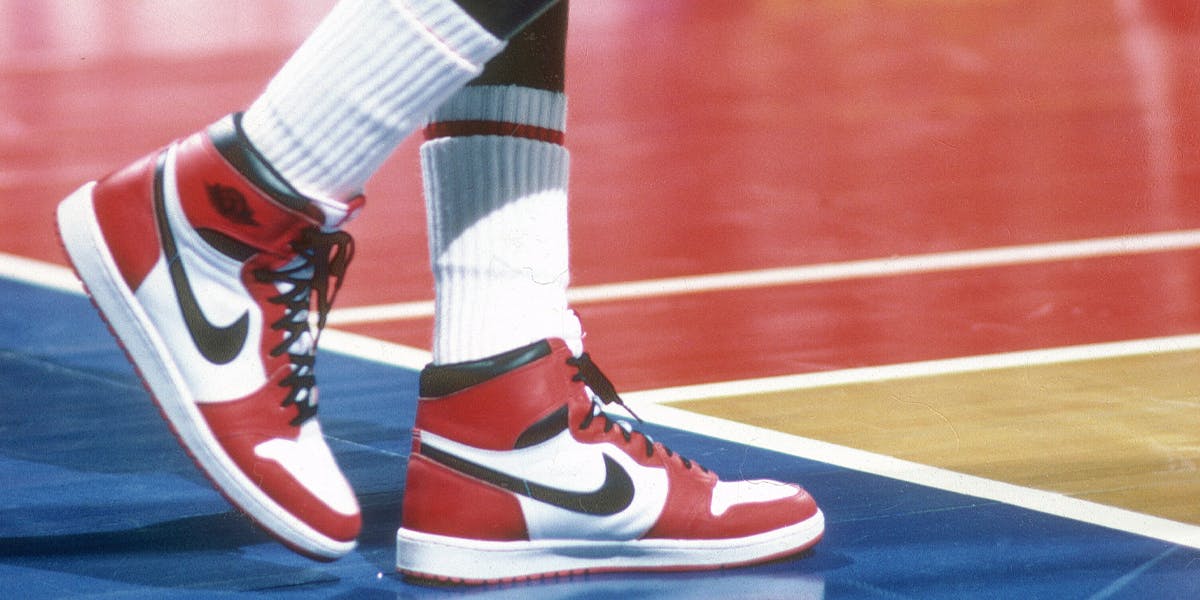 Source: Barnebys
Logomania
Yet another trend that was single-handedly created by a prominent Black figure: Logomania. Now employed by any and all fashion brands regardless of their markets basically. From the most obscure street-corners to the brightest of runways, most brands will nowadays have garments with their logo. Nice and big, nice and loud. There, for everyone to see. Well, the man behind this iconic trend is Daniel Day, known as Dapper Dan. In the 80s Dapper Dan would customize anything and everything with huge logos of luxury brands for hip-hop artists. All from his small shop in Harlem.
                                                                             Source: Fashion Network
                                                                           Source: Fashion Network
Hoop Earrings
Today they are literally a basic jewellery item. Who doesn't have a pair of hoops in their closet? They go with everything. A good hoop is never amiss.
Now while their existence can be traced all the way back to the first civilization, known as Sumer, they were popularized by the Black and Latinx communities in the 60s and 70s. They were a key element of African beauty, often worn by Black icons of the time such as Nina Simone and Angela Davis. For a long time, these iconic earrings were considered trashy and unprofessional. There was even an outrageously fallacious theory, "the bigger the hoop the bigger da ho.", literally deeming women who wore hoops as promiscuous.
Source:                                                                               Fashion Network
                                                                         Source: Fashion Network
Acrylic Nails
Similarly to the above mentioned Hoop Earrings Theory, women with long, flashy acrylic nails were considered trashy. They were once synonym of someone who was lower class, with upper-class white women favouring clean, understated nails. Nowadays, they are all the rage and can be found all over social media as well as decorating the hands of pop stars and celebrities.
Source: Arogundade
Truth is it is believed that Egyptian women wore nail extensions back in 3000BC, however, they were officially created in the 1950s in Hollywood. They were catapulted into mainstream visibility when Donyale Luna, the first African-American model to grace the cover of Vogue, wore them on the cover of Twen Magazine in 1966. Throughout the 70s, stars such as Diana Ross and Donna Summers were known for their loud nail choices.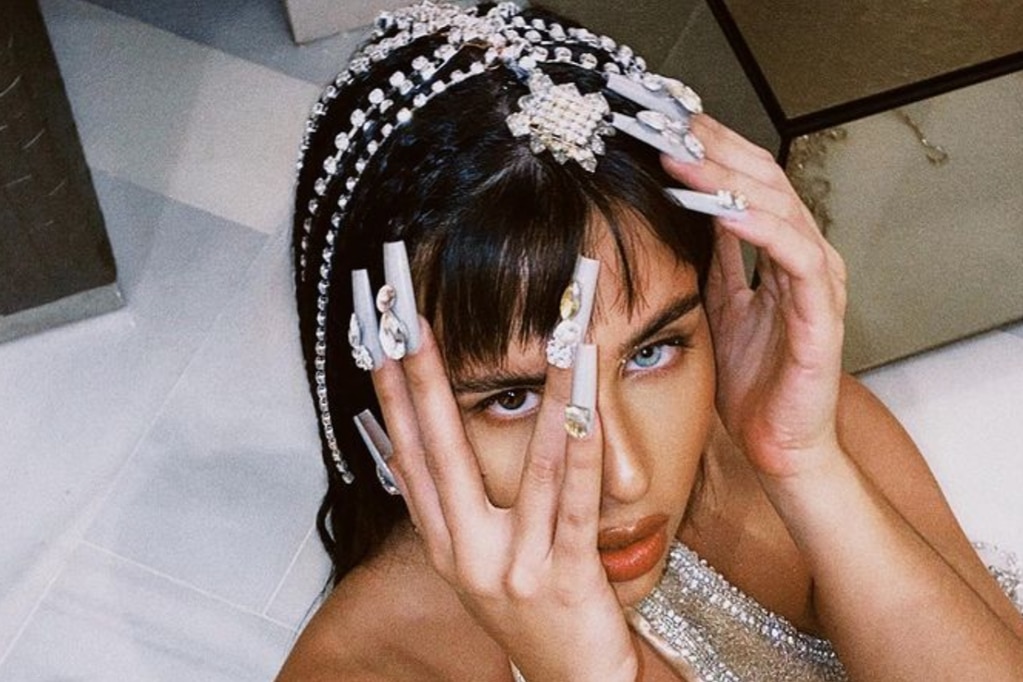 Source: Los Andes