Source: Young n Sang
Youngshin Hong and Sanglim Lee's story could be portrayed in a TV show, where two friends meet in school and thrive in the fashion business with their sustainable brand.

Source: Young n Sang
Even better than fiction! The story behind Young n Sang starts with the friendship between Youngshin and Sanglim.
The duo met when they were just 13 and they already loved to spend time shopping in vintage shops together in Seoul, South Korea. A few years later, both of them studied Fashion Design at Savannah College of Art and Design in the USA.
In 2018, they founded Young n Sang, but their work with fashion started way earlier.
In 2015 they won two of the Council Fashion Designers of America (CFDA) competitions. Since then, nothing has stopped the duo!
Young n Sang has already debuted at the London Fashion Week, Helsinki Fashion Week, Milan Fashion Week and it was always praised for its sustainable work.
Remember in February, when Pitti Uomo showed a preview of the mini-film "Wonderwall" (directed by Alberto Maria Colombo) presented the most significant looks from leading brands for Sustainable Style #2?
Well, Young n Sang was there:
In the same occasion, in an interview with Pitti Uomo, Sanglim talked about what they believe Young n Sang means in the fashion industry and why they choose to focus on sustainable clothing:
"The future of fashion will be about the quality, not about the quantity anymore. Handcraftsmanship will be more important than ever."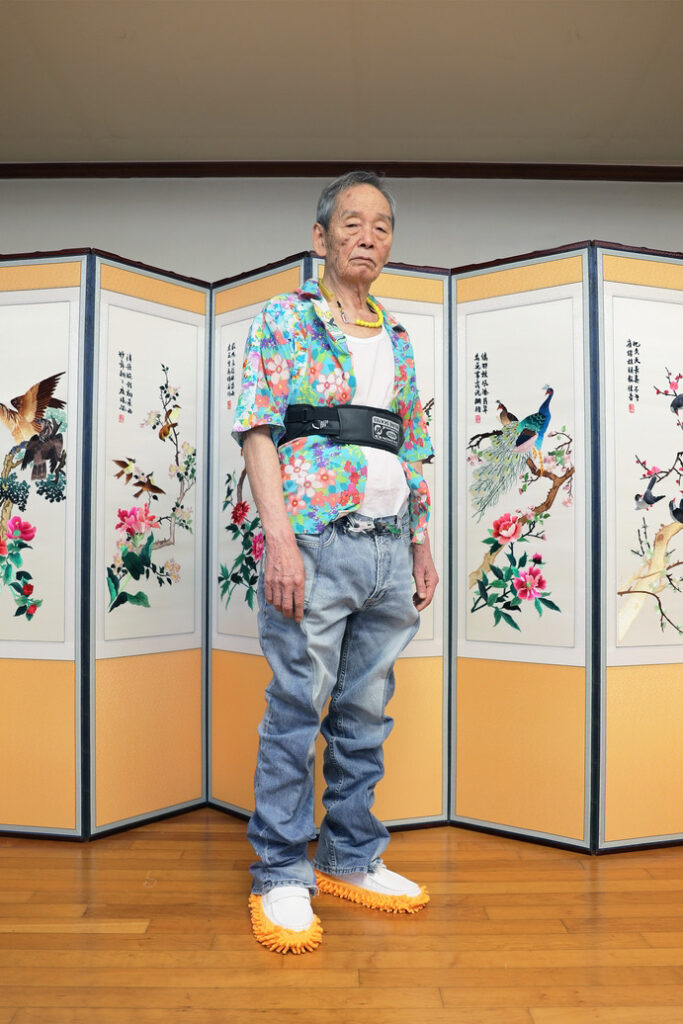 Source: Young n Sang
For Younghsin, what makes their clothing so unique is the fact that they see their pieces as art.
Source: Young n Sang
Another uniqueness of Young n Sang is their look book.
You're probably wondering who is this model?

Source: Young n Sang
Well, it is one of the designer's grandfather (they don't want to specify who's).
Source: Young n Sang
But why him?
In their SS20 collection named "Street Vendors", they wanted to honour the traditional street market's vendors.


Source: Young n Sang
"They are older people. We thought our grandfathers would be fit with our concept. He is not a professional model, but he did a great job", said Sanglim.


Source: Young n Sang
The unconventional modelling was a success, so they repeated it in their latest collection "Serene Rural Landscapes in Korea".
The collection is made of sustainable handwoven garments and upcycling crafted from repurposed secondhand clothing, which is already a signature style for them.

Source: Young n Sang
"The fashion industry is the main cause of environmental pollution. As designers in the fashion field, we really felt the responsibility of environmental pollution. It encouraged us to start showing sustainable collections. We, young n sang, are aiming to design zero waste collections by minimizing unnecessary wastes", the duo told F.Y.

Source: Young n Sang
Check out our favourites from Young n Sang and get yours on their official page.
Source: Young n Sang

Source: Young n Sang

Source: Young n Sang