It is rare for ventures nowadays to measure success in something other than numbers, and yet that is exactly what Corteiz does. Its value is anchored in its cultural impact, and subsequently, relevance. It's not about how much money you rake in, but about how many minds they can engage. How many people they can wake up.
This isn't the first time we talk about Corteiz, but it is the first time we've dived a little more into the reason behind their success. The more you look into it, the more fascinating the brand becomes. A certain air of mystery permeated the label, sticking to it like glue that no solvent can completely wipe off. There's only so much you're going to learn about the brand from online research, and asking for a quote from the founder won't get you much besides his first name: Clint. Corteiz might just be the Berghain of fashion. So let us say a few things about Corteiz.
Corteiz literally gives back to the community
Now you've heard of brands using their platforms for the greater good. Labels implementing sustainable practices or donating profits are not all that new anymore. It's increasingly becoming standard practice due to customer demand. Still, even in this aspect, Corteiz has managed to take good-doing to the next level. As means of welcoming 2022 and presenting its fans with a new puffer jacket, Corteiz organized what could only be described as a remarkably poignant drop. 'Da Great Bolo Exchange', which was the name given to the drop, entailed bringing a jacket warm enough to withstand the winter and bringing it to the Wormwood Scrubs Car Park in London.
Only 50 Bolo Jackets were available. Very on-brand for Corteiz. Well, the stunt worked wonders and by the end of it, Corteiz managed to donate £16,000 worth of jackets to the homeless in collaboration with St. Lawrence's Larder.
Corteiz is more than a fashion brand, it's a pillar of contemporary youth culture in London
It's precisely thing concept of something being more than one thing that makes Corteiz stand out from the countless cool, youth reference wannabe labels. Da Great Bolo Exchange was so much more than a simple release event for a new jacket. It was a gathering of like-minded individuals, a fundraiser, an earnest modern-day performance, and most of all an empowering statement on how simple positive change in one's community can be, despite what capitalism might lead you to think.
Not to mention that with this action, either unknowingly or not, Corteiz positioned itself among its competitors very clearly in the minds of its audience. Not by comparing it to similar cost or quality or vibe, but by what Corteiz's fans were willing to exchange for a Bolo Jacket. Moncler, Stussy, The North Face, Supreme… All trumped by Corteiz that day.
Corteiz is what streetwear was always meant to be, and no longer is
In a way, one could say that Corteiz is upholding the original values inherent to streetwear. Born out of a distaste for the status quo and the existing social order. Long before the runways and the luxury, streetwear's elusive and exclusive nature used to be due to its solid roots to its community. It was the community that was hard to penetrate because in a way you had to earn your place in it. Nowadays, this very exclusivity can be bypassed with money. Buying in didn't use to be an option in the sense that wearing the t-shirt didn't mean you belonged. And yet Corteiz has embraced streetwear's original values, it has created a space permeated by authenticity and character. A place where its audience can feel they truly belong.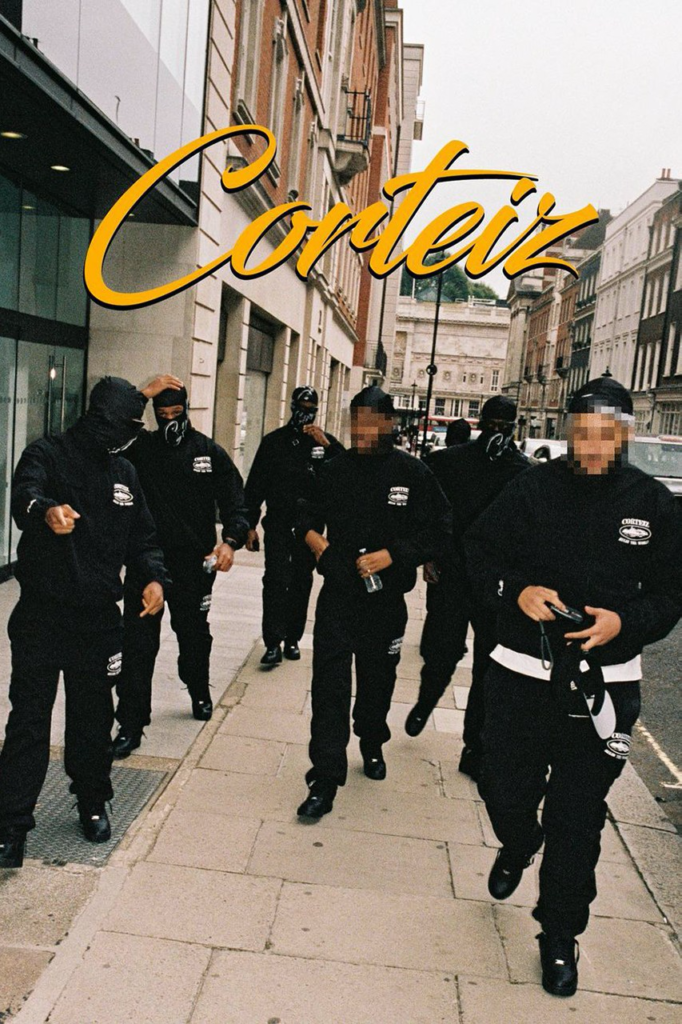 Some media outlets have defined Corteiz as a new kind of modern streetwear. We say Corteiz is was streetwear was always meant to be, before it was distorted by the inner workings of the industry. Its true egalitarian attitude and anti-establishment ethos are a testament to it.
All in all, Corteiz is the way to go
We could go on and on scrutinizing and dissecting every single little aspect of the brand, but if we've learned something from Corteiz it's that sometimes, less is more. And it all boils down to the same core concept.
At the end of the day, you can't simply buy what Corteiz is selling, but you can be a part of it.
'Nuff said.