Source: Yinka Ilori
Here's a tale for you. Once upon a time, we decided to put together some carefully curated, extensively sought-out summer recommendations for our readers. After some far-flung research and careful geographical considerations, we find ourselves at the start of a beautiful summer where our tale truly begins. Ready to bring you the top picks across TNC readers' home cities.
Each week we'll bring you our summer recommendations for one featured city. Including ongoing exhibitions, one-off events, residencies to be aware of, creative workshops, returning and brand new day-festivals, and much more.
Plus, we'll let you know what other TNC readers are doing — where they're eating, what they're getting drunk off etc. So, whether you're just nosey, or looking for inspiration, we've got the lowdown on all things underground and inspired that TNC fans are on this summer.
Kicking off our city picks with London, welcome to our very first Once Upon A Summertime.
The Chessidency
Located: The Standard, Kings Cross
Taking Place: Every second Tuesday, 7:30 till late.
Billed as 'a night of chess and tunes,' the Chessidency does what it says on the vibe-heavy tin. With "records made for chess-playing" from Dj and writer Haseeb Iqbal, and musical expert Donna Leake, these chessions promise the perfect mixture of mental stimulation and ethereal relaxation.
BYO(Board) encouraged, free entry, with reservations available via email (doublestandard@standardhotels.com). The next chession kicks off on the 29th of June.
Peckham Levels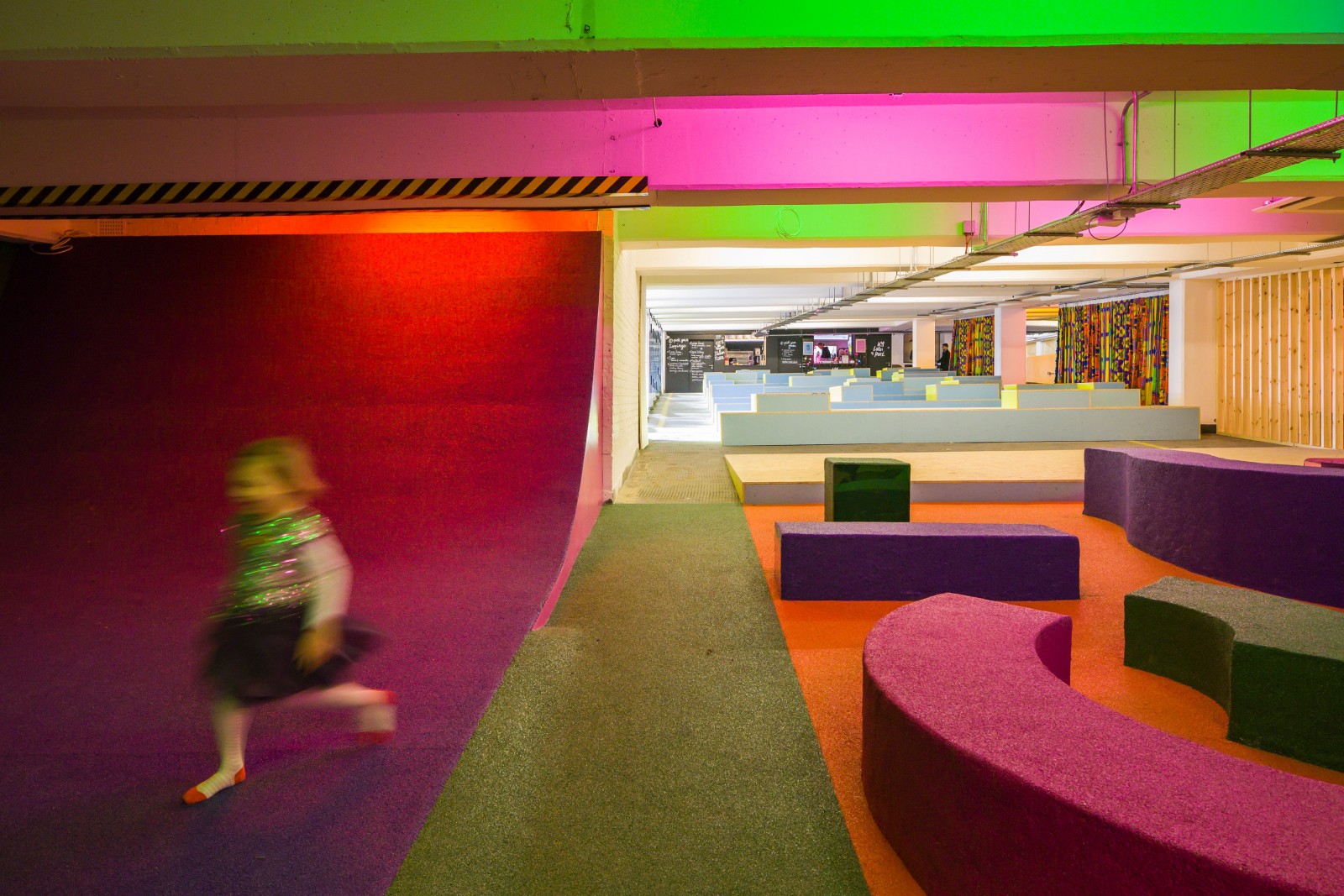 Source: Turner.Works
Located: Rye Lane, Peckham
Taking Place: Thursday — Sunday, Events programme available here
After months on end of disruption, Peckham Levels is bringing back its events programs. The multi-story location, once a car park, will be home to live music, street food, bars, comedy nights, creative workshops, and much more this summer.
The venue, home to nearly 100 local and independent creative businesses, has back-to-back plans for your summers'. Whether it's their Thursday and Friday happy hour deals, Euros screenings, or their creativity and wellbeing weekend workshops, there's something for everyone here.
The Peckham levels stage will also be officially opening from July 19th, so stay tuned for returning, legendary musicians, DJs, and performers.
Rooftop Film Club
Source: Roof East
Located: Various Locations, Stratford and Peckham
Taking Place: Screenings throughout summer
Despite UK restrictions on indoor gatherings beginning to lift slightly, outdoor cinema screenings remain popular in the capital. Maybe 18 months of restrictions have given us a taste for al fresco screenings, or maybe it's just the Rooftop Film Club's astonishing views, craft cocktails, wood-fired pizza, reclining seats, and eclectic, hand-picked programming that have us all heading back to their locations.
With the choice of Bussey Building in Peckham and Roof East in London and a jam-packed schedule of new releases and cult classics, there's nothing stopping you Londoners from catching a flic courtesy of the outdoor film veterans.
Lower Stable Street Market
Source: Kings Cross
Located: Lower Stable Street, Kings Cross
Taking Place: Every Saturday and Sunday 12-5 pm, Spring to mid-October
Lower Stable Street is the market with hand-picked stalls, carefully curated creative products, independent food vendors, and half-price stalls for nearby Central Saint Martin's students. With the stall-holder line-up chosen by independent magazine-turned store Kiosk N1C, this market is as much an art fair as it is a shopping experience.
Highlights of this lively market include Honest Jons record stall with its eclectic mix of blues, reggae, dance, and soul and design studio Hato Presses beautifully playful homewares and clothing.
Summer Sessions On The Tide
Source: Yinka Ilori
Located: The Tide, Greenwich
Taking Place: Throughout summer, June to September
Billed as a "celebration of community, spirit, culture and the great outdoors," Summer Sessions encourage Londoners to get out, come back together, and "reignite their imaginations". Set against a new festival quarter designed by British-Nigerian artist Yinka Ilori, Summer Sessions offers a schedule packed with music, film, workshops, sports showings, and more.
Stand-out events include DJ sets from Charlie Dark and Just Vibez, sporting screenings including Wimbledon matches, and Tokyo Olympics highlights and craft and well-being workshops.
Cloud X Festival
Source: Discotech
Located: Studio 338, East London
Taking Place: Sunday 8th August
Picture this. It's August the 8th. You're perusing the open-air terrace of East London's Studio 338. Independent food vendors around you are serving up the best hand-picked cuisine from Ghana, the Caribbean, and Guadeloupe. Across two stages you've got your pick the best R&B and melodic rap the UK has to offer.
All this can happen. And more. Cloud X Festival is a brand new, independent day-festival in London with "culture and community, creativity and inclusion" at its heart. Artists include  JGrrey, Rasharn Powell, A2, Cousinz and so many more.
Your Picks
We asked our readers what you're doing in London this summer. Here's what you said.
Where You're Eating: Imad's Syrian Kitchen, Soho
Where You're Going Out: Number 90 Bar and Kitchen, Hackney
Where You're Relaxing: Hampstead Heath
Where You're Watching: Milton Music Hall, Finsbury
Come back next week for our next Once Upon A Summertime. Can you guess which city we'll be going to next…?