Are you looking for brands that really make you smile and say wow?
Look no further! Here at TNC, we've got you covered with another amazing up and coming brand.
WE ARE NOT FRIENDS is a brand that defines itself with the life motto of "I don't give a fuck". The creativity and colours with which its designs come to life will feed your spirit, they don't need to convince you of it. Instead, they prove it.
Inspired by what the brand defines as cultural knowledge, it will often reference iconic things such as MTV'90, the era of memes, and Adult Swim cartoons, all combined with a funny and playful attitude.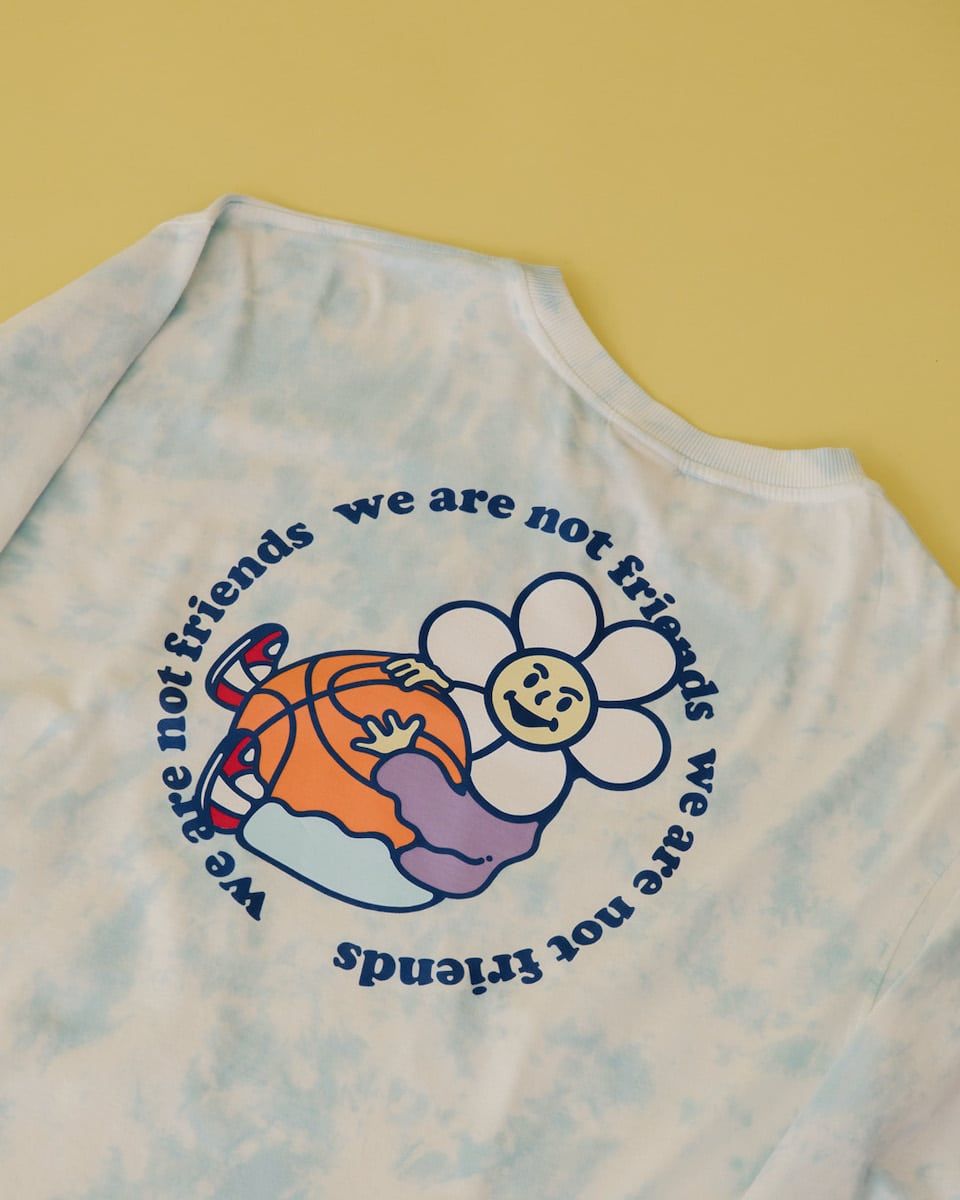 Source: Hixtar
The brand puts quite an effort into being more than just a logo on a t-shirt, as you may see way too often nowadays. Inserting the irreverence of streetball, the rebelliousness of skateboarding, and absurd humour.
Yet another thing in their favour, is their environmentally conscious attitude towards production. They produce most items in Portugal with local cottons, use their own patterns, reduce water consumption during the production process, and avoid the use of plastic. These are just a few examples but all of these actions taken are done with the primary goal of reducing its carbon footprint as much as possible.
Even though they just released their summer collection, it is considered a sneak peak of what's to come for their FW21 collection, and that's something you really don't want to miss out on.
For this collection, they played with pastel tones, which have become a signature aspect of the brand's identity. A twin set of lilac hoodie and shorts, as well as a very special tie dye garment, are the pieces that highlight the collection.
What are you waiting for? Go check it out on their webshop!
HAVE FUN, WE ARE NOT FRIENDS