Like many others, TOMBOGO founder Tommy found himself displaced during the pandemic, with constant relocation becoming his reality. For him, 2020 was an ongoing search for a home amidst a global crisis.
Now, his FW21 collection 'Lost & Found', powerfully documents his journey across America. From coast to coast, between cities and towns.
The incredibly cohesive collection incorporates vintage garments found by the designer during his search for home and upcycles them into multifunctional garments — which act as stand-alone pieces and translate into countless cohesive ensembles when mixed and matched.
Source: Hypebeast
While many of the garments embody the utilitarian nature typical of the brand, TOMBOGO also appeals to more delicate tastes this season with elegant embroidered cardigans, silk, and white lace.
The collection also sees the return of the much-loved Convertible Double Knee Pants — emblematic of the brand — reiterated in heavy wools and knits "to symbolize the security and growth that the designer has manifested emerging from his dismal travels during the pandemic."
Wool knit jumpers illustrate cityscapes fading into dusk and sprawling hills in country scenes, as the observer is confronted with the fleeting nature of Tommy Bogo's travels.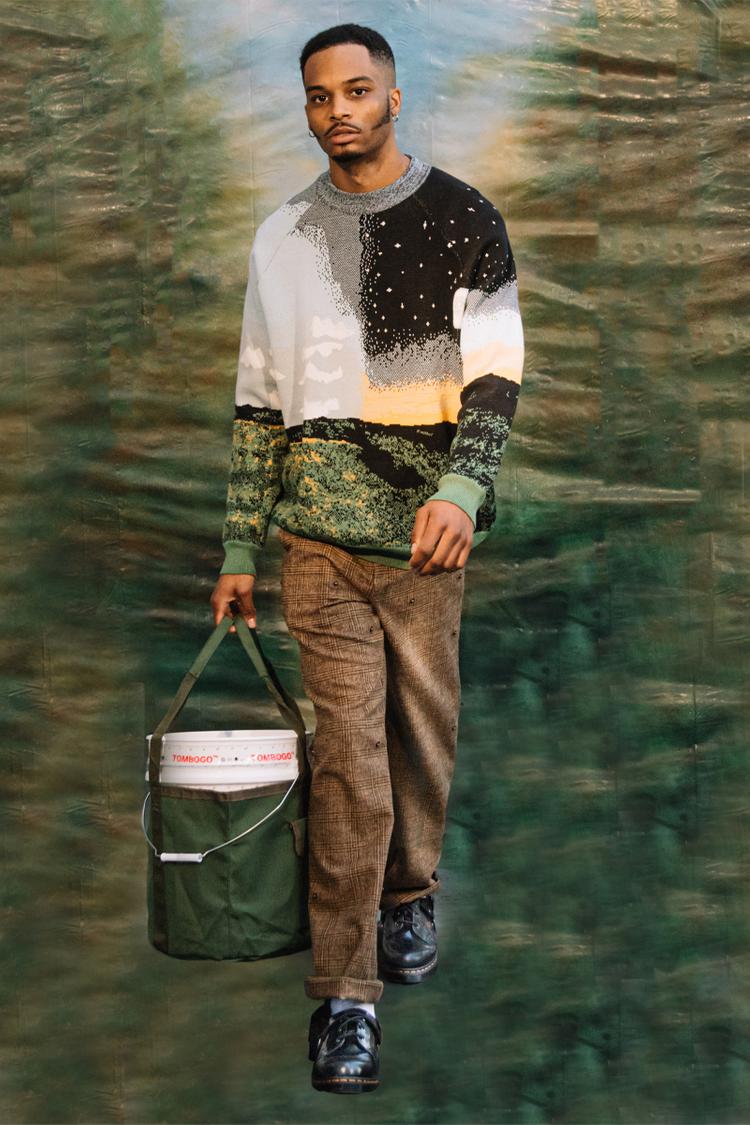 Source: Hypebeast
And while pandemic-themed collections can often feel forced, with tenuous links and a lack of consideration, Lost & Found feels like an authentic documentation of a refreshingly personal story. From the illustrations and fabrics, down to the cuts and tailoring, Lost & Found takes a tale of searching for a home and turns it into a stunning assemblage of garments.