Something about Tohji's music and visuals draws you in instantaneously. After watching his video for Oreo, you need to see more. In fact, you can't look away. Maybe it's the hazy good-time visuals — the video is set in an allusive beach paradise. Or maybe it's his hard-hitting, high vocals that have you enchanted. For some, it may be the honest lyrics — sometimes cathartic and sometimes obscene. Either way, you wanna get the full low-down on this guy.
So here it is. Well, here's what you can take from his tracks, allusive internet presence, and tongue-in-cheek interview style. Raised between Tokyo and Yokohama, Tohji has recently erupted into the burgeoning rap scene of Japan. The success of his debut full-length, Angel, is what cemented him as an influential figure in the scene.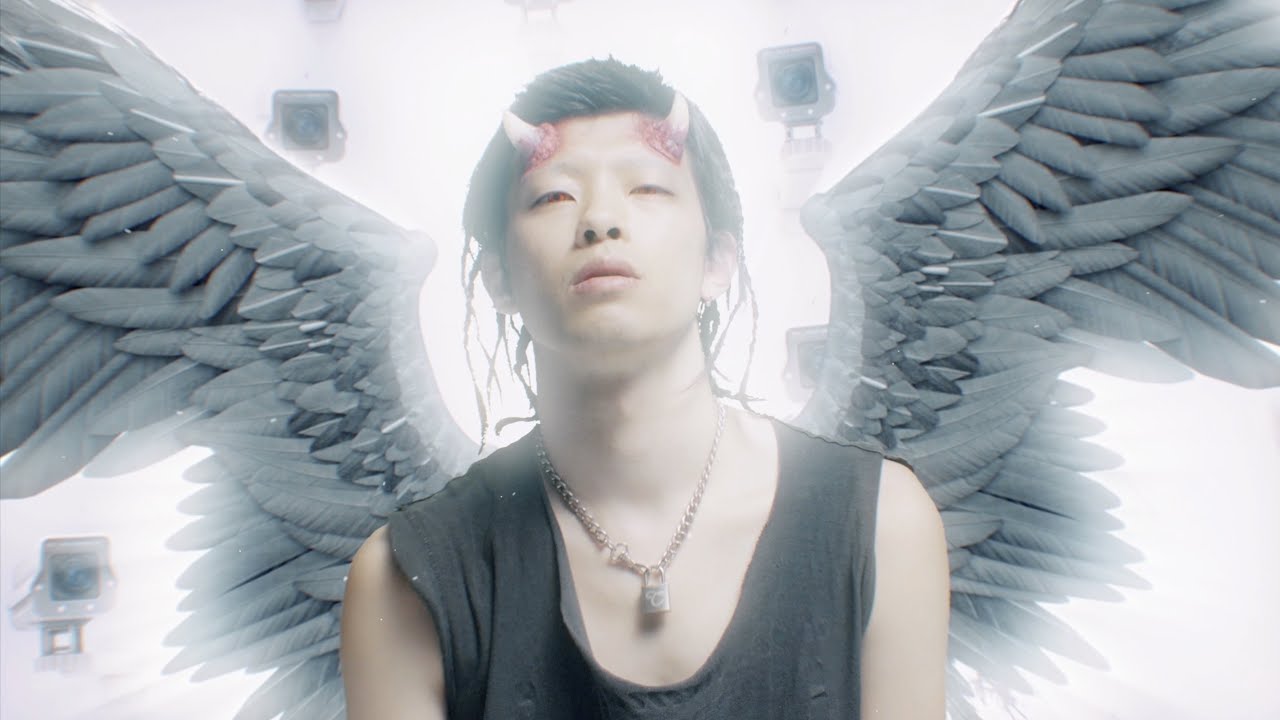 Source: Dummy
And while he is an indisputable success in the electro-rap scene, his work challenges expectations and pushes the broader boundaries of rap as we know it, calling into question whether his music can really be defined as rap. Oreo and its accompanying video almost mimic naughties pop, both aesthetically and melodically.
His Spotify page points out his success in the Japanese rap scene, but defines his fanbase as "dreamers." Here, his style is described as an "infectious" one, with " hard-hitting highs and mellow lows." And that's exactly what Tohji's music achieves. As such, his melodies (and his visuals, of course), have captured the attention of many across the globe.
Since the release of Angel in 2019, touring has taken the artist around Europe and Asia. And he hopes that he will continue going back and forth around Asia, as well as "spending some time in Western countries." Meeting old friends and the possibility of new ones are what seems to motivate his travel.
Source: Neocha
Part of his international success may come down to his bi-lingual lyrics. Writing in both languages, English and Japanese, is the "most natural" form of expression for Tohji, he told Office Magazine. This gives his music firm rootings in its Japanese origins while appealing to a wider audience.
Much of the mystical and chaotic atmosphere surrounding the artist come from his videos and overall visuals. He has a keen eye for visuals and takes inspiration from movies, although which movies exactly, he leaves unclear, in typical, mysterious Tohji fashion. He told Office, "when I quit my high school, I spent a year in my room watching movies, drinking a bottle of whisky every day. That was precious time for me." Maybe horror movies and sci-fi, judging by the other-worldly video for HI-CHEW.
Source: Ele-King
"I'm the new visual Beatles" he was quoted as saying by The Fader. When asked about this quote by Office Magazine, he said, "I make a whole big swag." It's this cheeky, allusive spirit that makes the artist so intriguing. You're never completely sure what's going on, which genre you're listening to and whether he's coming or going.
But you stick around to catch glimpses of his brilliance.