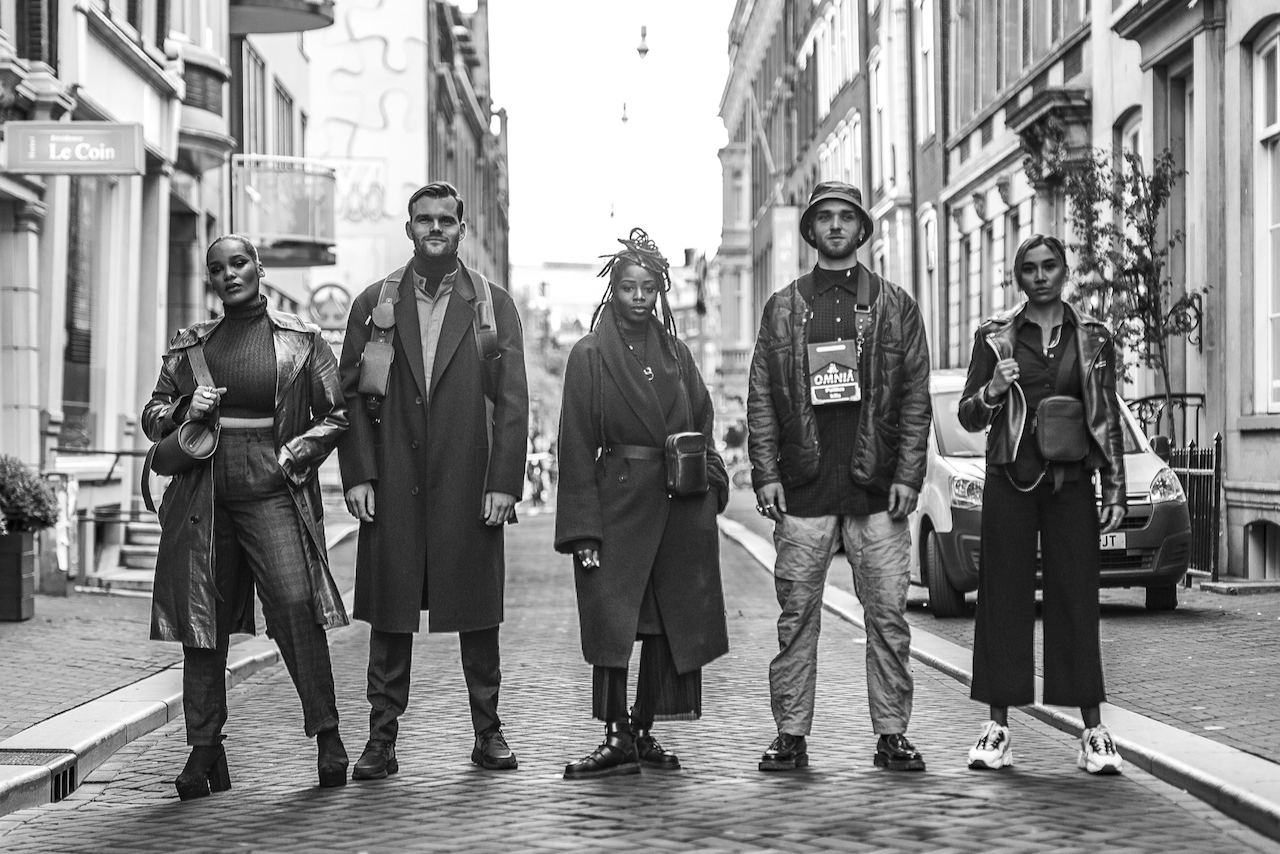 Source: Chris Philippo for NUMÉRO Magazine
Exactly 10 days ago we had the privilege of chatting with OMNIÅ, the groundbreaking collective that is tearing down the walls of social norms via fashion and music.
In case you missed it, check it out here. Trust us, it's worth the read.
Now last time, we got mostly into the fashion side of things, delving into both the design, manufacturing, and impact, that their functional bags have in the industry. But here at TNC, we were too intrigued by this group of people who fly the flag of togetherness, embracing their shared passion for various creative endeavours, and harness it and transform it into something greater than themselves, which can touch the souls of many. Hence, it will come as no surprise, that we decided we just had to know more about them.
And what better way to get to know someone(s) than to share a Spotify playlist? Music is, after all, a universal language.
Diek van der Plas, one of the founders of the collective, shared a few wise words with us regarding the carefully curated playlist:
"As a preview to the OMNIÅ sound, a playlist has been carefully curated. A cohesion between groovy bass lines, taking into account where these sounds are historically derived from, and socio-political aspects, are all important drivers. These respective pillars are loosely based on the foundations of the collective, and resonate both through OMNIÅ's music, as well as in their fashion.
A range from jazz to more electronic/ambient provide a gentle transition of chill vibes. Close friend Oko Ebombo, for example, represents a personal touch yet displaying unity and diversity in all senses of said words. Ultimately house music guides you through sounds of good energy and hint the true OMNIÅ sound that will be carried out in future events. The sound of house music historically embraces a general practice to include all – because that is the goal. Unbound by a genre just a common love for good music."
Now, without further ado, we introduce to you, TNC X OMNIÅ, the playlist you didn't know you needed:
You're welcome.