You know the saying "jack of all trades, master of none"? People seem to think that's where it ends. It refers to that age-old idea that in order to be good at something you have to focus solely on that thing. Hone in on your craft, perfect it little by little, slowly but surely. Until you master it. Because surely it's better to be great at one thing than mediocre at a bunch, right? What if we told you, that that's not where the saying actually ends… "A jack of all trades is a master of none, but still better than a master of one". That's how the saying ultimately goes. Essentially preaching the exact opposite of what is commonly believed. But when it comes to the creative field, in all its miscellaneous glory, who is to say what makes a master and what doesn't? Who is to say you can't become a master of all your trades? Perhaps the trick lies in mastering yourself, holding the sovereignty of your own creativity in your hands. If there's someone who seems to have mastered the art of mastering themselves and therefore mastering all of their crafts, that would be upcoming artist Alewya.
Alewya is a multidisciplinary artist born in Saudi Arabia, of Egyptian and Ethiopian descent, and raised in the UK. Singer-songwriter, producer, model, painter, sculptor… It seems like Alewya exudes talent via any medium she dives into. It comes as no surprise then, that she'd be our pick for this month's edition of The Next.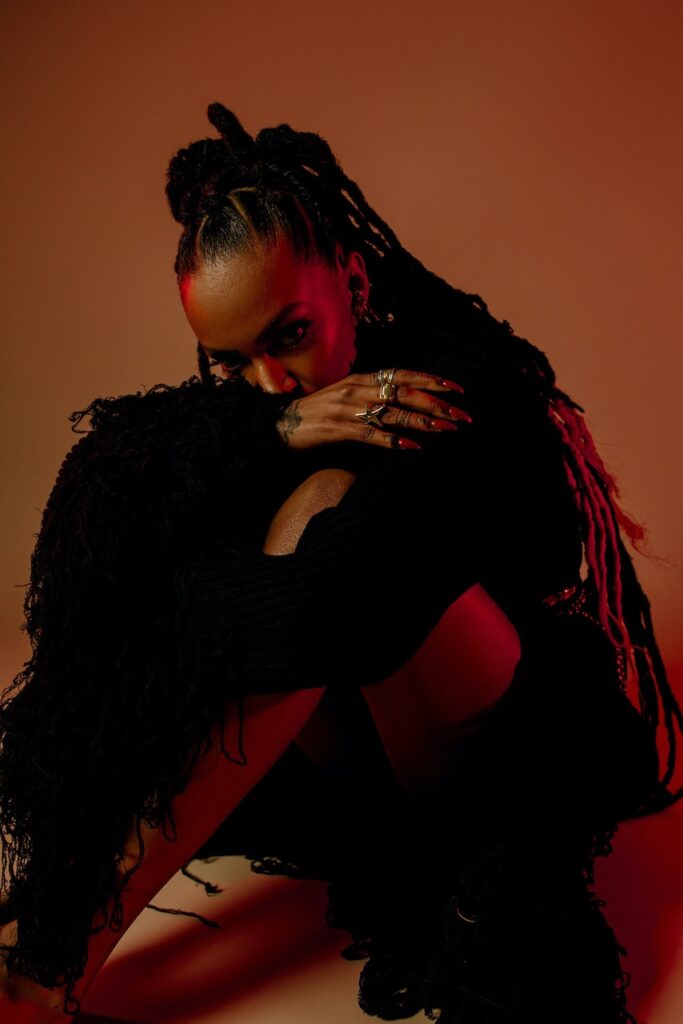 Alewya is the upcoming artist that was meant to be
This artist's journey is one of alignment. Alewya's career has evolved as organically as could be. One might even go as far as saying that it was meant to be, that it was written somewhere.
She was first discovered by none other than Cara Delavigne who spotted her dancing in a scene for the film Kids in Love. Delavigne convinced Alewya to take up modelling, and the British talent soon tasted the industry's success, signing with agencies in both London and New York.
However, after living in New York and working as a model in 2015, Alewya realised that modelling wasn't fulfilling her heart's desires and returned to the UK to study maths and Philosophy at King's College in London. For many, this would have marked the end of a more creative professional journey, but not for Alewya, this was merely the beginning. This was merely the way in which the universe brought her on the path she was always meant to be on.
Art oozes out of Alewya, whichever form it chooses to manifest as
Alewya hadn't always gravitated towards music, at least not towards making it. In fact, she only picked up a guitar at age 19 for the very first time. The multi-talented artist also creates stunning paintings and sculptures that are as enticing as her sound. Before a trip to Ethiopia she bought a travel-size guitar, and since there was no Wifi where she was staying the guitar became her go-to activity. And just like that, a star was born! Not really, but still, quite a nonchalant way of initiating one's musical career.
For years Alewya dabbled in music from the privacy of her home. Not really sharing what she was learning with anyone, but rather using this new tool to explore corners of her being previously untouched. It wasn't until she randomly got talking to jungle legend Shy FX, without even knowing it was Shy FX, that she began to think of music as a potentially serious career.
Now, Alewya has conquered the hearts and souls of countless fans. Hard not to, when her songs tend to take over one's body shamelessly. Just when you think she can't get any better, a new release proves you wrong. In 2021 she toured alongside the mesmerizing Little Simz.
As we said, it really does seem like Alewya was always meant to be on this path. Regardless of what she did, music would've found her, and she would have found music.
Everything about Alewya is… Well, very Alewya
I believe in higher powers — I know they exist — and I realised music was just really a way of unlocking a communication with those powers, and how I could make sense of my life. It really helped me to unlock my own powers — my superpowers.
From her artwork to her sound, everything about Alewya is characterized by a certain inimitable uniqueness. Her heritage seeps into the scales of the guitar and the strokes of her brush. Her depth pulls you in every melody, painting intricate visual and sonic landscapes that you never want to leave. Her music videos, more than simple little storylines encompass entire worlds. Renditions of imagined realities, a peak into what could be.