A whole collection is displayed on the four walls of your living room. Comfortable on your couch, you slowly move your mobile around, discovering every single detail, from prints to the seams. That hoodie looks great! You pick it, and an avatar, build on your sizes, tries it on. That's perfect, you buy it, and later in the afternoon that hoodie is in your wardrobe.
At this moment, you are sitting in the very next future.
Artificial intelligence, gaming, and virtual reality were already bashfully exploited in fashion; but the pandemic has pushed down its foot on the accelerator, bringing the digital and technological incentive to the checkout. 2021 has been defined as a purgatory year for retails: as the consumer's life drastically changed, only those brands ready to react will survive. Physical stores statistics are pretty apocalyptic, and it goes without saying that it won't be enough just jumping into the classic e-commerce-shark-tank. In an Era that has marked a deep switch in human habits, a brand cannot simply adapt its business model to the online market. Rather, what is needed are innovative solutions that would deliver the shopping/purchase experience through various channels, by engaging with AR and machine learning in both physical and e-stores.
"These kinds of decisions are often accompanied by budget and capital reallocations across channels to better reflect revenue potential. Digital is often the beneficiary'', reports the BoF and McKinsey State of Fashion 2021
The pandemic has overturned many of the previous forecastings, but what emerges at the dawn of this year,  is the promise of a massive investment in real & virtual hybridization. The latest catwalks and fashion week – which went entirely digital- have demonstrated such industry effort, allowing the public to attend shows and walk around the digital showroom. Definitely, what is expected from the shopping of tomorrow is something that will make you feel as Black Mirror prophecy has just begun.
It seems that the retail future lays in the magic world of Omnichannel, where "Offline is Online, Online is Offline". It is an innovative strategy that crosses AI, robotics, and extended reality (VR/AR) to bring the smartness of online shopping in brick-and-mortar stores while recreating typical offline interactions in their e-commerce. Some brands have already started to offer more immersive online experiences: in the 360-degree Dior virtual store, the user can walk through the spaces and analyze the exhibited items. The most prominent trend looks toward Virtual and Augmented Reality, which are becoming a must-have in the industry.
When Fitting rooms are worldwide locked down, it is a godsend: virtual, immersive fitting rooms are accessible via smartphone apps or as hardware in stores. Retailers are adopting several fit-technology and body scan to overcome interpersonal restrictions while empowering their chatbots online to provide algorithmic, AI-driven recommendations. But it isn't a new issue. Since their boom in 2018*, the try-on* app has entered the footwear realm to avoid the endless queues in stores. Above all, Nike extensively invested in turning technology into engaging selling tools. And it seems that the best has yet to come: the brand is upping its virtual reality game, deploying 3D holographic contents and in-game offers. The fight for brand differentiation moves into the entertainment sphere, adding a note of fun to the experience: curiosity and convenience are the major drivers behind this new wave of digital exploitation. DREST is a fashion game-app that allows the user to style a native and selfie avatar with the major luxury brands. Teaming up with names such Luis Vuitton, Off White Prada, Gucci, Versace, or Luisaviaroma, it features a whole real-shoppable range of items via Farfetch or the brand directly.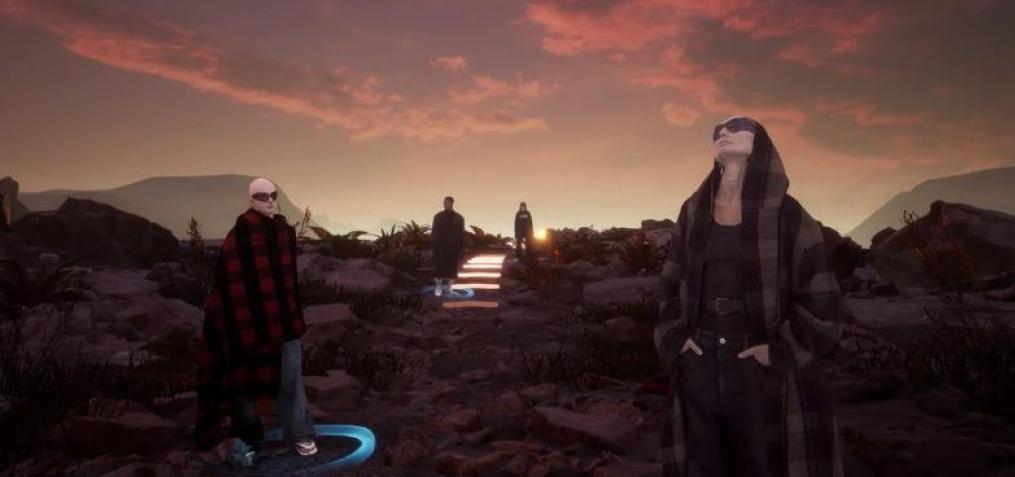 In the meantime, it seems that many of us already forgot online and offline stores. The "See it, like it, buy it" trend is to purchase directly from manufacturers via influencers, adv, and TV shows.
In light of all fit-tech, social commerce, and virtual reality advances, it comes naturally to ask about the future of the physical shop. If shopping is actualized in your living room, through Apple glasses, VR headsets, or in social e-commerce, will the stores be considered obsolete in a couple of years?
Well, it brings me back to almost a decade ago, when in the book industry, e-books saw such a spread, to make retailers wonder if paper would have ever survived. For fashion products, as for books, what cannot be replaced by digital means is a whole set of haptics and sensorial experiences. In this sense, brick and mortar stores, like bookstores, should be though to integrate and complete the online retail, offering more than comfortable, queue-free shopping. So, if it is safe to say that our demand is more and more interconnected to the digital reality, we cannot expect the radical elimination of physical shops. After all, it is not what customers want. We are made of flesh and bones, and still, our senses are the main way to relate to the world around us: that's why digital and physical realities cannot substitute each other, since they still serve two different purposes in the whole shopping experience.
Written by Nicole di Sandro