The day has come. Remember earlier this month when we teased the release of our first NFT streetwear collection? Well, we have been working tirelessly over the past few months, and today it is finally happening, it's here.
Today, 30th of September of 2021, marks the day when The Next Cartel is finally launching its very own NFT store!
That's right, we are opening our virtual doors to our NFT store in 3D and 2D. We are beyond excited to be able to share this adventure with you at last.
As you know, we have been following the NFT wave for quite some time. Some of the TNC team has had their eye on this revolutionising digital market since the early days of 2017. The virtualisation of fashion and collectibles, as well as their proliferating existence on the blockchain, has opened up countless digital possibilities that one could only dream of within the confines of the physical realm. With NFTs skyrocketing in popularity, it was only a matter of time that we would want to ride the wave ourselves.
Introducing TC2171, The NFT Streetwear Brand of the Future.
TC2171 honours evolution in human values and adaptability as humanity faces an inexorable destiny. Making sure humans are brought forward in functionality and style, whilst crafting a forward thinking next generation society.
TC2171 is here to remind, recognise, and reunite.
                               RUBBER DIVER HEADPIECE BLACK
                             MULTIVERSESUBMERGE WINDBREAKER BLUE
Among the pieces we can find The Submerge Windbreaker, the perfect item to easily adapt to temperature oscillation and changing weather conditions. The Rubber Diver Headpiece anticipates the user's needs in a world that has been partially engulfed by water, as it is designed to be able to connect to any oxytube to navigate the murky waters of 2171 Amsterdam. The Multiverse Pants were designed with practicality in mind, no matter where the wind blows, or how hard the rain falls, always carry your tools around with you, safe and sound.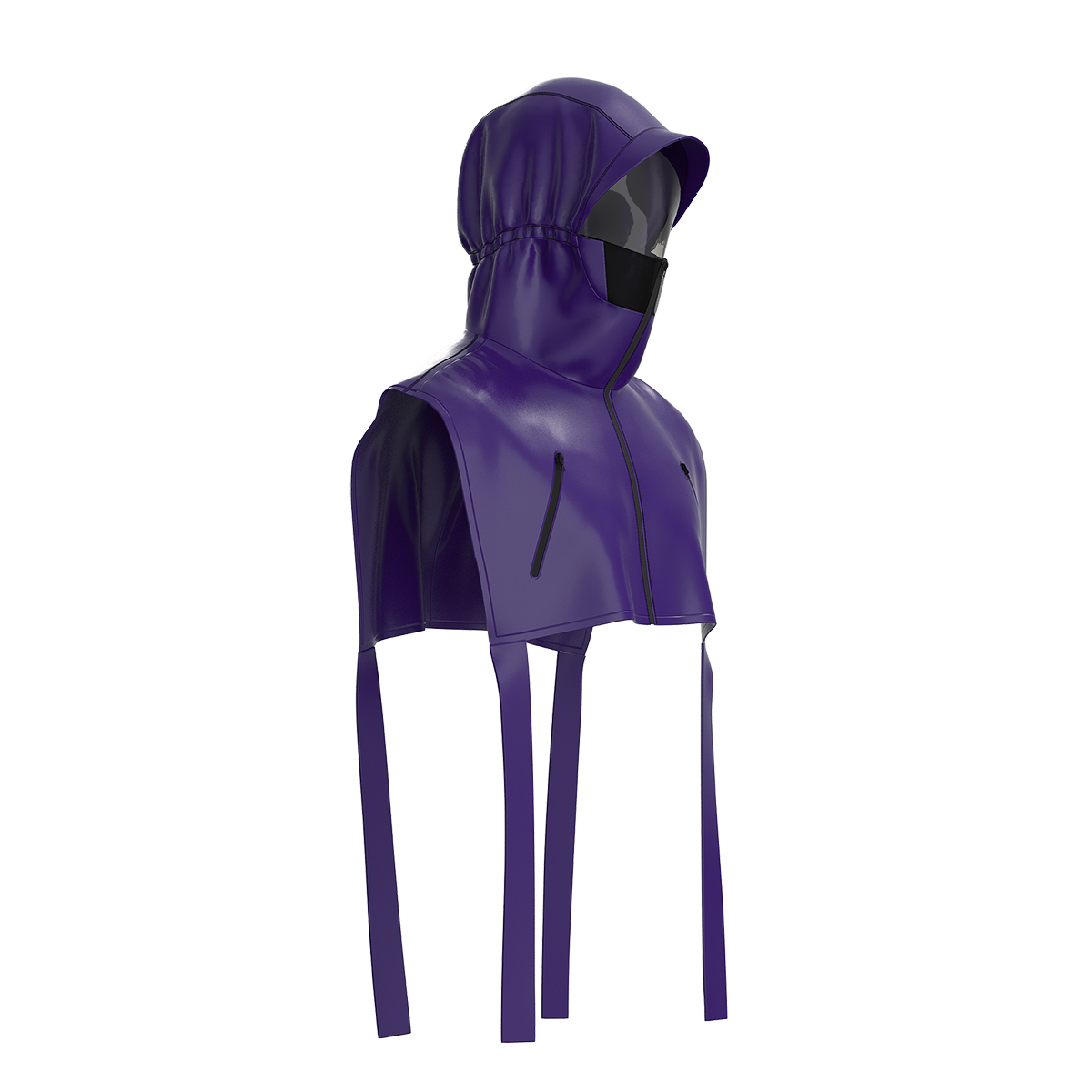 RUBBER DIVER HEADPIECE PURPLE
SUBMERGE WINDBREAKER SILVER
BEYOND THE SURFACE BODY SILVER
Let's not forget about the need for simple everyday elements, such as the extra durable sustainable diving TC-Shirts!
Last but not least, our two standout pieces. The Beyond the Surface Body, an item that will ensure you are dive-ready at all times, and the crown jewel… The Next 3.0 Jacket, a must have for any and all journeys into the sea.
BEYOND THE SURFACE BODY ORANGE
Join us, in the thrilling 3D shopping experience, hosted by RareRooms, where you will be able to purchase our TC2171 collection. RareRooms is a virtual gallery for products that is built on the Flow blockchain, which is the same blockchain upon which the TC2172 pieces are built.
We carefully considered which blockchain to build upon. Flow's environmentally-conscious design consumes astronomically less amount of energy than Proof-of-Work blockchains like Ethereum 1.0. It also has a significantly lower transaction cost than its counter parties and is used to host one of the most successful NFT market places to date, NBA Top Shot.
TC2171 is only the first drop of many to come, and it's turning heads already, having received a mention in the latest Vogue Business Technology Report. Our journey doesn't stop now, we have merely just begun. We are still working day and night, avidly exploring the possibilities of the metaverse. This includes collaborations with other ground-breaking, forward-thinking brands that like us, understand that Fashion, is going digital.
Follow us on twitter to make sure you don't miss out on anything about our dive into the world of NFTs.
And don't forget to check out our NFT store here, going live today at 8pm CET!