We all have already complained about this year and the countless apocalyptic plagues it brought. Let's be sincere, 2020 sucks, and we can't stand it anymore. But, as far as it goes, we survived! And, while all hell was breaking loose just 6 feet away from our couch, we found an escaping door to save our minds. Humour has been the cure, the way through which we lightened the load.

Literally, 2020 went Viral – by all possible means, we would say!

No need to be professional virologists to get that: memes, challenges, new slang, and habits, witness a whole year of weirdness. They made us laugh, obviously. But there is more: when the traditional interaction felt apart due to social distancing, humor has been the outspoken way to spread voices worldwide, to connect and communicate effectively.

At The Next Cartel, we want to laugh the year off with a tongue-in-cheek list of one of the best – or worst?!? – things that have made 2020 somehow memorable.
The 2020 premises weren't the best ever: news broke out already on the 2nd of January. The climate of a world war III burst in, after the US murder of Iranian general Qassem Soleimani. And the Internet exploded, exorcizing the anxiety overdraft to the army and showing the absurdity of Gen Z people in a war.

Indeed, gamers went crazy!
The entire world was meming about an uncertain future due the war. But just a look to the Leaked 2020 Memes Calendars evolution demonstrates that no one could imagine what was going to happen! Ironic, isn't it?
| | | |
| --- | --- | --- |
| Jan 2020 | Sept 2020 | Dec 2020 |
| | | |
As soon as the Coronavirus spread, the world's eyes moved from China to Italy and back. In the heart of the most infected European Country, people recalled the very last meme of 2019, giving a new meaning to the event that generated it.

Pope slapping a Chinese hand meme was already circulating at the beginning of January, and it even became a fighting videogame online. By the down of pandemic fracture in Italy, it became a hilarious way to explain what the hell was going on.
Then, the pandemic went Global and the entire world was in lockdown. Spending time at home, interest in DIY culture grew exponentially. And while the entire globe was learning how to bake Italian pizza, Italian were googling how to build a grow box – Google Trends Annual Report doesn't lie, fellas!
Memes reached new heights and people started mocking their own craziness.
One of the biggest issues has been… The toilet paper shortage! In Germany, Spain, the Netherlands -just to mention some Countries- it looked like one of the most common questions in 2020 has been "Why people buy toilet paper?"
DIY gone wrong, sense of time lost, TikTok Challenges, mad videocalls… you name what better sums up your quarantine!
Mentioning just coronavirus won't do justice to this crazy year! Too many things just made us ask "Why are we still meming?"

The Oscar night gave us an iconic Bong Joon Ho. After winning in countless categories with his movie Parasite, kept ironically apologizing for having too many awards, while making his statuettes kiss. Please, give that man a further prize!
The list continues, with someone who we will not forget so easily…Well, maybe we will easily forget his name…

Yeah, man, you got it. How couldn't we cite the Tesla CEO Elon Musk's son X Æ A-12, converted in X Æ A-XII due to Californian law. In May, literally, a baby meme was born.

Still asking WHY ??
Elon Musk after Naming his New Born Son "X Æ A-12" #elonmuskbaby pic.twitter.com/15E67cCYBC

— AbhiAbhiShake (@nowShakeeit) May 6, 2020
Sneakerhead alert: the following content may cause you rash and outburst!
The limited edition of a fast-fashion, un-sustainable product shouldn't even be quoted. But we will make an exception for the Lidl shoes phenomenon, which has seen people fighting for 12,99 euros, tacky item as it was the latest Air Jordan. What to do? Just grab your popcorn and have a laugh.
Last but not least, the US politics have obviously shacked the humor landscape down to its core. An orange living meme just became the parody of himself, giving us the most unbelievable laughs ever…. If only they were jokes….
Trump's no sense sentences have spread all over the world. How to forget his attempt to kill half of his smart electorate, by suggesting disinfectant injections as Covid treatment?
I know what #trump was watching last night. This is why he wants to use disinfectant. @SethMacFarlane #foundhisrolemodel pic.twitter.com/fmFy7KrBKL

— sumich (@sumich) April 24, 2020
But the best was given for the US elections. Related Memes are still circulating, and honestly, they are enough till the next ballot! What is impressive, rather, is the number of new words and slang that it coined. Ready for a quick skim to the Urban Dictionary?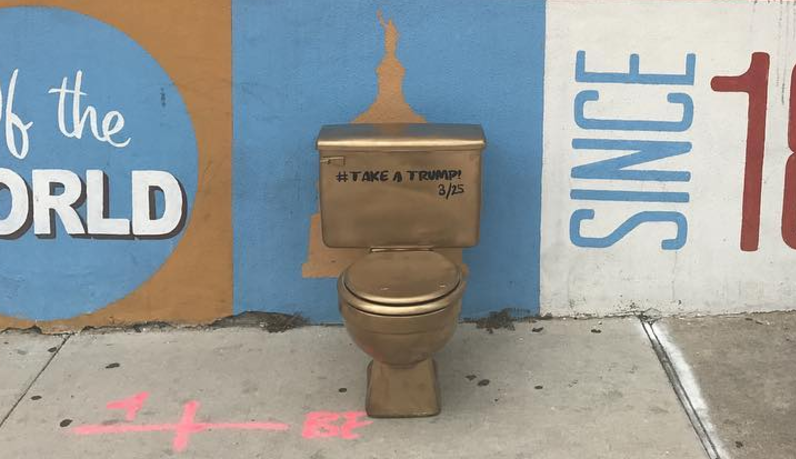 'Take a Trump' refers also to a piece of Resistance art: golden toilets placed around the country invited people to flush him away.
But what is surprising, is the active resistance that Twitter has done to Trump's rumblings. And it went immediately viral! After many of Trump's campaign Tweets were flagged, the famous 'This claim is disputed' has entered in popular culture to point at an obvious fake.

At the end of the day, 2020 turned out to be an intense year for humor: this wired list could go on -hours and hours, and we wouldn't have enough. On the other hand, the year is almost over, and that is exactly what we were craving for.

So, we just want to say goodbye with the last, right meme…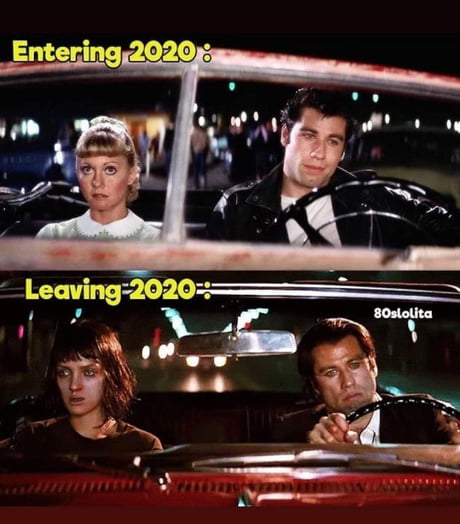 Written by Nicole Di Sandro, copywriter at The Next Cartel