Last week, ROARINGWILD aired their FW21 Collection 'THE CROWD' at Ontimeshow, part of Shanghai fashion week. The streetwear brand opted for a show composed of many all-black looks, neutral tones, and the occasional pop of colour – violet, cobalt blue, and red among them.
The collection, which radiates anger and mystery, explores a culture of keyboard warriors and takes inspiration from Gustave Le Bon's The Crowd: A Study of the Popular Mind, according to Hypebeast. The book investigates impulsivity and a loss of judgemental capability as a result of crowd psychology. The collection explores these ideas in relation to online anger, which, let's face it, is mob mentality on steroids.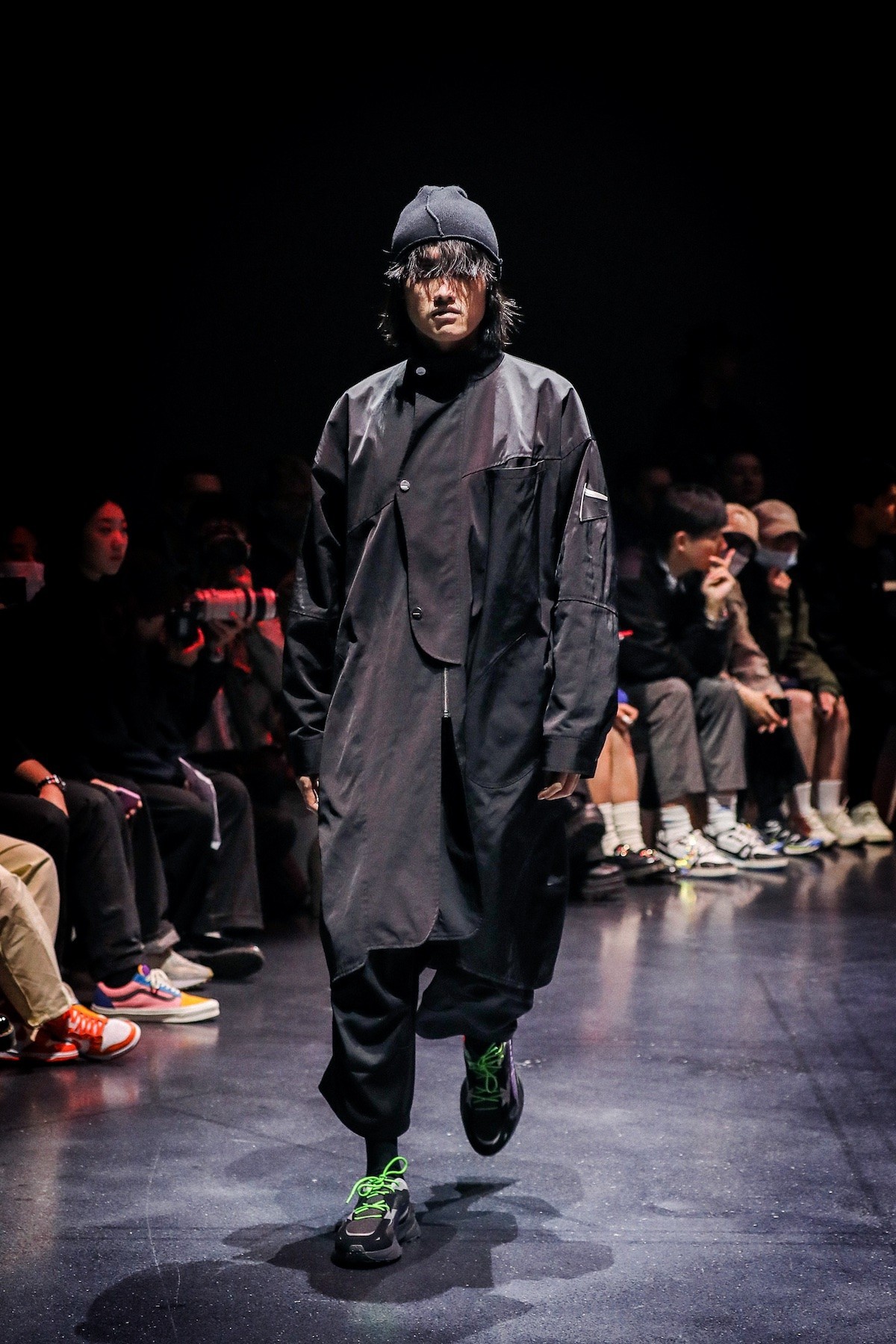 Through the design and show styling, ROARINGWILD expresses an anti-conformist sentiment — achieved through stand-out coloured outfits amongst an army of all-black looks. The collective rage associated with online beef comes across powerfully, and we are also reminded of the importance of going against the status quo.
THE CROWD exercises the brand's well-known knack for design, with generous re-imaginings of cuts and shapes. Clean lines and playful proportions took the forefront this season, with ROARINGWILD's mostly black, selection of jackets and coats. Each of the all-black assemblages manages to excite.
The fact that you suddenly feel the absolute need for ten new black coats in your wardrobe is a testament to ROARINGWILD's design innovation.
Formal wear, such as blazers, button-ups and full suits met with oversized jumpers, brightly coloured dresses and coats.
The brand, established in 2010, is known for its cutting-edge design and its early arrival to the, then "barren", streetwear scene in Shenzhen.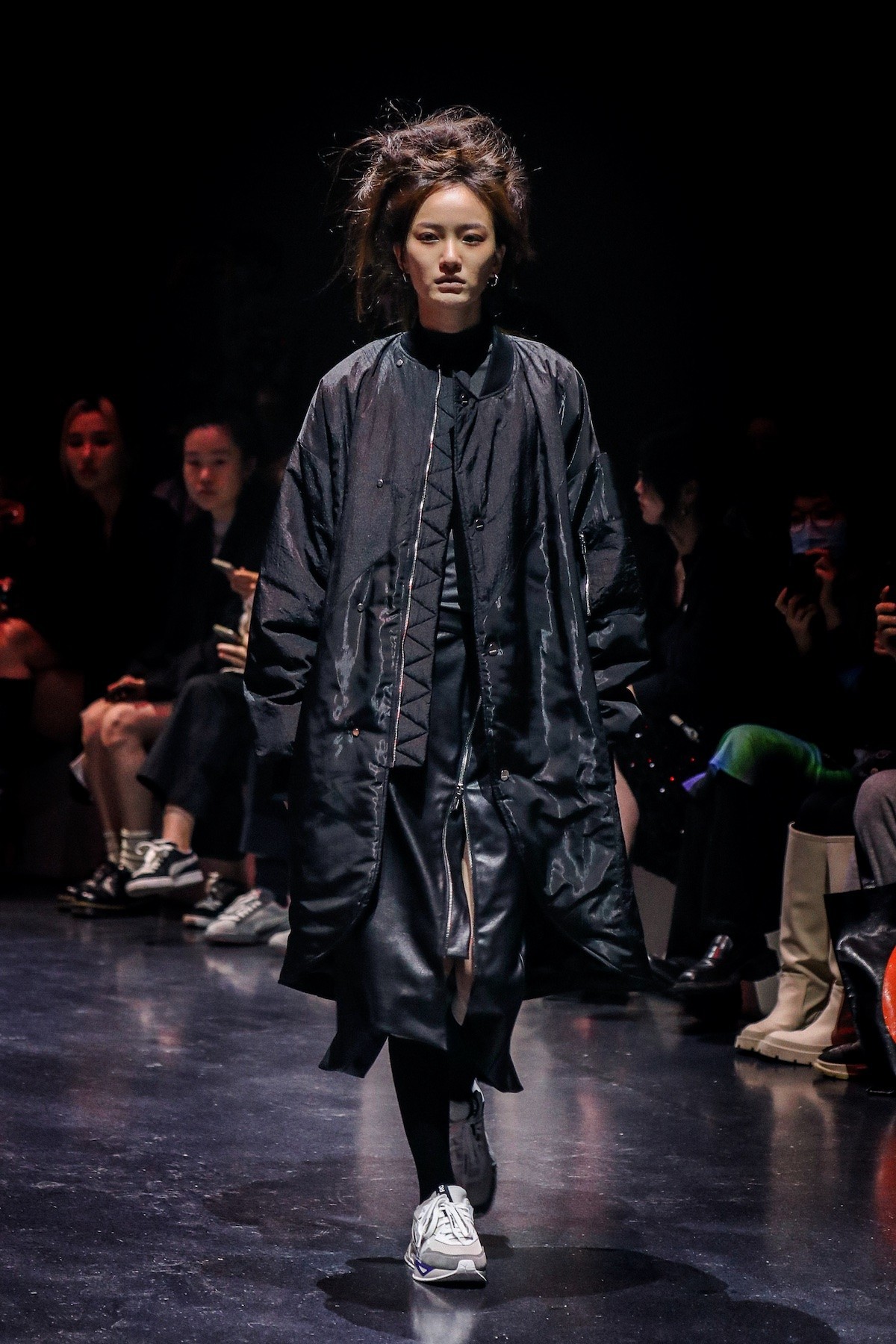 Their collection will arrive at the ROARING WILD website.