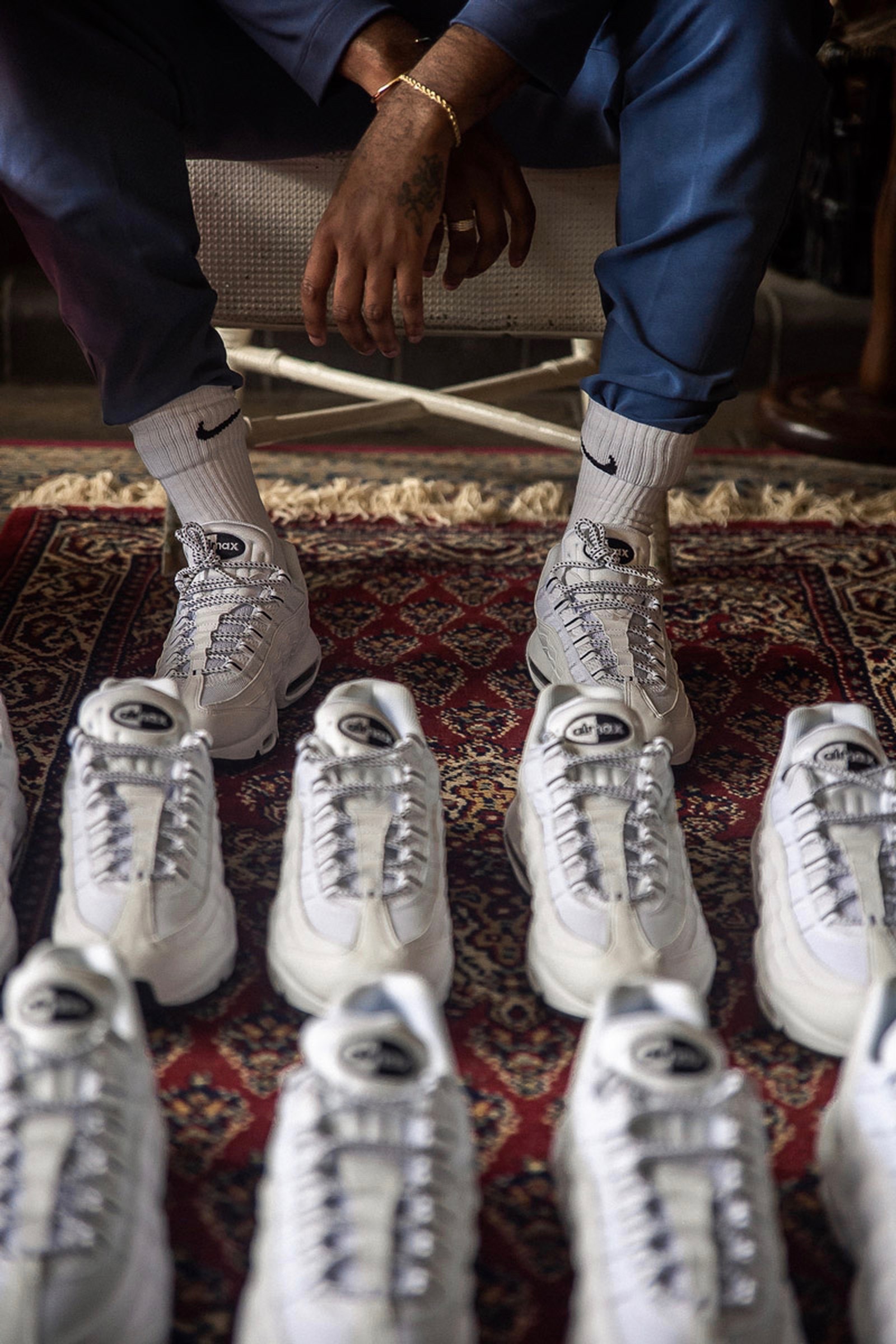 Source: All White No Hype
Courtney Salmon — or CS Visuals on social media — is a UK-based filmmaker and photographer from Birmingham. His latest project explores parallels between sneaker culture and his Black British heritage.
'Please Don't Touch' is a project that compares the obsession involved in sneaker collecting to the upkeep and maintenance of the traditional Caribbean "front room".
Salmon entered into filmmaking through skateboarding and then transitioned to filming sneaker drops and events. After having his son, however, he felt it was time for a change. He told High Snobiety that he "became disenfranchised with hype culture and didn't want to participate in it". He no longer wanted to shoot for other brands.
Source: All White No Hype
After popping his head into his girlfriend's grandma's front room, he realised he had to focus a project on these spaces — exploring and preserving them before they become extinct as the Windrush generation reach "the latter stages of their life".
The artist described his experience of the front room to High Snobiety; "It contained a bright, colorful-patterned wallpaper and carpet and sofas covered in protective plastic […] The room was always kept in pristine condition and was a kid-free zone." During a time when racism was rife, this room was created as a private sanctuary.
Source: High Snobiety 
On a superficial level, a parallel can be drawn between the upkeep involved in sneaker culture and the Caribbean front room. Sofas and carpets are wrapped in plastic for preservation just as trainers are in shops like Fight Club.
But "the real, deeper connection", according to Salmon, lies in the status imbued pieces of furniture and sneakers. He points out that, "people who put plastic over their sofas usually come from lower-class environments". The preservation stems from a need to protect them from damage.
Sneaker culture, equally, was born from an inner-city environment and "formed by people who found a sense of pride and identity in a particular item". Acquiring and preserving these goods gave them status among their peers.
Source: All White No Hype
Keeping unused glassware behind glass cabinets and preserving a collection of sneakers, Salmon points out, are both examples of conspicuous consumption. Which he describes as "the acquiring of luxury goods to gain status within a socio-economic system."
'Please Don't Touch' hopes to challenge the conception that Black British boys from inner-city areas don't contribute much to society. He intends to "bring a greater sense of self-value to Black British youth through the preservation of the front room and to also put a spotlight on the contribution we make to sneaker culture," he told High Snobiety.