Source: Paria Farzaneh
We just can't help it. How not to be completely disarmed by fashion when on top of looking the part, it does the part too? Truth is, fashion can be, and often is, so much more than just clothes, and here at TNC we are no strangers to purposeful fashion; Donk Wear, Nojin, Alhuwalia, Young n Sang, T*Mitrovska… all some of our favourite designers who, by means of their manufacturing process, or concept, or both, make their work stand for something, thus making clothes transcend the bounds of thread, yarn, buttons, and fabric, and transforming into a force for good.
Source: Paria Farzaneh
Iranian designer Paria Farzaneh has done just that with her upcoming fall/winter 2021 collection. A collection which, through contrasting materials, invites one to reflect on the Western perception of Middle Eastern aesthetics. Country of the Blind, aims to make its audience question autonomy and collectivism in human nature. Said proposal, inspired by Mohsen Makhmalbaf's 1996 film Gabbeh, is being presented via a unique audiovisual piece shot by Crown and Owls.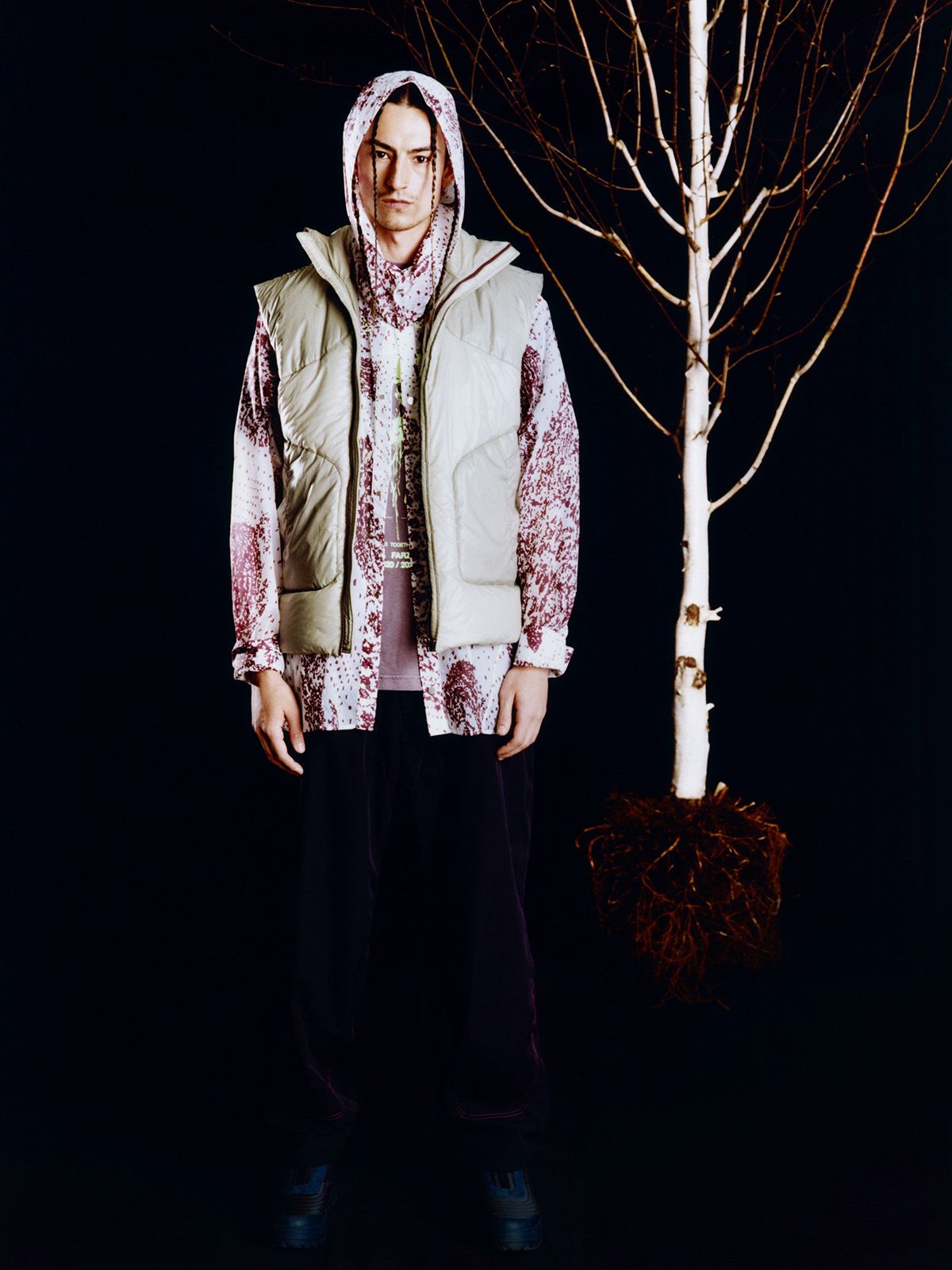 Source: Paria Farzaneh
Source: Paria Farzaneh
The stunning piece is the result of a social experiment. The designer got 25 people together in a space. The purpose of the gathering, unbeknownst to the crown, was to create a sort of dance, choreographed by Canadian choreographer Noemie Lafrance.
So how do you get 25 people to dance, without telling them to dance and without letting them know they're supposed to be dancing? Apparently, by giving them a set of 4 rules to follow. First they have to move to a rhythm and stick with a dance they liked, then they had to loop said movements, but if they saw someone else doing something better they had to switch to that instead. Eventually, everyone ends up doing the same thing, and the experiment reached its conclusion.
Wondering what that might look like?
Well, it looks a little bit like this:
COUNTRY OF THE BLIND – A Social Experiment from Crowns & Owls on Vimeo.