The exceptional global circumstances of the past year, have given raise to a sort of universal questioning of life. We'd like to think that from the strain of this pandemic, a more concrete social conscience has emerged.
It has certainly been the case for independent Swedish brand OUR LEGACY, which found itself at a turning point in the midst of the global sanitary crisis. Their recently unveiled SS22 collection, which bears the name "Deja Vu", was heavily influenced by the pandemic, creatively speaking. But it was more than just a matter of shifting the approach to the creative process due to Covid's restrictions, at its core, "Deja Vu" is born out of the desire to tackle the imperative environmental issue of waste production in the fashion industry. As such, OUR LEGACY's new collection is an exploration of how to not only produce, but also design more sustainably.
The question is… Did they succeed in their mission? We believe so.
Source: Hypebae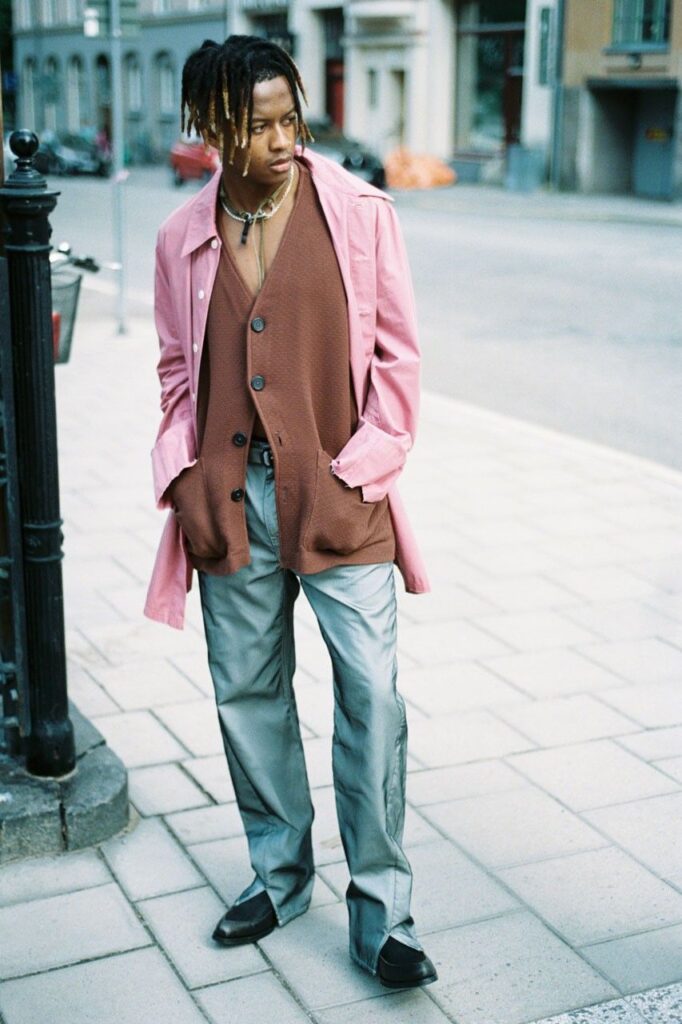 Source: Highxtar
Source: Highxtar
"Deja Vu" goes back to basics design-wise, forgoing any complicated, loud elements, centring the pieces around the concept of practicality. Even the colour palette embodies simple utility, with muted tones allover. Comfort and wearability without needing to leave style behind.
The design is not the only thing that OUR LEGACY has taken towards the universe of sustainability, the SS22 collection is literally made out of denim remnants, aka. deadstock from previous collections. Not only that, the dyeing has been achieved via digital printing, so as to reduce the massive amount of water that traditional dyeing techniques use. Thus tackling waste on two fronts.
Source: Highxtar
This is not the first time the Stockholm based label has delved into the realms of sustainability, they actually have made an effort to repurpose materials since its inception.
It is quite fascinating to see a brand constantly innovate, yet remain true to itself. Knowing not only when to take the next step forwards, but how to do it.