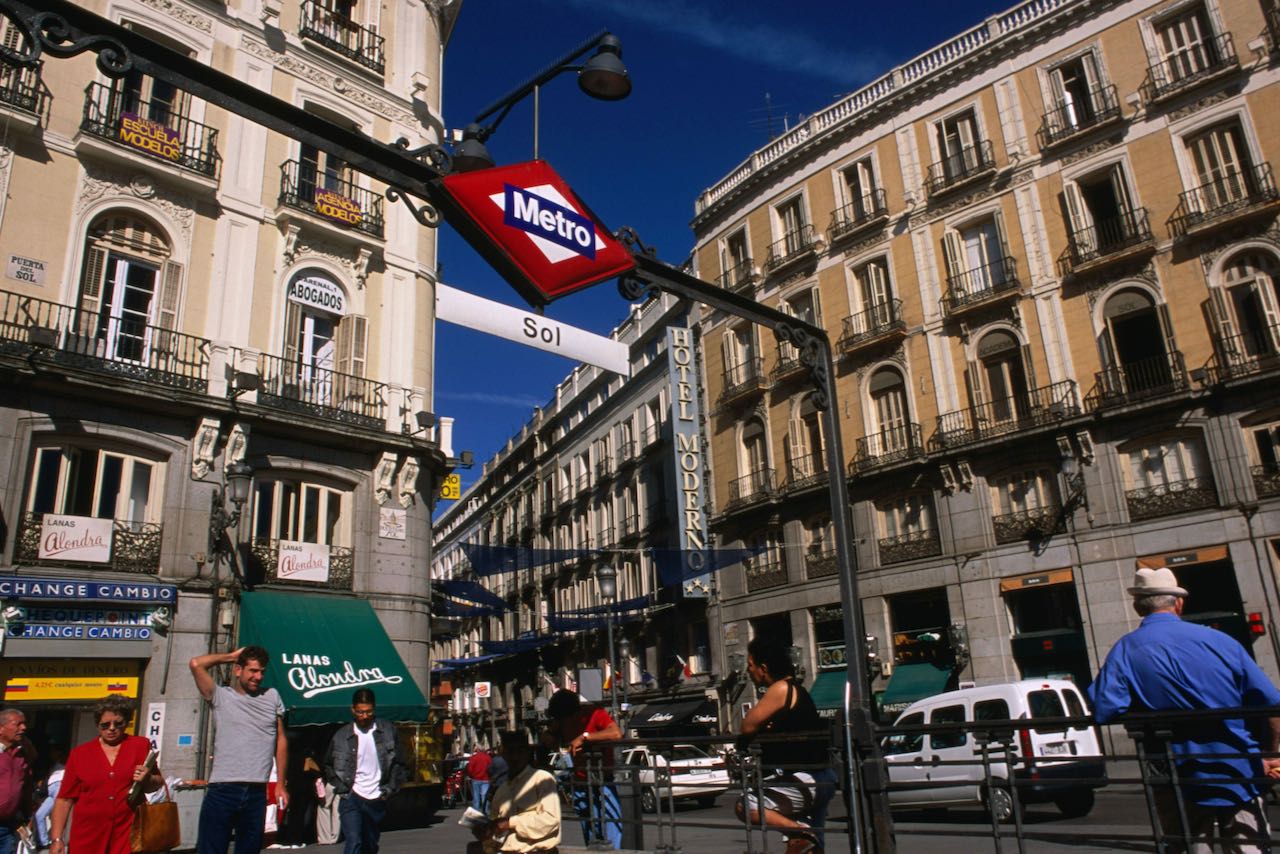 Source: Lonely Planet
It's that time of the summer again, where we're almost half-way through it, and yet most of us probably feel like we haven't kickstarted our plans yet!
We might not associate Summer fun with a city like Madrid, but rest assured, the Spanish capital has much to offer. Now perhaps you've already done the typical Madrid must do's: You've gone to the Prado Museum, strolled through the beautiful El Retiro park, took in the atmosphere at Puerta del Sol shopped around La Gran Vía… And now you want to do something that not everyone who goes to Madrid might think to do, but that will allow you to soak in the authentic vibe of this wonderful metropolis.
That's why The Next Cartel is back with yet another instalment of Once Upon A Summertime, with out personal recommendations of what to do when you find yourself looking for alternative plans in cities from all over the world, from London, to Brussels, Barcelona, Los Angeles, Amsterdam, and today… Madrid!
Let's get this party started shall we?
Source: Expansion
Location:  Calle de Embajadores, 41, 28012 Madrid
Taking Place: 9am-10pm
The San Fernando Market, which opened its doors way back in 1944, is the municipal market pertaining to the lively neighbourhood of Lavapies. The historical building hosts a daily market when one can travel with their pallet to some of the most wonderful corners the world has to offer.
You can find anything from Mexican tacos, to German sausage, Greek gyros, Peruvian Ceviche, or Venezuelan arepas. Truly a charming, vibrant, special gem tucked away within the streets of Lavapies.
Not hungry? Worry not, the spaces is host to cultural experiences besides gastronomy, with year round cultural events and an iconic bookshops where you can buy books by weight!  It's fair to say, that the San Fernando Market, El Mercado de San Fernando, is much more than a market, it's a place where people gather, cooperate, and liven up the heart and soul of the neighbourhood.
Location: Calle de la Libertad, 8, 28004 Madrid
Taking Place: 3.30pm – Varying closing times between 1am and 3am
If there's one thing that Café Libertad 8 can boast of, is its history. It finds itself on a street that was pivotal in the resistance to the Francoist regime, for those of you who are not familiar with Spanish history, this refers to a period of time between 1939 and 45 where the country's mandate was forcefully held by the dictator Franco.
Ever since, the café has been a place for self expression, for art, and especially music, to come alive and be shared among like minded individuals. At this point in time, it has become quite the emblematic place, known all across Spain and South America as the place to collectively appreciate and encourage musicians, particularly singer-songwriters, and many of the great Hispanic contemporary singer-songwriters, took their first steps on their homely wooden stage.
From gigs, to poetry readings, art & photography showcases, and many more, if you're a lover of the arts, you can't miss a visit to this iconic place.
Be sure to check out their Open Mic nights on Mondays and Tuesdays, hell, why not contact them and sign up for one while you're at it?
Parque Casino de La Reina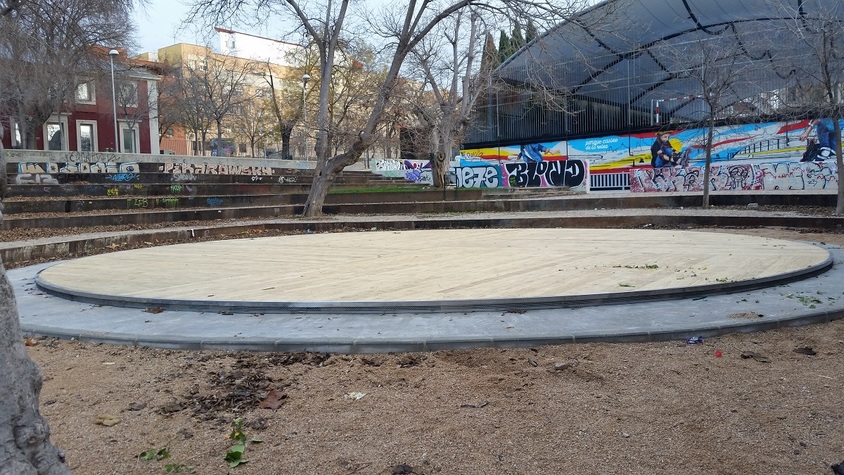 Source: Decide Madrid
Location: Calle de Embajadores, 68, 28012 Madrid
Taking Place: 6am-10.30pm
Now at first glance, and if you swing by in the middle of the day, this place may not look like much. BUT, if you're more of an open space kind of person, and what you look for while travelling is to literally get a feel of the hustle, bustle, and soul of an authentic neighbourhood, then the Casino de la Reina Park in the evenings is the place for you.
A large open green space where you can sit, relax, and soak in the lively atmosphere of people reading, playing music, jumping on a slack-line, juggling. Living basically, they are living.
The park also has a stage in front of some concrete bleachers where events such as concerts, and dance lessons from nearby diverse cultural centres take place. There's even a gated area for your dog to play around and make friends! What else could you possibly want?
Virtual Reality Arena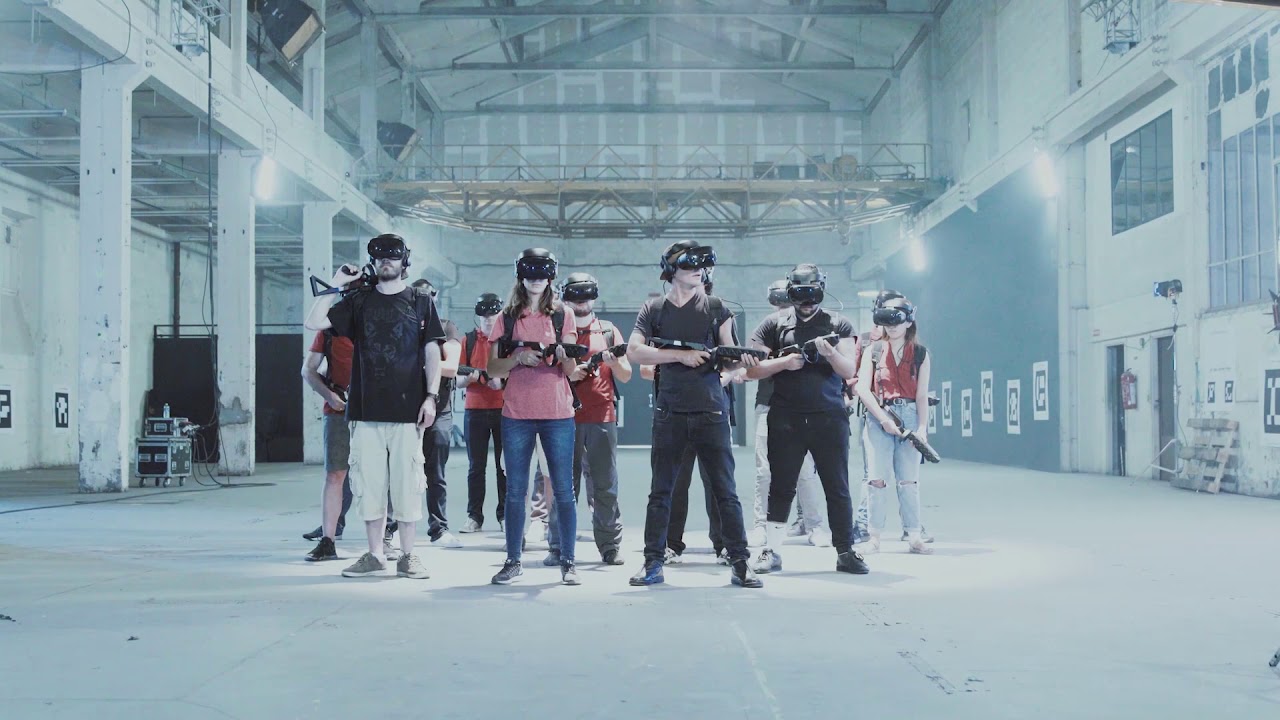 Source: Virtual Arena Games
Location: C/Tomás Bretón, 52 28045
Taking Place: 5pm-9.30pm Weekdays / 12pm to 2.30pm and 4pm to 9.30pm on Weekends
Price: Ranging from 17 to 39EUR
Are you looking for the ultimate technological experience? Have you gotten a little tired of all the museums and historical references in Madrid and want to experience something that will transport you to the future? Then why not take your friends, and go check out the largest fully immersive, hyperreality VR experience you can find in Spain?
The Virtual Reality Arena boasts of 500m2 room where all your virtual reality dreams, or nightmares, can come true. This Free Roaming experience, allows you and up to 11 more of your pals (12 in total) to combat zombies, capture the flag, or travel far far away in time and space, all the way back to the Middle Ages, or to the heart of the African Savannah or the Artic Ocean.
Truly an unforgettable experience.
Your Picks
We asked our readers what they're doing in Madrid this summer. Here's what they said.
Where You're Eating: Pez Tortilla, Calle del Pez, 36, 28004 Madrid
Where You're Going Out: Fulanita de Tal, Regueros, Calle de Regueros, 9, 28004 Madrid
Where You're Relaxing: Parque Emperatriz Maria de Austria, Vía Lusitana, 3, 28025 Madrid
Come back next week for our next Once Upon A Summertime. Can you guess which city we'll be going to next…?