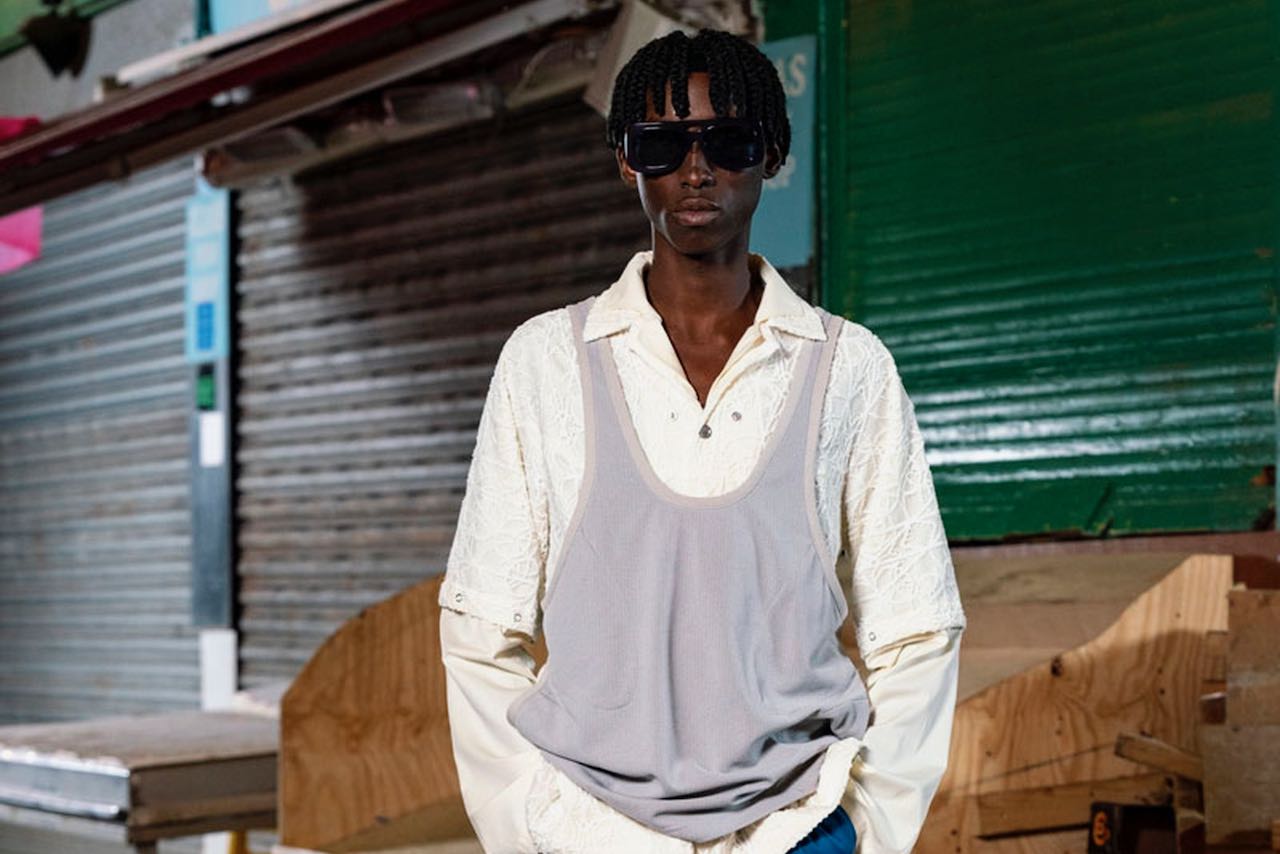 Source: Highsnobiety
Do you ever find, that despite the richness of our language, existing words can't encapsulate certain feelings or concepts, and you find yourself, literally rather than figuratively, at a loss for words?
There are those who try to convey these feelings or represent these concepts via lengthy explanations or metaphors, others abandon words entirely and make use of other mediums to satisfy their need for expression. Then there are those who decide to make themselves what they can't find elsewhere, you know what they say; If the mountain doesn't come to Muhammad…
That's how beautiful words such as hangry (hungry + angry, or rather, that moody state of self you feel creep up when you're hungry), textpectation (the agony of waiting for that reply..), and our personal favourite: askhole (do we really need to explain this one?).
Well, Kiko Kostadinov has taken this route in order to name the latest Spring/Summer 2021 collection of his eponymous label.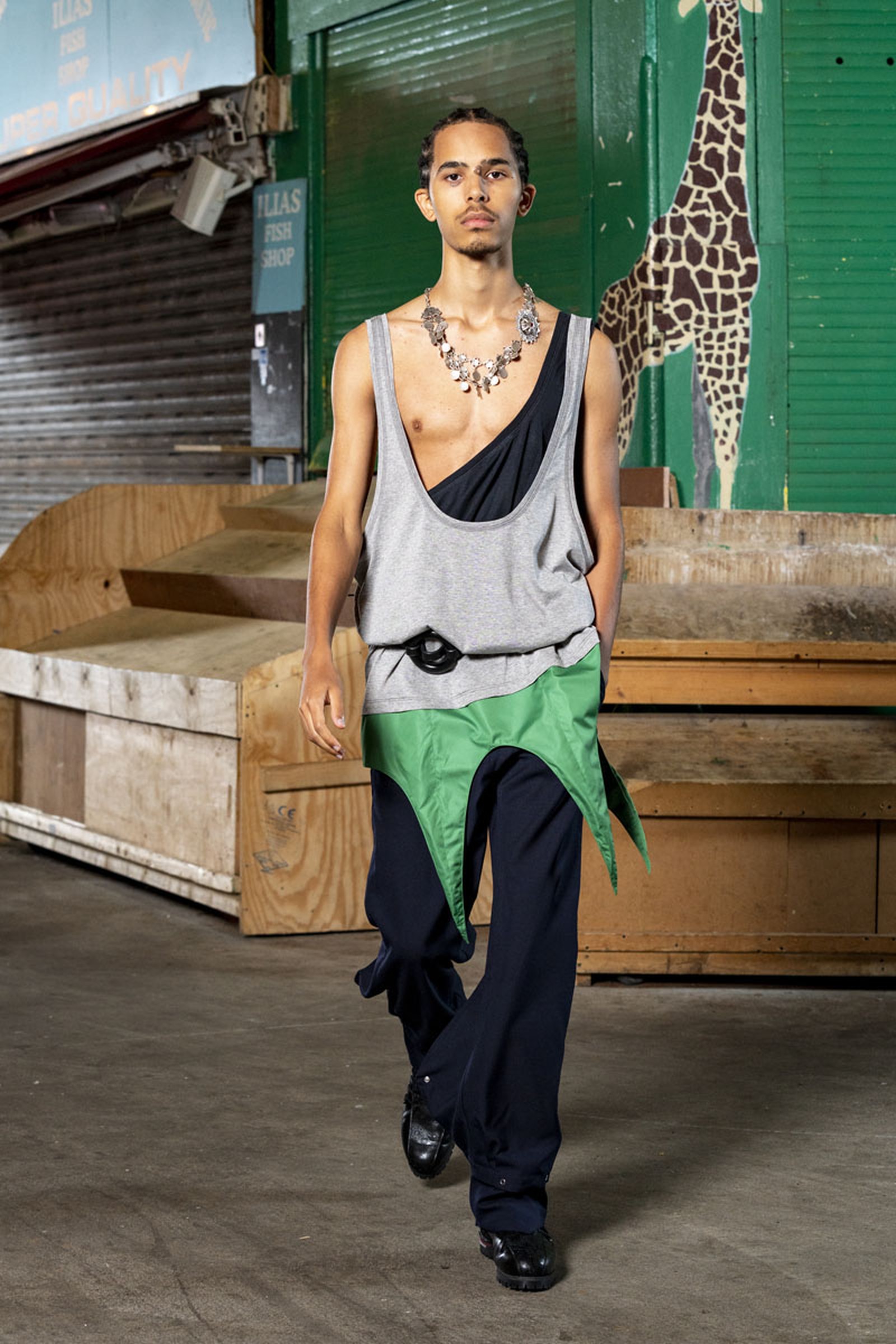 Source: Highsnobiety
"Yesternow" aims to dive deep into the domains of the unknowns, where time, culture, and purpose, blend themselves into an intricate melange of style and function.
The collection sees a dominance of silhouettes over colour and patterns, the later barely present throughout the pieces. Different stylistic components and contrasting materials are combined throughout the collection in ways one might not usually pair, a way of making the elements of the garments balance each other out, almost as if centering and harmonising the outfit. An oversized punk sweater dones a soft scoop neck, folky layers akin to clothing from Kostadinov's native Bulgaria beneath a harrington jacket.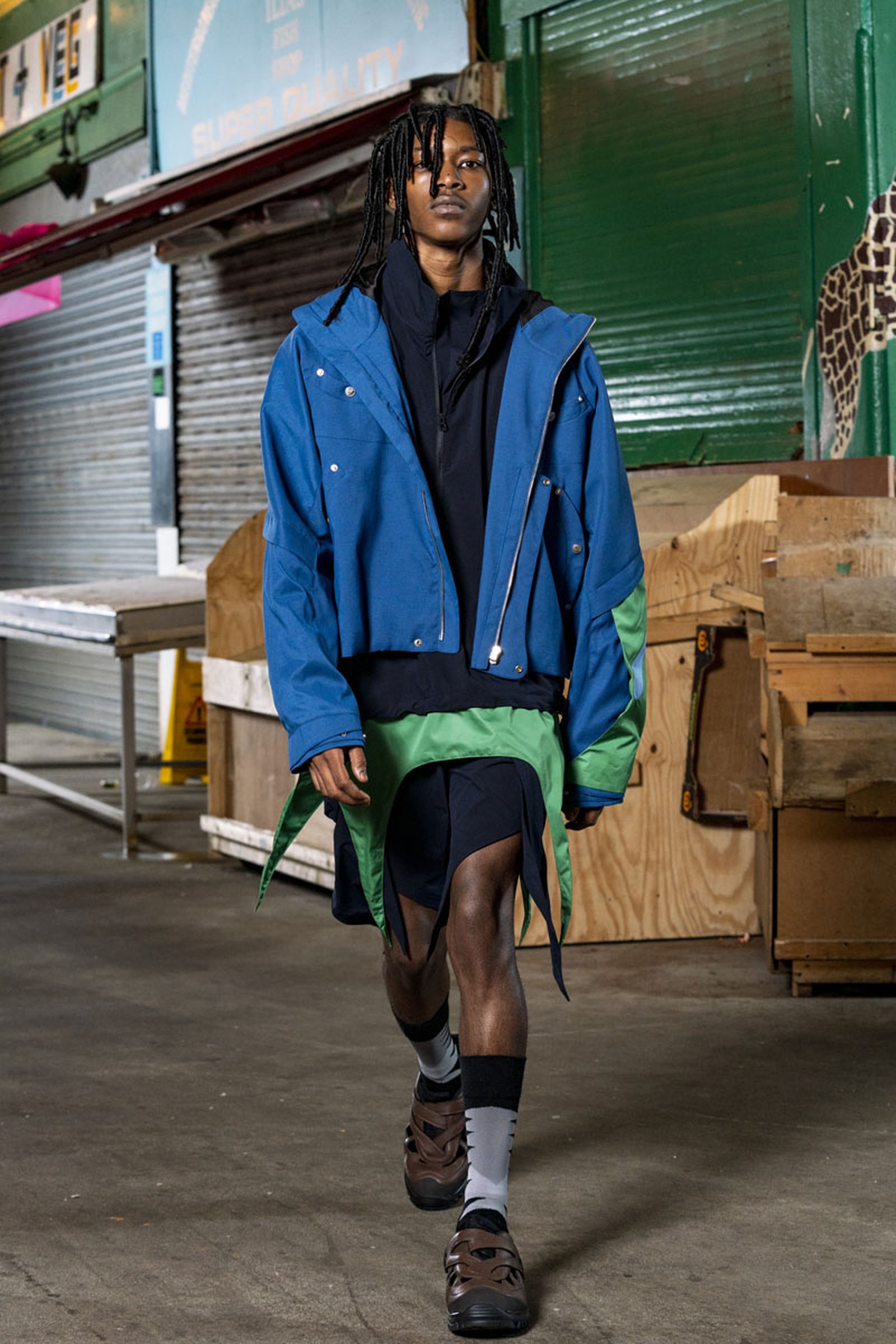 Source: Highsnobiety
One might think such contrasting elements do not work outside of the runway, but trust us… They do. And they look as cool as cool gets.
The designer has garnered quite an avid fan base by now, attracting many people to his brand precisely due to his outlandish proposals. If you ever wonder what it takes to create and execute designs like these, according to Kostadinov, what you have to do it literally: Do yourself, for yourself, regardless of what others think.
Source: Highsnobiety
"I respect the people that buy my brand but I never really think if someone will like or dislike the collection."
Kostadinov for Highsnobiety
Maybe we all need to follow Kostadinov's philosophy from time to time, who knows what we could achieve?