Here we go. This is the one we've all been waiting for: Milan has just kicked off the first of a long series of fashion weeks!
The Men's F/W 2021-2022 calendar went Phygital, counting 35 catwalks in streaming and 3 live shows, to revive the Made-In-Italy excellence with new energy. Cojoining with the Milan Fashion Film Festival, it reveals the great resilience of one of the most Corona-affected cities in the world. This edition has been a powerful response to the uncertain future, demonstrating the willingness to rewrite the system at full blast!
If the first semester of 2021 seems to be still cloudy due to economic and political crises, it is true that the industry starts to see neon-lights at the end of the tunnel. In reaction, the Italian fashion system is re-adapting to a changing environment, aiming to ride it. Compared to the last season, what is different is a switch in perspectives across systems and individuals. As expected, Survivalism is a huge trend; but pioneers of a positive mindset have also reflected the renewed resilience in their collections, screaming their refusal to accept passively all the events.
The Next Cartel couldn't miss those Urban Warriors; and as promised, we are going to give you a teaser of our favorite one. So, ladies and gentlemen, buckle your seat belts and enjoy the trip! We are bringing you into the newest Numero 00 collection, streamed at Camera Della Moda dedicated platform, today at 17:00.
The designer and founder Valerio Farina is bringing us on a sensory journey: The Silver Lining collection is an inner exploration of current events; a walk out of the dark, in continuous search of Lightness and Freedom. Teaming up with Invicta for the Back To Travel accessories collection, it is all about feeling alive, once again. It is time to dream and rediscover our lost emotions, pushing the limits of curiosity, and facing the new challenges the world is experiencing. Each piece is designed to go through difficulties, whether they are climatic, environmental, or social. What is new are the positive vibes the brand carries in this travel, reflected in the pastel and nature-inspired palette.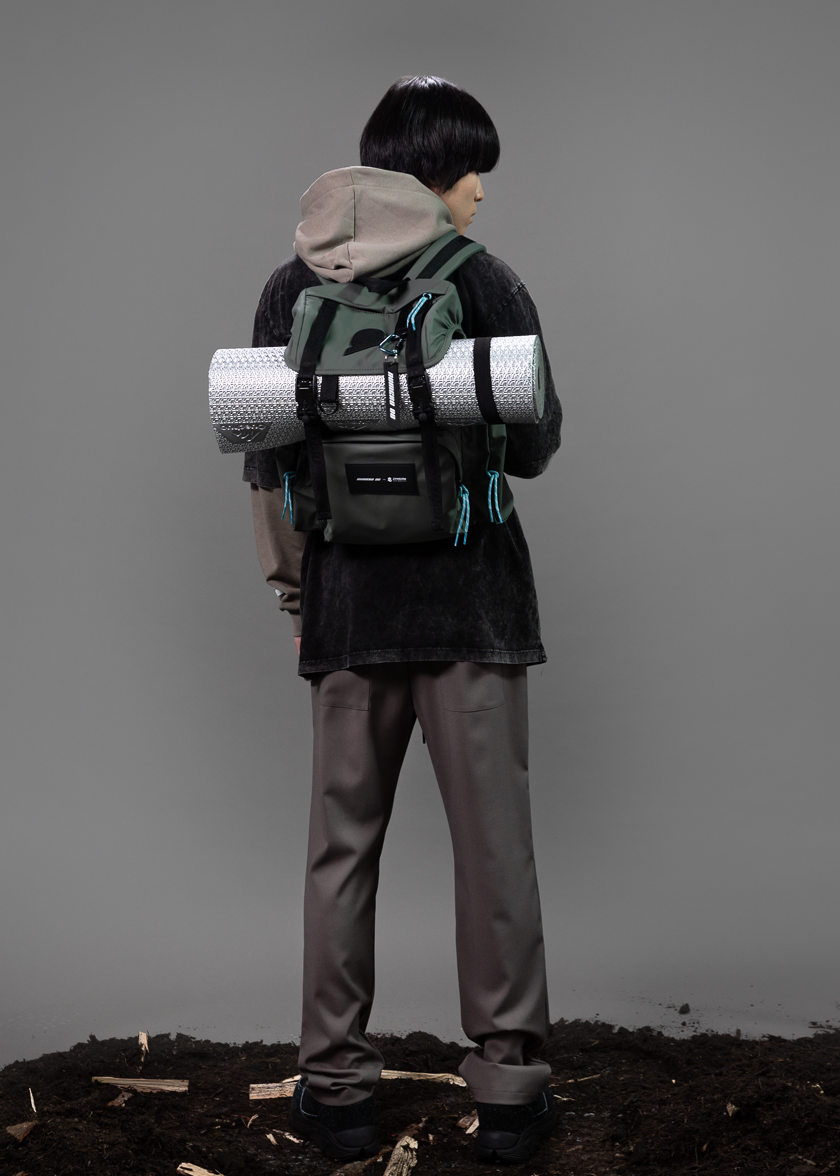 I can feel you colorways-addictes are asking for more…. Well, be ready to enrich your wardrobe with chromatic tones that shout ''WE NEED COLOURS!": powder pink, light blue, sand, military green, and camo textures go along this rediscovering journey.
Matching both collections, the result is a functional, complete travel uniform that physically comes with us throughout grayness, "in search of the silver lining". Comfort is at the Silver Lining backbone: oversize fits and fluid garments engages with soft and light fabrics, refined with rough embroidery and raw cuts.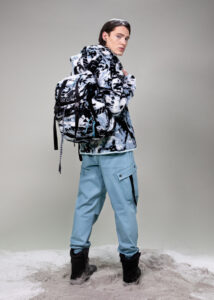 The Back To Travel collection is made with recycled fabric, witnessing Numero 00 commitment to a positive environment. In collaboration with INVICTA, it features necessary, beloved travel items, from backpacks to trolleys and fanny packs. Designed for dreamers and adventurers, craving to discover the world again.
Ready to start your journey with Numero 00? The fashion show will take place on the 18th of January and starts at 17:00 pm. Stream it here!