Fashion innovation… Seems simple enough doesn't it? Just make something new right? But is it really that easy to be innovative in fashion? To do something that in a way blazes de trail of the future of fashion? It's harder than we think these days to come up with anything remotely original. It seems that most things have been done before, so at times it begs the question if certain fashion is truly avant-garde or if it's merely a recycled iteration of something past. This undying love for resurrecting trends was cute at first, but at some point, you have to question its value.
Pulling inspiration from Y2K elements seems like an exciting way to make one's debut in the halls of fashion innovation, waves of surprise everywhere in the industry as puzzled millennials wonder why Gen Z would bring back low-rise jeans and micro-skirts. For a few months, it seemed like you couldn't look anywhere without seeing the Miu Miu skirt. However, taking into account that early naughties fashion has just had a moment, it doesn't really scream avant-garde fashion.
Today we're coming at you with three of our favourite brands that we think are making strides in fashion innovation, truly crafting the future of fashion itself.
SCRY: Exploring the limits of footwear design and production
As a self-appointed footwear laboratory, SCRY created a new structure for digital design and manufacturing of shoes called 'Digital Embryo'.
Digital Embryo studies the intersection of digital design, materials science, and future needs, with the aim of exploring new models for design and manufacturing… Each creation is like the birth of a new and different life.
Now, footwear design and manufacturing have come a long way and 3D technology has integrated well into this industry. However, while the technology is used by other brands it is often employed to make parts of a shoe, rather than the shoe itself. Moreover, the innovation with SCRY has to do more with their perspective rather than the technology. It's not that they integrate 3D technology into traditional footwear design and manufacturing. Rather, they have developed a new approach to shoe-making through 3D technology. Digital Embryo's mission is to create an underlying framework through which to design and manufacture shoes.
ANNAKIKI: A single look that screams avant-garde fashion
Many might think that in order to be innovative you need to do what's unexpected. We get it. This is why it makes sense that some would look to the past and bring it back because being outright futuristic might seem 'too easy' or straightforward. But it doesn't have to be. ANNAKIKI proves so.
ANNAKIKI is futuristic without ceasing to be exciting, surprising, and awe-inspiring. This independent label explores surrealist fantasy and represents both sides of its founder and creator Anna Yang. ANNA represents the present, and KIKI the future. Both sides of one coin, a mirror per se. The whole label is built around this concept. "Peculiar vs Classic, Fashion vs Technology, Present vs Future".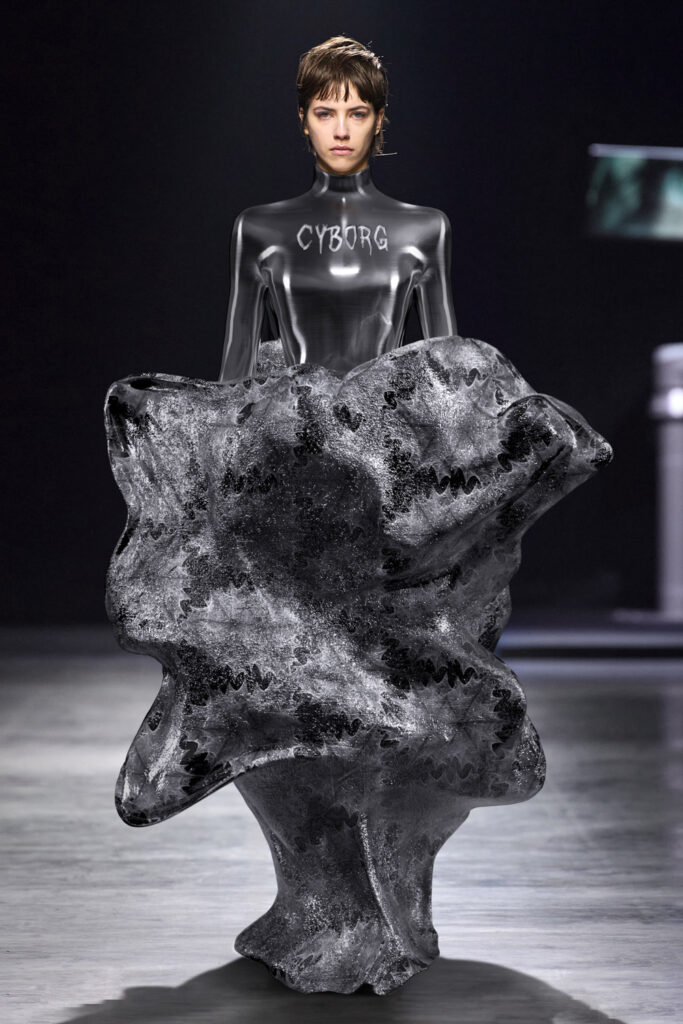 ANNAKIKI's designs defy traditional shapes and silhouettes, always a few steps ahead. Refusing to comply with the universe around it, it creates its own world. ANNAKIKI's previous collections look like they were foreshadowing the birth of digital fashion. And now that digital fashion is thriving, and ANNAKIKI has clearly jumped onboard the train, where it rightfully belongs, get ready for the future of fashion to get ushered in.
Balenciaga: Is it avant-garde fashion or is it just Demna?
Now this one has us divided. Because at this point we've gone through all the stages of surprise with Demna's work. We've been in awe, we've thought it was complete bullshit, we've looked into it further and changed our minds and thought it was brilliant. We've felt immediate rejection and we've embraced it wholeheartedly. We guess it's why Balenciaga onboarded Demna in the first place.
Whether it's 1K trashbags, ridiculously overpriced dad shoes, or beaten and battered-looking converse, Demna has made his point. He has successfully subverted luxury and highlighted money as the biggest fetish in the world. Balenciaga has kind of embodied the term 'disgustingly rich' at this point.
Thanks to Demna's creative direction, Balenciaga goes viral every time it makes a new move. His anti-fashion stance has, ironically, become a staple in fashion and his latest shenanigan? Balenciaga will no longer explain its concepts. That's right, Demna has reached such success, that he no longer needs to describe his collections or say what the hell they are about.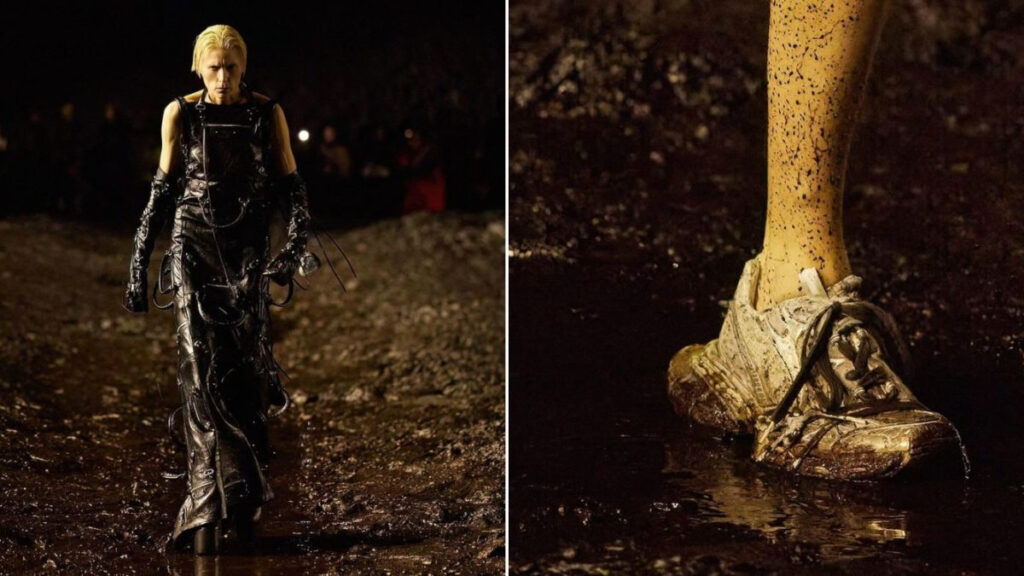 But… Is art without a concept art? Or is it just someone trying to sell bullshit? Surely when you think about it it's actually the other way around… If no one is convincing you of why something is worth your money, if you're simply buying something purely because as a consumer you objectively like it regardless of the convoluted story of how it came to be infusing it with value, then surely the intrinsic artistry of the product stands? If it connects with its audience without the need for clarification or description?
Needless to say taking into account Balenciaga's history, heritage, and cultural relevance it is impossible for audiences to be objective. And of course, Demna has made such an impact and worked so tirelessly to craft a solid perspective of his vision that we have no doubt fashion critics and fans alike will bend over backwards hypothesizing about future concept-less collections. Which will probably bring even more attention to them.
In a way, this simple move might have been the most innovative of them all. Or maybe it's just that Demna has become so successful he can simply say "Fuck you" and the world will cheer him on. Which it just did.