Ngoc-Hien is the brilliant mind behind Nojin's design, as well as the hand controlling the sewing machine during the production of all its delectable products.
As the daughter of Vietnamese immigrants that resettled in Germany in the early 80s, she is taking conscious fashion to another level, joining the ranks of upcoming trailblazing designers that are setting an eco-standard for the future of fashion.
Just last week they introduced the SCRAPMONO, a kimono made of no less than 226 leftover scrap pieces in various shades of blue denim.
Source: Nojin
The latest drop reflects some of Nojin's core values: gender-neutral clothing that aims to promote sustainability and slow fashion.
But there is so much more to it.
If you look into Nojin's social media and website you may be fooled into thinking there is a team behind it. However, the brand is solely managed by Hien, the designer that is putting her heart, soul, and sewing machine out there for everyone to see.

Source: Instagram/@nochijn
When it comes to speaking about the process of being the only employee to Nojin, the designer gives an honest, down to earth answer, and tells it how it is. Anyone thinking about starting their own business would be wise to heed to her advice.
"I wish all it takes is to simply believe in yourself and just go for it. It surely is an important first step but there are many more to follow. It's not easy to establish your own label in a world that somewhat already feels saturated with so many great clothing brands. A ton of work is involved and you need to keep pushing through even on days you feel like giving up. Designing is an important part but be prepared to also take care of administrative tasks, finances, suppliers and production, distribution and retail, marketing and customer service. As a 1-person-business you do it all until you're able to outsource tasks. Building a brand on your own can be lonely sometimes. So don't be afraid to ask for help, reach out to friends, other creatives or business owners to ask questions. Also, try not to compare your brand to others in ways that are demotivating!"
Source: Nojin
Her integrity and dedication shine through in every piece of made-to-order clothing.
The designer told The Next Cartel, that Nojin had been on her mind for quite some time, and 2020 was finally the year to turn the dream into a reality.
"I didn't have a plan nor had I done much research but I had a clear vision of what I wanted Nojin to feel and look like. I wanted my personality implemented in all aspects in order for people to feel the authenticity and be able to connect with Nojin."
Just like with any other creative, the fear of "failure" was a perpetual concern. Fortunately, Hien's sturdy support system, made up of her husband and friends, went a long way in upholding the designer, her work, and the amazing possibilities of it all, if only she dared to believe in it.
"Their encouragement allowed me to create scenarios in my head of what my own brand could look like. I slowly realised that I already had the tools I needed to start and that the ones I didn't have, I could learn. The only thing stopping me was the boundaries I put up myself. So in my case, a strong support system was needed for me to take the first step and I'm forever grateful to them."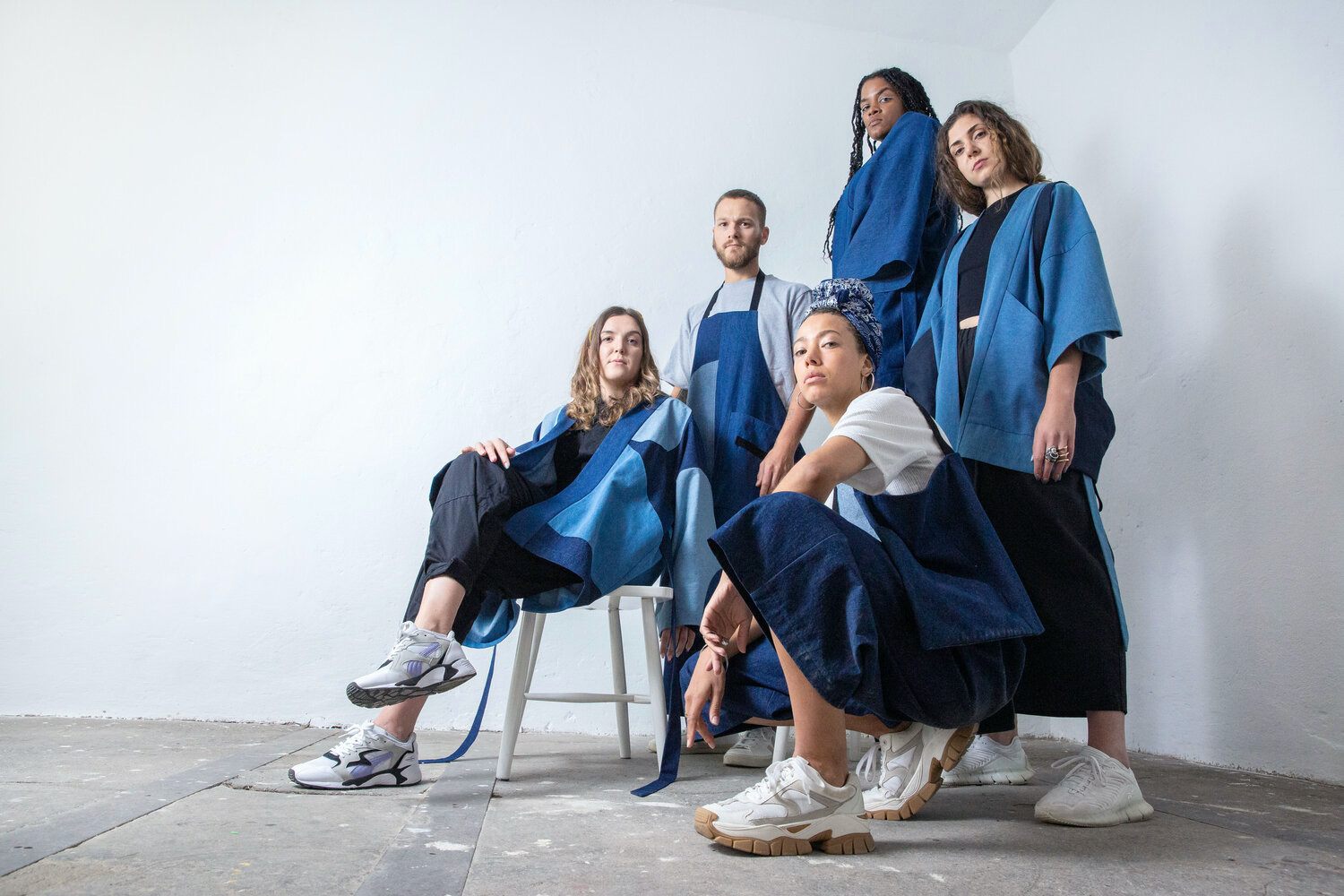 Source: Nojin
Sustainability in Fashion
The clear vision that Hien's mentions when talking about Nojin embraces a strong focus on sustainability, which is implemented by means of seasonless, permanent collections, and garments made with 100% natural/organic fabrics.
"I don't see an expiration date on the designs and don't feel pressured to create several collections a year", she explains. "I aim to create meaningful and unique garments that can be worn at any time".

Source: Nojin
Contrary to fast fashion, even the craftsmanship is focused on durability and made-to-order production. "Minimalism is central to Nojin's ethos on every level", says Hien.
"The beauty about it is that you always have someone in mind when you fulfil an order, whether you know the person or just their name and destination country. It also makes writing a Thank-You-note more personal. Transparency is important to me which is why I don't claim the brand to be truly sustainable, simply because creating new products is contrary. But I'm trying to the best of my knowledge and adapting to new learnings as I go how to keep Nojin's environmental footprint to a minimum."
Source: Nojin
Customers are also encouraged to integrate sustainable practices into their laundry regime, so as to extend the garment's lifetime even further. On Nojin's website, the product description has a disclaimer:
Denim needs washing less than you'd expect. In fact, the less you wash it, the longer it lasts. Between washes, you can remove surface dirt with a damp cloth. To prevent the garment from shrinking, hand wash or wash at 30° using mild detergent. Turn garment inside out to reduce fading. Do not bleach. Hang dry, as heat from a tumble dryer can cause shrinkage. The weight of the denim will help to pull out any creases. Light iron or steam only if needed.
Source: Nojin
Another core value of the design is that it is gender-neutral. "I want people to feel like themselves when wearing Nojin as it should adapt to their style and help them express their personality."
Source: Nojin
The previously mentioned, SCRAPMONO, is a limited production part of their upcycling project.
"It's an ongoing upcycling project where otherwise disregarded material is turned into a product. All leftover scraps are being collected with each Nojin item made. Any irregular shapes are cut into squares and rectangles and sorted by colour and material for further processing. Once I have a project in mind I lay them out while matching the shape of the pattern pieces like a puzzle. Then I pin the individual scraps together and stitch them along all sides before actually assembling them into the final garment. The entire process can take up to a week depending on the complexity of the design. Although I try to keep the fabric leftover pile as small as possible by creating patterns with minimal material wastage in mind, every now and then I love creating these unique pieces out of excess material."
Source: Nojin
One-woman show
Despite receiving some help from friends for a few little things here and there, Hien is responsible for the whole production process. She tells us a bit about why when placing an order the production can take around seven days.
"The first thing I do when I receive an order is to take a moment to feel happy and tell someone about it. It's a wonderful feeling when someone out there likes what you do and chooses to support it."

Source: Instagram/@nochijn
"Making all garments myself may be time-consuming and repetitive but I enjoy it every single time. There are many steps to making an item including several rounds of pattern creation [in the beginning], cutting each fabric panel by hand, stitching the pieces together, ironing and packing the finished garment. What you don't see are the countless times I have to undo a seam and start all over because the stitch line turned out crooked or when the tension isn't right or I accidentally skipped a sewing step. Oftentimes I change the thread colour several times within one garment to match the fabric colour or re-cut a panel because I did it wrong the first time. A lot of these steps take much longer than one would imagine and progress can feel very slow. So a bit of frustration can sneak in easily but none of it takes away from the joy I feel when I see the finished garment inside a box, ready to be sent to you!"
Vietnamese roots
It is commonly said that our names reflect our personality.
Ngoc-Hien is of Vietnamese origin, and when asked to explain the meaning of her name, we can't help but believe in that theory.
"'Ngoc' means jade/gemstone and 'Hien' is a unisex name and means gentle. 'Nojin' is an abstract variation of it that reminds me of my heritage but also is easier to pronounce!", Hien explains.
Hien recalls that she learned how to sew by watching her parents run a small production line of clothes and accessories out of the corner of their bedroom.
"I remember helping them sort piles of fabric by colour and type, assembling bow ties, cutting off a loose thread and folding final products. Sometimes my aunts and uncles would stop by to help out, all sitting in this small bedroom sewing together. I used to watch them for countless hours, completely fascinated and curious. It led to teaching myself how to sew by hand and soon after I secretly altered my dad's shirts and eventually started making a few things for myself."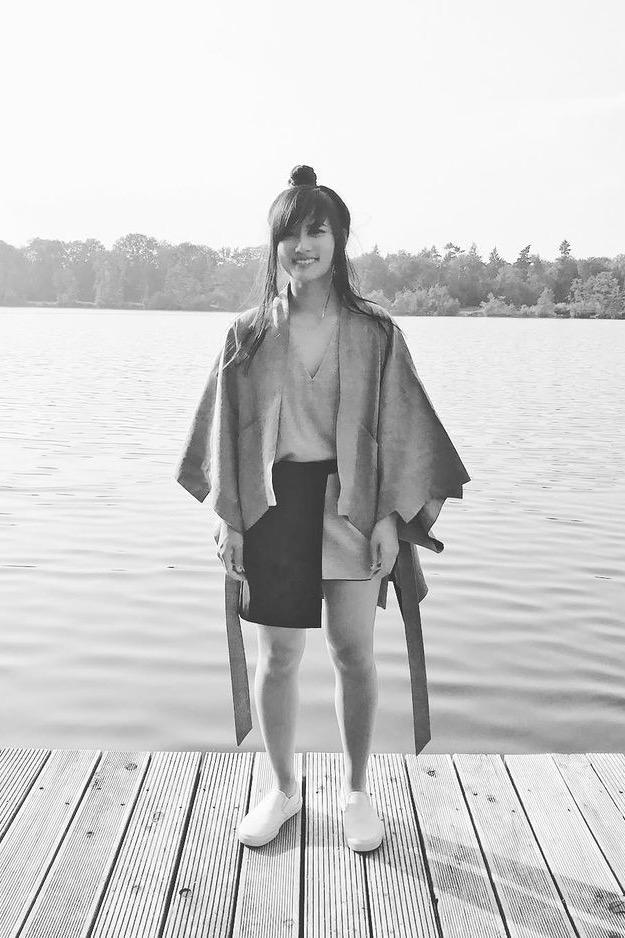 Source: Instagram/@nochijn
Her Vietnamese roots are present in more ways than just her name. Her parents are a huge source of inspiration, and their sacrifices and hard work permeate the designer's creative process.
Hein's parents fought to give her and her brother the best possible life after the devastating impact of the Vietnam war. "Whenever things get hard, I remind myself of their sacrifices, their strength and humble way of living. It puts things into perspective, inspires me and keeps me going."
Source: Nojin
Adulthood brought her closer to her origins, and Hien aims to express it through Nojin's values and designs.
"Throughout the years there's been a lot of self-reflection that finally led me to accept my roots and feeling a deeper sense of pride in my heritage. That acceptance goes hand in hand with standing up for myself, whether with regards to my inner values or the way I present myself. I'm hoping that Nojin reflects that. I have so much pride for my Vietnamese roots today and the values my parents have provided me with. Being humble, diligent, and hard-working are just a few. Without those, Nojin would not be."
Source: Nojin
From an international brand to a handcrafted process
We often come across stories of people that started with a small production and became a multinational brand. Well, Hien's journey was sort of the other way around.
As a designer, she worked for big names like Reebok and Puma, travelled to many countries and met creatives all around the world.
"I feel very fortunate to have worked for Reebok and Puma as I learned so much about the design industry", she recalls. "It's amazing to see an idea develop into a final product with many different functions involved. But you also come to realise that rejection, limitations and different opinions are part of the job. It teaches you to compromise and become resilient. And when you do land an idea that you see on someone walking down the street, even years later, you'll smile and know your hard work was worth it. I also learned to work in a big team and how to lead a team, felt inspired by many different personalities and hopefully was also able to inspire them. I absolutely loved being part of that company world with all of its ups and downs. Designing for Reebok and Puma also helped me refine my own design aesthetic and it paved my way to start my brand."
The Kimonos
We can't help but talk about Nojin's signature pieces: their kimonos.
As a proud user of kimonos herself, Hien recalls she even wore one on her wedding day. "The first kimono jacket that I made back in 2018, I wore to Sunday brunches, on walks to the supermarket and even to my wedding! So there was no doubt that it had to be Nojin's first collection piece", she tells. "It's the perfect layering piece and thanks to their characteristic loose fit, breathability and mobility are never compromised."
Plans for the future
Despite being a one-year-old brand, Nojin has caught the attention of many, and was showcased at this year's edition of Munich Creative Business Week.
Up until now, the manufacturing process keeps her rather busy, and so in order to carry out some of the big plans she has in mind, Hien admits she is considering putting a proper team together.
Source: Nojin
"I want Nojin as a slow clothing brand to help diversify the fashion industry. To offer an alternative to disposable fast fashion and encourage mindful design and consumption.
Further down the line, I imagine Nojin collaborating with other creatives, artists and brands. To me, sharing skills and knowledge can only lead to good things. Also building a small team in the future is something I aim for. A team of diverse creatives who motivate and support each other and drive things forward together."