No Sesso is an 'art brand'. A hotbed of creativity and gender fluidity. Here, you can expect anything from whimsical knit-wear lingerie, to museum-worthy gowns and streetwear-inspired everyday wear.
The brand, launched in 2015 by Pierre Davis, is designed for no audience in particular. Well, actually, that's not entirely true. In an interview with POC, one audience sprung to mind. "The World."
"We design for everybody and every occasion," said Autumn Randolph, who co-pilots the whole operation. Their non-conformist designs are for everyone, regardless of gender, age, or race. No Sesso, for those wondering, translates to 'No gender', in Italian.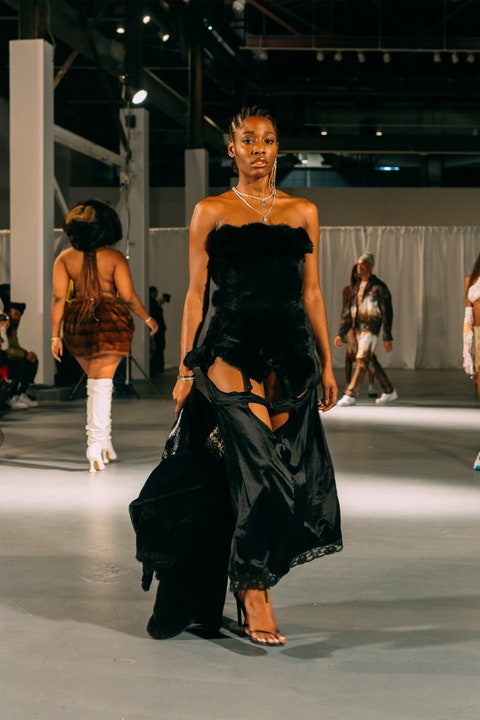 Source: Vogue
As the first trans woman to appear on the official New York Fashion Week schedule, Davis has carved out her own lane in the fashion industry with No Sesso. "We don't want to be labelled, or to put into boxes," Randolph told POC, "with that being said we have created our own lane in fashion because we didn't have access to any of the lanes that were existing already, in the fashion world."
For their latest collection, A Vignette of the Renaissance on 24th Street, the pair decided to showcase at the Geffen Contemporary at MOCA, L.A. After two years in New York, the decision was made, according to their interview with Vogue, based on their strong family-like community of creatives back home. This includes in-house models, photographers, stylists, and other friends who lean into the ever-expanding L.A collective.
Source: Dazed
The collection saw a return to their signature colourful, fanciful aesthetic, after a more streetwear-inspired season earlier in the year. Entirely handcrafted, the pieces come together to form an assortment of artisanal beauties, that manages to both enliven the eyes and subdue the soul. This includes patchwork trousers, evening gowns, co-ords in nature-inspired colour palettes, lingerie knitwear, screen-printed t-shirts and dance leotards.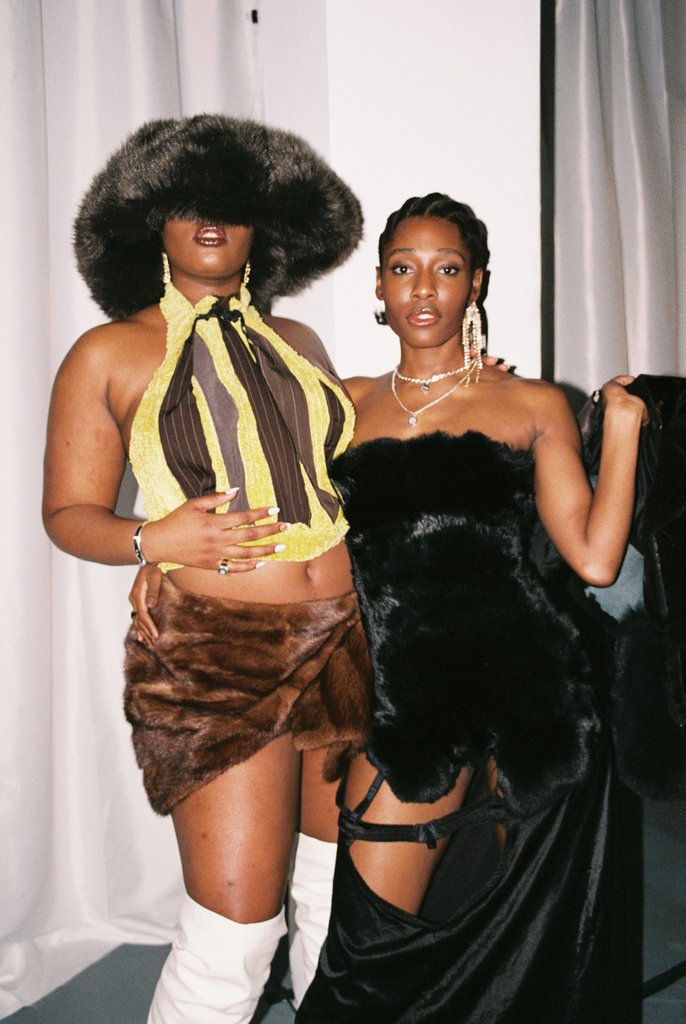 Source: Leiger
As with many brands recently, No Sesso's latest collection made the most of archived clothing, leftover materials, and unfinished samples, in a move towards up-cycling. For the pair, the decision was as much about environmental ramifications as a lack of resources. "At the time… we didn't have as much money," Davis said in an interview, "We had our hearts, and years of archived clothing."
No Sesso's hand-made, made-to-order knitted pieces, and everyday staples, like their ultra-ultra-cotton tees, can be found on their website.