One of our all time favourites is back and let us tell you, we are so in awe of what he's done that we can barely contain ourselves. It's a hands-on-head-to-contain-our-brains-from-exploding-out-of-our-brains kinda thing.
We are talking about none other, than the marvellously talented designer Nicholas Daley. We first came across Daley during London Fashion Week back in February, and were stunned by his capacity of merging two cultures in a celebration of diversity with his work. Our jaws drop further down, as unlikely as it seemed, when we experienced his short film 'Return To Slygo' and his exhibition which took the same name as the film. And don't even get us started with his collaboration with Fred Perry…
Bottomline is, we're fans. Big time. And have been for quite some time now. His latest collection if anything, proves once again, that Daley is a master of his art and is so far ahead of the curve, it's as if he's actually created his own universe in fashion.
Nicholas Daley at this point is synonymous with three things, multiculturalism, craftsmanship, and music.
Source: Hypebeast
His SS22 collection, 'Blue Quilt', is no exception. Music takes a pivotal role in the collection via Daley's collaboration with Nigerian-raised, Ireland-bred Caleb Kunle. The artist's unique melange of folk, R&B, West African heritage and Gaelic are the perfect complement to Daley's signature ode to multiculturalism.
Additionally, the collection will include collaborations with more artists as a film is currently in the works. The film will count with artists such as Lianne La Havas and Sons of Kemet, the latter which have made quite a few appearances throughout the designer's career.
There is one thing that seems to differ from Daley's previous collections though: The craftsmanship's origin. Normally, Daley's productions are heavily focused and inspired on local established mills and manufacturers, thus supporting local commerce. Local meaning in the UK.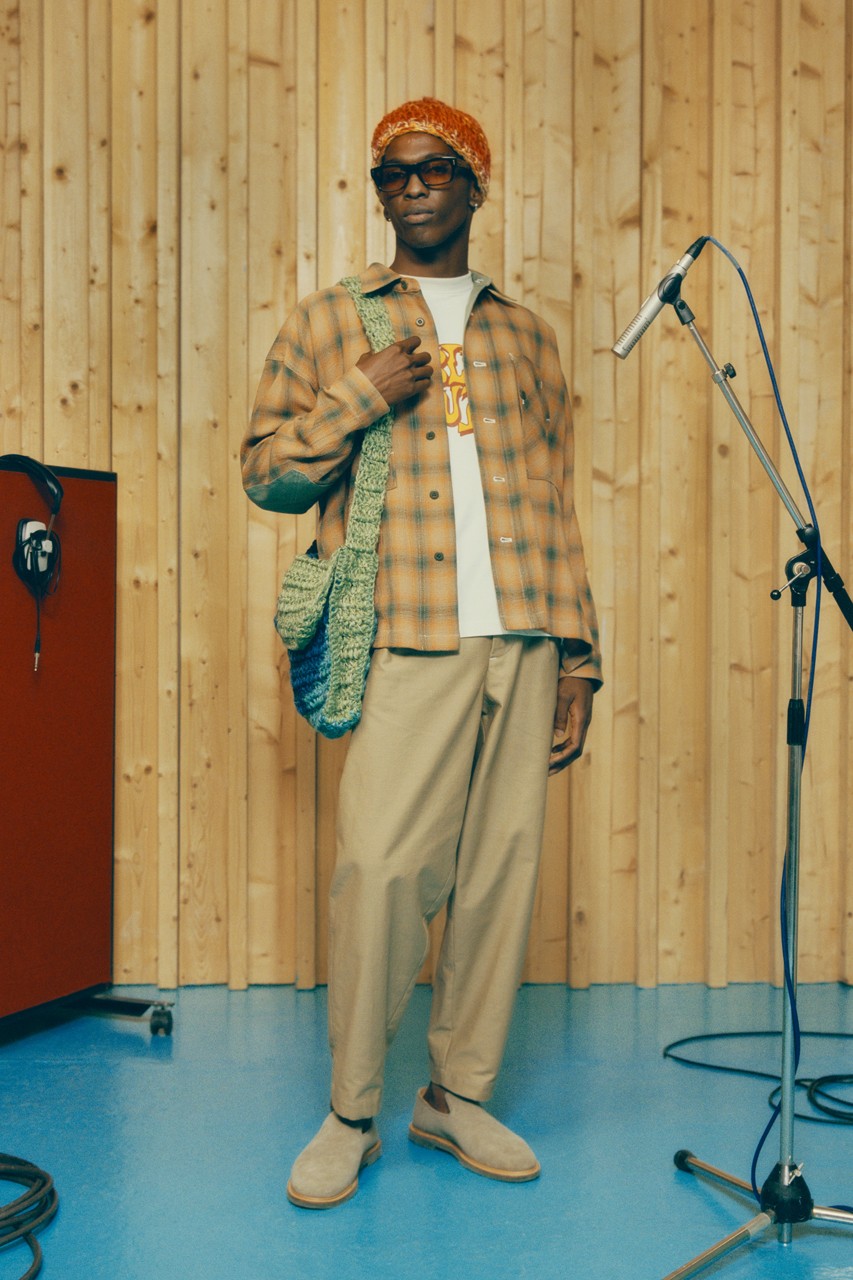 Source: Hypebeast
Source: Hypebeast
However, this time round, the designer has decided to cross the pond and take inspiration from the US of A.
Quilting is something I've always been inspired by; this idea of repurposing and rebuilding fabrics and how this connects with certain cultures. So, obviously, I was looking at Gee's Bend and the quilters there, and in Mississippi and across the Deep South.

– Daley for Vogue
Moreover, the Jamaican-Scottish designer is working on a project with New York-based artist Michael Thorpe, a quilting specialist.
Source: Hypebeast
Source: Hypebeast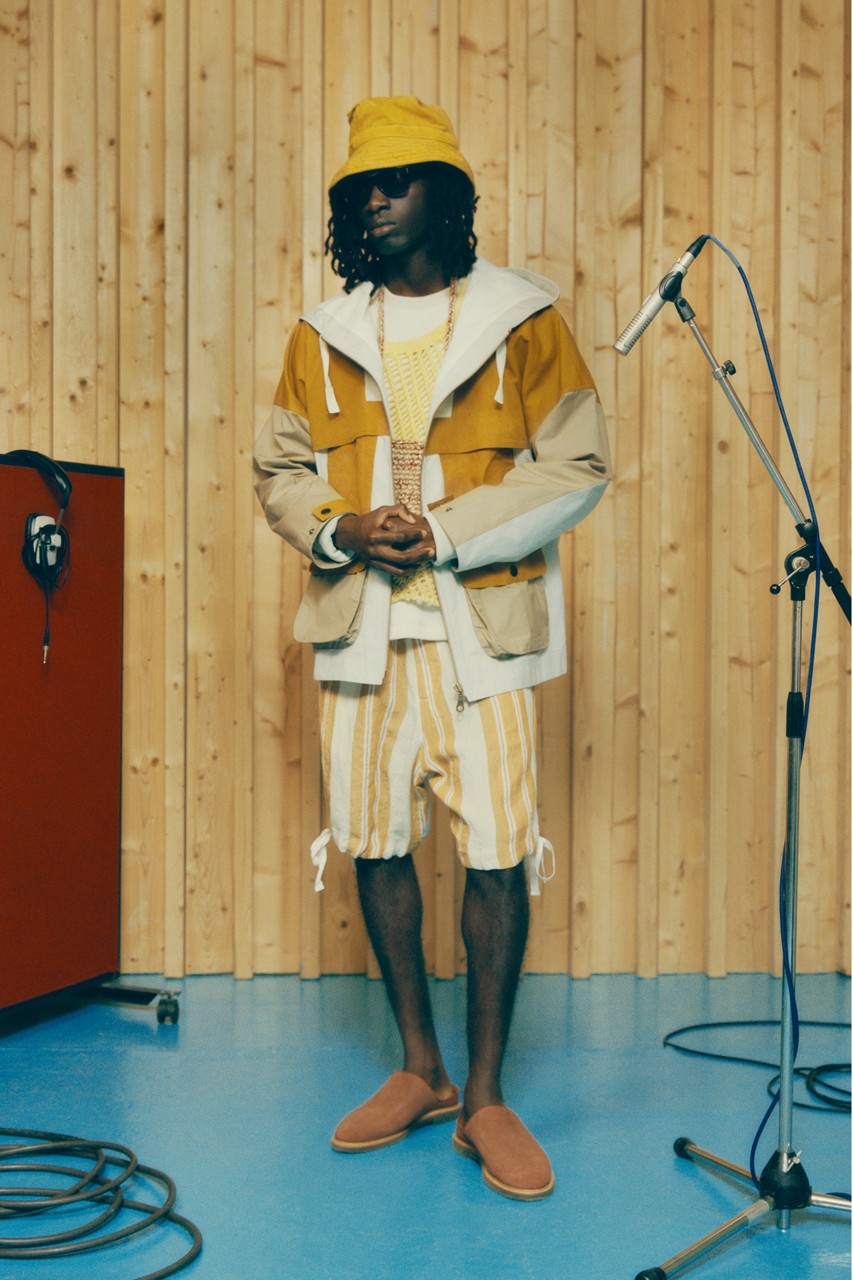 Source: Hypebeast
As if all this wasn't impressive enough, 'Blue Quilt' includes pieces made out of repurposed deadstock from previous collections. And you know what suckers we are for sustainability…
Solid patchwork, oversized raincoats, ponchos, bucket hats, tie-dye jackets… Nicholas Daley has done it again. His collection reads like an eclectic mix of mismatched items, that in fact, aren't mismatched at all.
In one word: Harmonic.
Make sure to check our his lookbook here. You're welcome.