Those who have been following us for a while, may have noticed that Nicholas Daley has been on our radar, and rightfully so! We also recognized the emerging British menswear designer as one of the best upcoming talents in London's Fashion Week back in February. Other than that, he also created an exhibition which was a 'safe space' for 'healing and togetherness'.
But for this article, we will be focusing on his latest work, which is with none other than the world famous Fred Perry clothing brand. For summer 2021, the two are collaborating on a collection to celebrate how they both explore their intertwined connections with music and fashion. Also, the collection unites both firms under the interest of how contemporary culture and traditional craftsmanship are linked.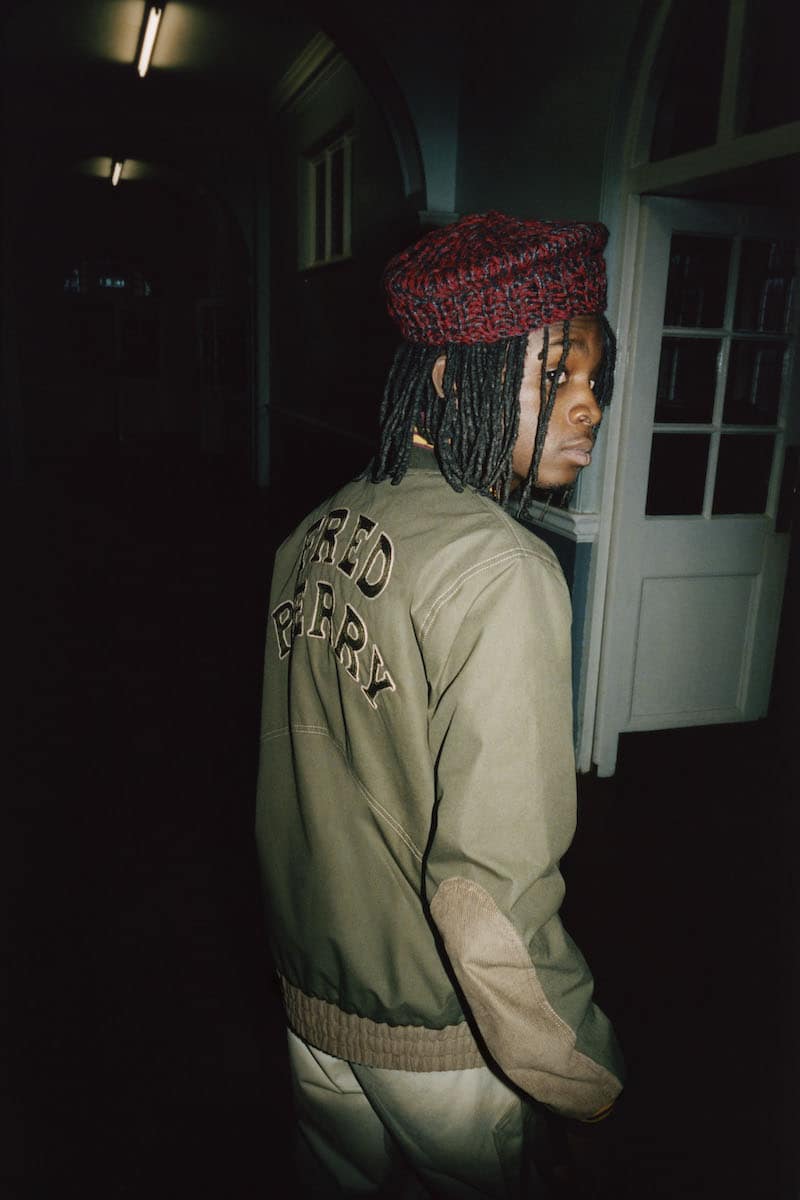 Source: Highxtar
For Nicholas, storytelling is his main focus for his designs. These designs are then further signed with patches that further build his narrative, for this particular season, Reggae icon Peter Tosh was the main source of inspiration. Creating a balance between the artist, the functionality, and qualities of martial arts costume is done by incorporating details and styles from the Fred Perry archive.
The collection is constructed in a retro colour palette whose protagonist tones are golden orange, new maroon, kakhi, and anthracite. The patches were inspired by Tosh's achievements while working his way through the belts in Karate, as the musician managed to achieve a black belt. These were added to the polo shirt. The combinations and qualities that combine the pieces of this collaboration ensure a meticulous and modern collection.

Source: Fashion United


Source: Fashion United
Besides that, the capsule consists out of two polo shirts, a parka, and a bomber jacket. Not a huge collab but hey, at least every piece is fire!
"I feel there is a good connection between my brand and Fred Perry, which is intertwined in the ethos of celebrating different cultures and music. That's why I produced the collaboration with Fred Perry; I felt we are aligned in our beliefs and brands. We are both British fashion brands with a strong inspiration in the heritage of our subcultures". – Nicholas Daley
You can purchase the collection here!