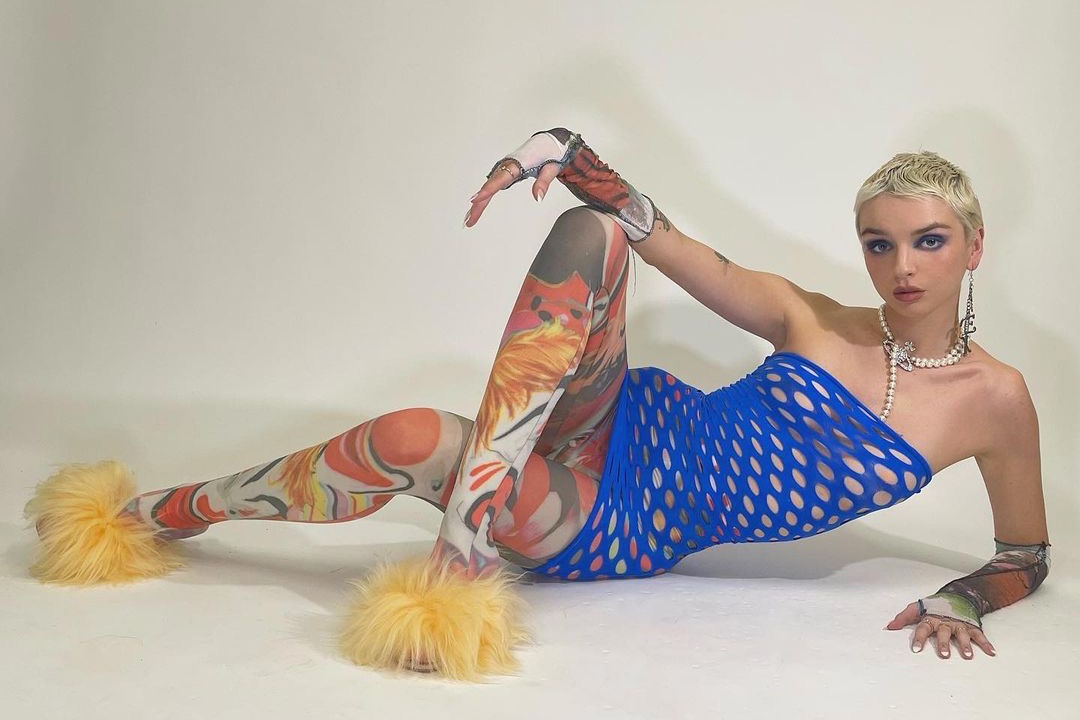 Nancy Mcnulty, known as The Lizard Queen is a London-based photographer, designer, and fashion producer. Her original and unique style has garnered a lot of attention on social media and the fashion industry.
Nancy herself studied BA Fashion Styling and Production at London College Of Fashion, where she began seriously deepening and developing her creative identity. In her sophomore year of college, she created her own fashion brand the Cold Blooded Kingdom, an avant-garde label created for the everyday use of her clients.
In her designs we can find unique garments in transparent and printed fabrics, from bodies, stockings, gloves, tops, and sets with a deconstructive pattern that undoubtedly mark the brand's style precisely. Although it is difficult to classify it, we could say that the influence is androgenic and sexy, but above all imaginative to cover the need to want to wear clothes that she had not seen anywhere.
Cold Blooded Kingdom garments are not assigned to any specific gender, they are simply made for people who want to have fun with fashion and feel free.
Her stage name is The Lizard Queen, inspired by an episode of The Simpsons where Lisa came out of a swamp and said "I'm the lizard queen." This fact activated Mcnulty's interest in reptiles and they have always inspired her when creating her designs. In fact, one of her pets is a snake, and one day she scanned her to create a design with a Medusa-like fabric which she used for the Cold Blooded Kingdom launch collection.
Mcnulty is in a process of constant artist experimentation, playing, creating, and innovating are the characteristics that make her and her brand a fresh, risky icon that has fitted in very well with her clients. We are fascinated by her style and we really want to see what she is launching next, a little bird has told us in her new collection that there will be many gloves … Do not miss the new The Lizard Queen, we will not!